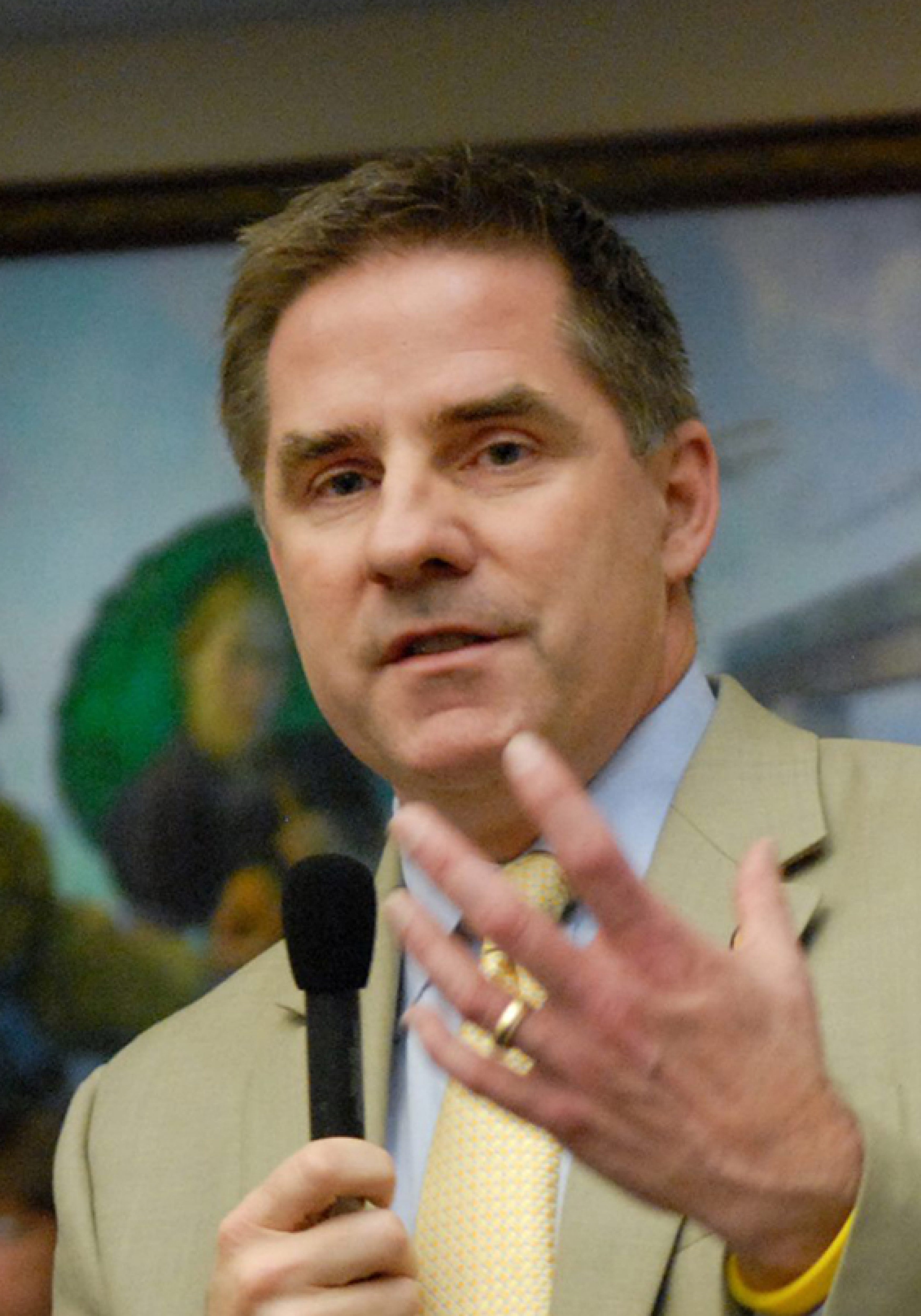 Tampa Republican Rep. Shawn Harrison leads in a fresh poll of the race for Hillsborough County's House District 63, but Democratic challenger Fentrice Driskell holds the edge among voters who say they have a "high interest" in the 2018 election.
The SEA Polling & Strategic Design survey, commissioned by the Florida Democratic Party, found Harrison with a 45-39 percent edge, but among voters who rated their attention and interest in the Nov. 6 general election as high his standing slips.
"Smart poll readers know to ask if a poll is of registered voters or likely voters, but there's more than just that. That's just who gets polled. That's a question of habit that's largely already been answered by their presence in the polling universe," the SEA memo reads.
"Good pollsters will ask how closely you are paying attention to politics or how interested you are in the upcoming elections. Especially in lower turnout, midterm elections, this is critical to knowing who is going to show up and vote."
To that end, voters with the highest level of interest — measured from one to five — favored Driskell by a 58-31 percent margin. Lumping in the four-out-of-five crowd sees Harrison's share slip to 29 percent while Driskell's position holds firm.
Florida Democrats have seen HD 63 as a swing district since its inception and have had some success there in the past. In 2012, former Democratic Rep. Mark Danish pulled off an upset by defeating Harrison by 728 votes on Election Day. He fell five points short two years later.
In 2016 Harrison held on with a 2-point win against Lisa Montelione despite Hillary Clinton carrying the seat by double digits at the top of the ticket.
This year, Driskell is looking to ride the so-called "blue wave" into office and has thus far remained semi-competitive on the fundraising front. When it comes to hard money, she and Harrison are close with $185,000 raised and $109,000 banked for the incumbent compared to $158,000 raised and $110,000 banked for the challenger.
But Harrison also has another $133,000 ready to deploy in his PAC, Committee for an Innovative Florida, giving him a six-figure advantage
Though negative on its face, the new poll isn't all doom and gloom for Harrison. It was conducted via live interviews and featured a substantial cell phone component, but the sample size is just 300 voters and its margin of error is listed as plus or minus 5.61 percentage points.

HD 61 covers part of Hillsborough County, including portions of northern Tampa and the communities of Lutz, Pebble Creek, Lake Magdalene, and Carrollwood. Democrats make up about 39 percent of the swing seat's electorate, while Republicans hold a 32 percent share.