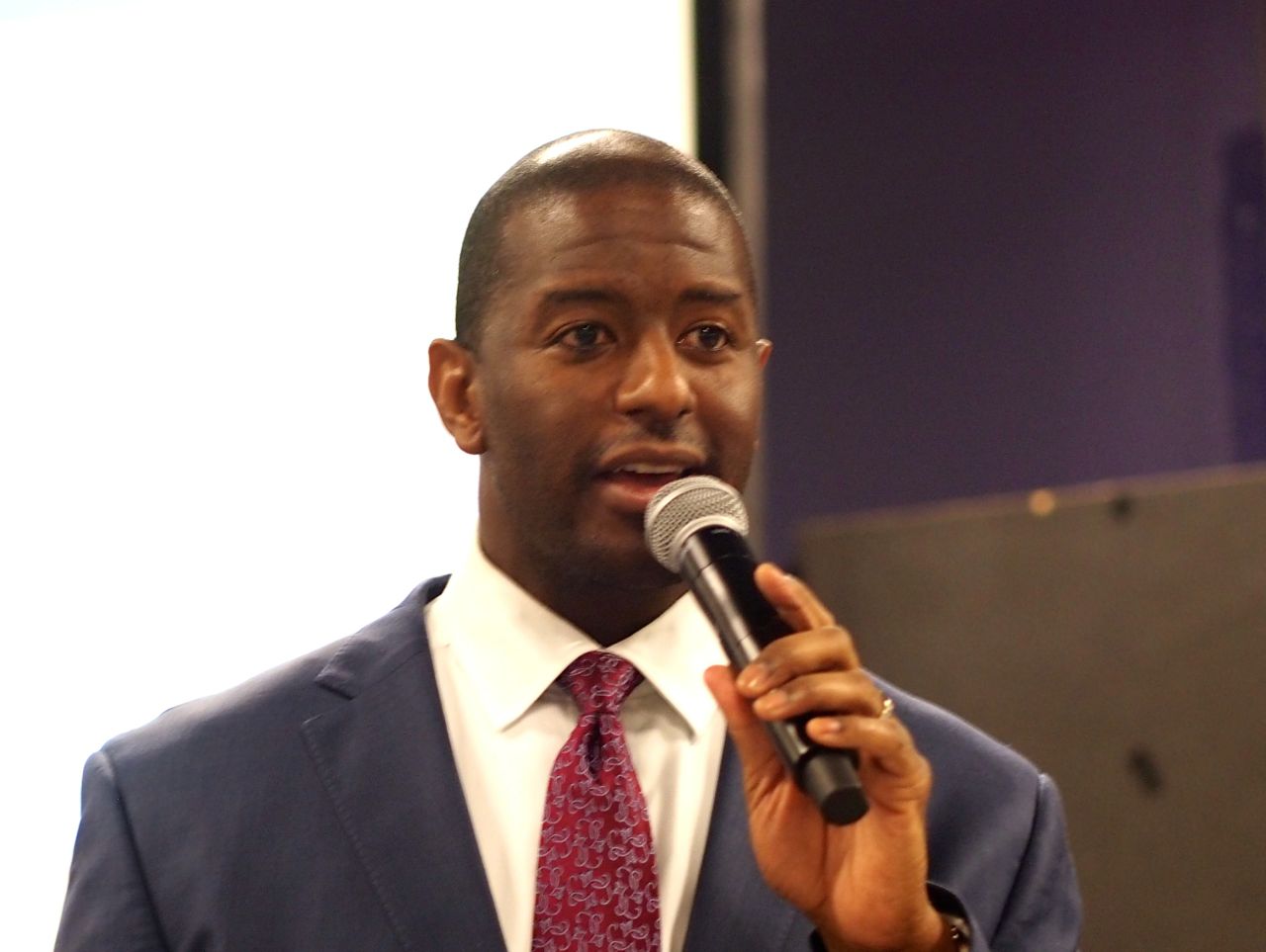 Andrew Gillum is hitting televisions across the state with a new television spot: "Health care is a right, not a privilege."
The 30-second ad began airing in major media markets on Wednesday, according to the campaign for the Democratic gubernatorial nominee.
"I believe that Healthcare should be a right, not a privilege," Gillum says in the ad. "In the state of Florida everyday working people, middle-class people, should not be one illness away from bankruptcy."
The ad sets up a contrast between Gillum and Republican opponent Ron DeSantis.
On Tuesday, the Florida Democratic Party began airing a health-care-focused attack ad against DeSantis. It charges that DeSantis sought to end protections for patients with pre-existing conditions.
Conversely, Gillum states in the latest ad that he "will expand Medicaid for over 800,000 working people" and "protect Floridians with pre-existing conditions and protect Medicare for all of our seniors."
Joshua Karp, a spokesman for the Gillum campaign, said that Gillum's humble roots taught him that "one illness can financially devastate many families." Karp also criticizes term-limited Gov. Rick Scott for opting to not expand Medicaid in Florida.
"Mayor Gillum's vision for Florida is clear–making health care more affordable, protecting Medicare for seniors, and protecting Floridians with pre-existing conditions," adds Karp.