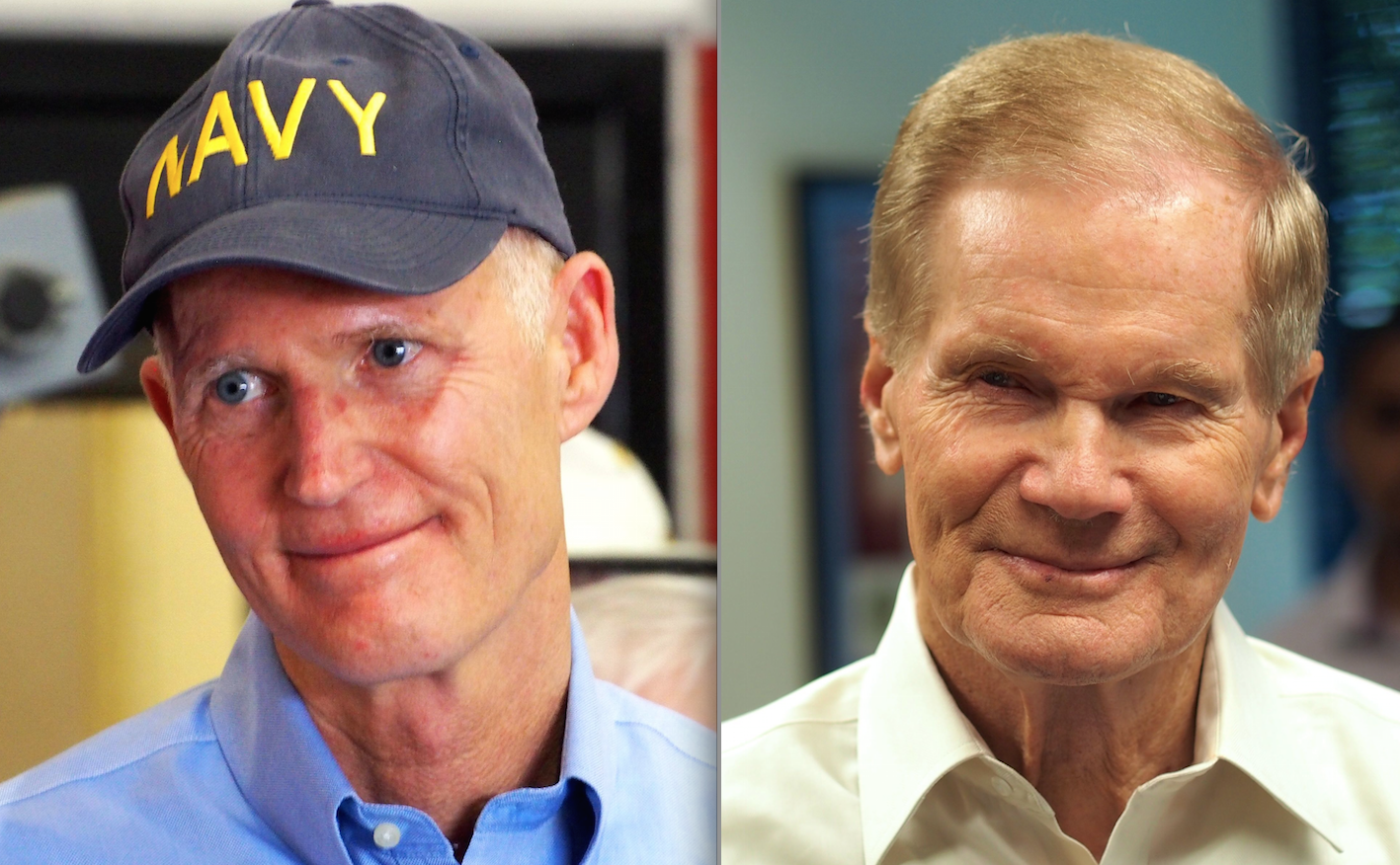 A statewide-televised U.S. Senate debate proposed for U.S. Sen. Bill Nelson and Republican Gov. Rick Scott is being scrapped because neither would commit, two statewide groups announced Thursday.
Leadership Florida and the Florida Press Association, who have traditionally teamed up to sponsor major statewide election debates, and who also announced details for the gubernatorial debate they've organized, said in a news release Thursday they are giving up trying to get Nelson and Scott together.
Still, a previously-announced Oct. 24 gubernatorial debate between Democratic nominee, Tallahassee Mayor Andrew Gillum, and the Republican nominee, U.S. Rep. Ron DeSantis is on, the groups announced.
In a news release issued Thursday, the groups provided details for what they called the final plans for the Oct. 24 "Decision 2018: Before You Vote" statewide televised gubernatorial debate between Gillum and DeSantis, to be broadcast live on radio and television stations.
But the organizations also announced they "canceled a parallel planned statewide televised debate set for Oct. 23 in Florida's U.S. Senate race because neither Governor Rick Scott, the Republican nominee, nor incumbent Senator Bill Nelson, the Democratic nominee, committed to participate."
The campaigns of Scott and Nelson were not immediately available Thursday morning to respond.
The gubernatorial debate will be produced from the campus of Broward College, from 7-8 p.m. Oct. 24, with WPBF 25 News leading the production. Former NBC News Executive Producer Phil Alongi will guide the production, and the debate will be moderated by WPBF 25 News anchor Todd McDermott. A media panel will be named later.
"We're excited that this gubernatorial debate will help inform millions of voters about the views and vision of the candidates for governor — just days before the general election," Wendy Spencer, president of Leadership Florida, stated in the news release. "This is the only live, 60-minute debate in this election cycle with a statewide consortium of broadcast partners blanketing every market in the Sunshine State."
The debate will be simulcast statewide on Florida Public Radio and will later be rebroadcast nationally on C-Span. In addition, it will be carried live by eight television stations around the state and broadcast on a one-hour time delay in two stations in the Central Time Zone. The participating stations are WPBF in West Palm Beach, WFOR in Miami-Fort Lauderdale, WESH in Orlando, WJXX in Jacksonville, WCJB in Gainesville, WFLA in the Tampa Bay market, WCTV in Tallahassee, WEAR in Pensacola, WMBB in Panama City, and WBBH in Fort Myers.
Underwriting sponsors of the debate include the Florida League of Cities, Broward College, AARP, the Claude Pepper Center, and the Claude Pepper Foundation.