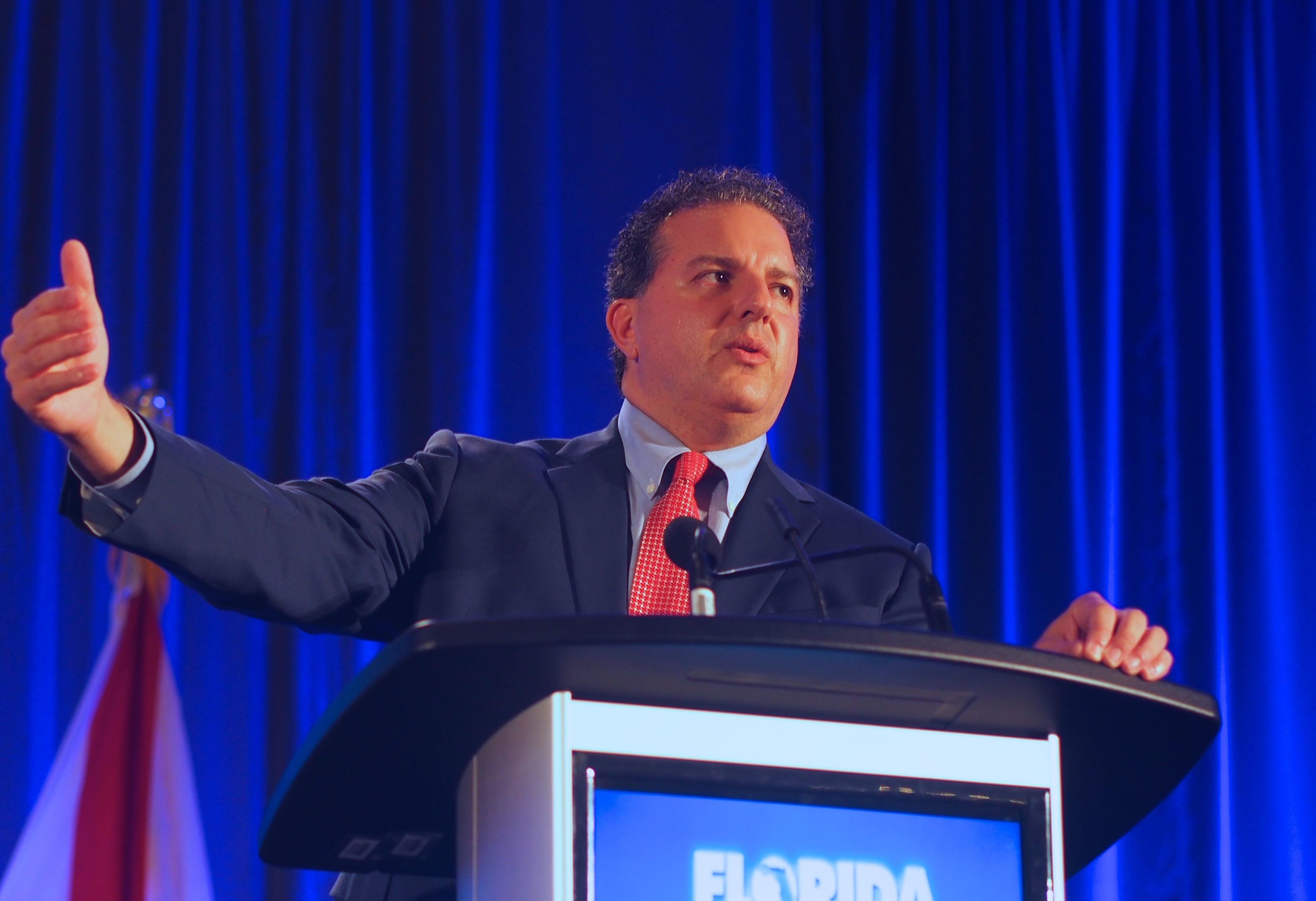 Florida CFO Jimmy Patronis, the only Cabinet member able to run for re-election in the fall, recapped his first year on the job in a Thursday talk at the 2018 Future of Florida Forum.
"Just over a year ago Gov. [Rick] Scott called me in June and asked me if I would consider being the CFO for the state of Florida," he said. "I never asked for it, I never lobbied for it."
He was only on the job for a couple months when Hurricane Irma hit Florida shores, which he called his "trial by fire." In the aftermath of the Category 5 storm, Patronis' office was tasked with making sure fraudsters and scammers didn't get between storm victims and the relief they needed.
"We had to do everything we could to make sure our citizens weren't damaged twice by the storm," he said.
In the past year, Patronis said the one of the law enforcement arms of his office had made more than 800 insurance fraud arrests and stared more than 700 prosecutions. Patronis also added that his office has helped put another $40 million into Floridians pockets by following up on complaints made via the state's insurance help line.
The junior Cabinet member then recounted the economic dive Florida experienced during the Great Recession, and the recovery it has experienced in the years since, which he credits to Scott's leadership. Like Patronis, Scott will also be on the ballot in the fall as the Republican nominee for U.S. Sen. Bill Nelson's seat.
"Under Rick Scott's leadership we've paid down $10 billion in state debt and cut taxes by $10 billion," he said. "If that's not worth some applause I don't know what is."
That reduced debt led to Florida earning a AAA bond rating, which Patronis said makes the state more "nimble" and able to respond to future crises.