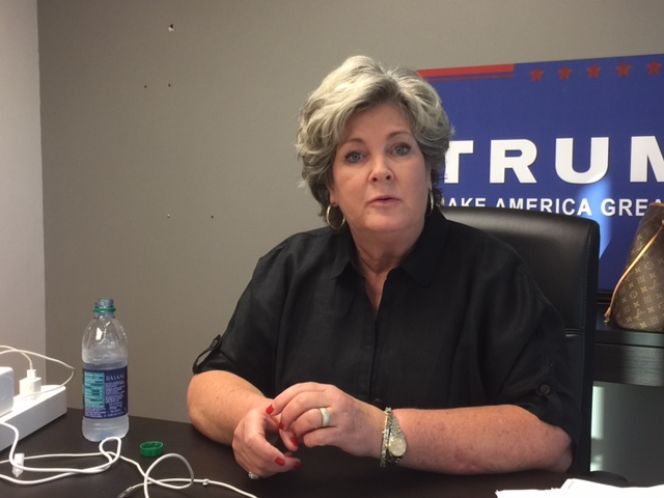 Roughly two years ago, veteran Jacksonville political operative Susie Wiles took the helm of the Donald Trump Florida campaign, guiding that effort to a slim but still meaningful win.
On Wednesday, Florida Politics broke the news that Wiles will assume the chair of the Ron DeSantis campaign for Governor during the final stretch.
The campaign confirmed the reporting early evening.
"I'm excited to have Susie join our team as Campaign Chairman. She has the knowledge, expertise and acumen to carry our message to voters all across Florida. With her winning record, Susie is the ideal person to lead our campaign efforts and help us secure a big victory come November," DeSantis said.
"Florida's future depends on building upon the successes of our state's outstanding Republican leadership. Ron DeSantis is the only candidate who will lead Florida forward and help our state and its people realize their full potential. With so much at stake for our state in this election, I am honored to lead his campaign team, and look forward to working with Floridians everywhere to elect Ron as our next governor," said Wiles.
"Keeping Florida's positive momentum is critically important and I believe Ron DeSantis as Florida's next Governor will do that," Wiles added.
DeSantis' situation mirrors that of Trump when Wiles came aboard: a strong candidate with an operation moving from the base appeal of the primary to finding a way to bring in the swing voters.
Wiles ran Gov. Rick Scott's successful 2010 campaign, and back in 2016, Scott lauded the Wiles hire for Trump.
"What Susie's good at is organization. She's good at getting a lot of people to volunteer. She's going to do a great job," Scott told us.
Indeed, the Trump campaign organization — much maligned through the primaries — managed a timely turnaround.
Another skill Wiles has that she demonstrated during the Trump campaign: an ability for damage control and explaining away verbal gaffes.
DeSantis has bemoaned "McCarthyite" tactics from the media, which he thinks reports on his campaign with more scrutiny than that given to Democrat Andrew Gillum. And Wiles is exceptional at adjusting narratives during the campaign news cycle.
With six weeks to go, polls have gotten increasingly ugly for the three-term Northeast Florida Congressman. NBC News has him down five points; Quinnipiac has him down nine. Swing voters and women are breaking Gillum's way.
Can Wiles spur the turnaround?
The Florida Democratic Party refers to Wiles as a "fixer" from "Trumpworld."
"No matter how many Trumpworld fixers he hires, Ron DeSantis can't change one basic fact: his record is toxic. Floridians don't want a governor whose only accomplishment in Congress is defending Donald Trump on Fox and voting to take away health care. Trump can't save you, Ron," said FDP spokesperson Kevin Donohoe.
With reports that the President and his frequent Fox News advocate have split over the death toll after last year's Hurricane Maria, it is not wholly certain that "Trumpworld" sent Wiles in.
Rather, it seems like Wiles is playing a role she's played off and on again, working to bring order to a campaign that was successful in the primary with a more ad hoc strategy than the Adam Putnam side, but which is still trying to find its sea legs in the general.