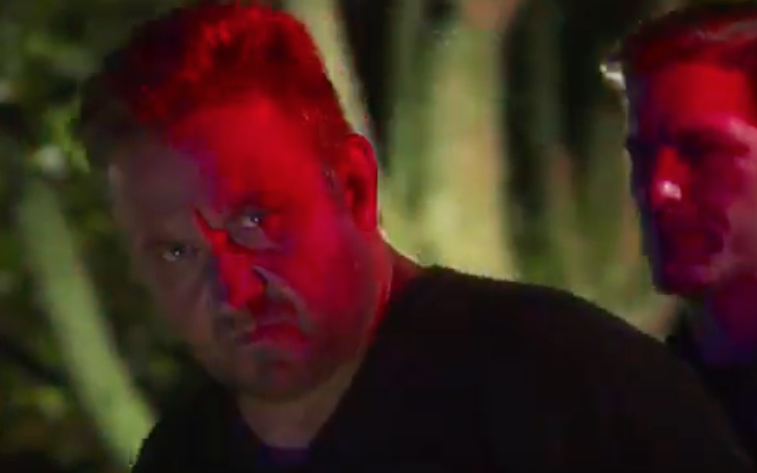 A new television commercial is being launched Thursday portraying the terror and frustration of an apparent domestic violence victim, as part of the "Marsy's Law" campaign to enshrine a new bill of rights for crime victims into the Florida Constitution through Amendment 6 on the Nov. 6 ballot.
The new 30-second commercial, "You Don't Have the Right," enacts a scene of a late-night arrest of an angry- and strong-looking man being led to a police car in handcuffs, while a bleeding, bruised, and terrified-looking woman sits watching on the back of an emergency medical services vehicle.
"Ma'am, he'll be read his rights and taken to the station," a detective advises the woman.
"What about my rights?" she replies.
The detective looks away, appearing helpless to reassure her.

"No criminal should have stronger rights than their victim," a narrator concludes.
"Our newest ad focuses on the rights the accused and convicted have versus the rights provided to the victim," Greg Ungru, Marsy's Law for Florida state director, states in a news release issued by that organization. "We are all familiar with the Miranda Rights read to someone when they are arrested. Most Floridians are shocked to find out crime victims in our state aren't automatically provided similar rights and protections."
The law is named for Marsalee "Marsy" Nicholas, a California college student murdered in 1983, and is crafted in recognition of her family, who had to encounter the out-of-jail killer in public with no rights to govern the interactions. The family established a foundation to change that and has done so in California, Illinois, North Dakota, South Dakota, and Ohio. The foundation now is pursuing similar victims' rights laws in Florida and other states.
The foundation and the Nicholas family have commited $30 million to the campaign to get Amendment 6 passed in Florida.
If approved by at least 60 percent of the voters in November, Amendment 6 would provide victims with rights intended to assure dignity, respect, courtesy, sensitivity, and fairness, to have standing in court, and to privacy, according to Marsy's Law for Florida. In addition, victims and their families would be explained their rights.
Those rights would include the right to due process, freedom from intimidation and abuse, protection from the accused, protections for victims if the suspect is released on bail, and prevention of diclosure of key information about the victims and families, according to the League of Women Voters of Florida. The amendment also would broaden other rights to provide access to and notification of all criminal proceedings, the victims' and families' ability to speak at the proceedings that involve sentencing or pretrial release; provide access to prosecutors; allow for their input into presentencing investigations; and provide access to sentencing reports, among other rights.
However, opponents of Amendment 6 contend that Florida already has robust victims' rights laws on the books, including most of those protections. They argue that Marsy's Law backers are acting as if that were not the case while they push for a change that would inappropriately expand those rights until they could supersede defendants' rights, and would extend victims' rights not just to obvious victims who already have rights under Florida law, such as victims of interpersonal and violent crimes, but to include, in an example used by one opponent, a Wal-Mart store having victim's rights.
Opponents of Amendment 6 include the League of Women Voters, the ACLU Florida, and the Public Defenders Association of Florida, according to the league.
"Public defenders, we care about victims and victims' rights, but this amendment is … inappropriate," said Stacy Scott, Florida's 8th Judicial Circuit Public Defender, speaking on behalf of the Public Defenders Association of Florida.
The primary concern, she added, is that Amendment 6 would eliminate the Florida Constitutional requirement that victims' rights cannot trump or interfere with defendents' rights.
"Florida has been on the cutting edge of victims' rights for decades," Scott said.
The amendment proposal was created by Florida's Constitution Revision Commission, which bundled the Marsy's Law provisions with two other proposed changes of law in Florida unrelated to victims' rights.
So, if adopted, Amendment 6 also would raise the mandatory retirement age of Florida judges, including Supreme Court justices, to 75, from 70; and it would revise how courts are permitted to interpret Florida law, forbidding judges from deferring to state agencies' own interpretations as the default, legal interpretation.