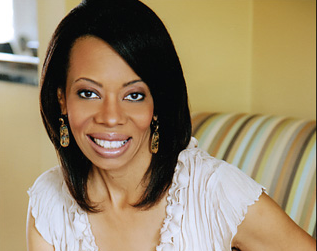 Angela Birdsong, the Democrat challenging Republican Hillsborough County Commissioner Ken Hagan, launched an ad Thursday criticizing Hagan for not putting taxpayers first.
The ad takes Hagan to task for prioritizing a new Major League Baseball stadium over things like affordable housing and fixing the county's transportation network.
"I've spent months meeting with voters and listening to their concerns," Birdsong says in the ad. "It's crazy to me that Ken Hagan is obsessed with this handout to millionaires and billionaires while he ignores our transit problems and the affordable housing crisis in our county."
There have not been any financing decisions made on how to pay for what could be a $900 million stadium, but the Tampa Bay Rays in their quest to build a new stadium in Ybor City have requested public funds.
Hagan has led the charge for several years to bring Major League Baseball to Tampa as the Rays continued to struggle with low attendance at Tropicana Field in St. Petersburg. He's worked both privately and publicly to identify a stadium location and woo the team to Hillsborough County.
"Major League Baseball and wealthy developers have bought Ken Hagan," Birdsong added. "When they're giving hundreds of thousands of dollars to a local candidate, they aren't doing it because they want better services for Hillsborough – they expect a return on investment," Birdsong continued.
Hagan has received direct campaign contributions from Tampa Bay Rays Principal owner Stu Sternberg, attorney Ron Christaldi who is leading the Rays 2020 group working to bring the team to Tampa, Darryl Shaw who holds the real estate package for the proposed stadium site in Ybor City and former President and COO of Major League Baseball Robert Dupuy.
"Ken needs to spend a little less time in corporate boardrooms schmoozing with billionaires and some more time with the working people of Hillsborough County," Birdsong said.
Hagan and Birdsong are facing off for the Hillsborough County District 2 single-member district. That seat is currently held by Victor Crist who is running for Hagan's current District 5 countywide seat.
Commissioners often seat swap between single-member districts and countywide to avoid term limits. Hagan has served on the commission since 2002.