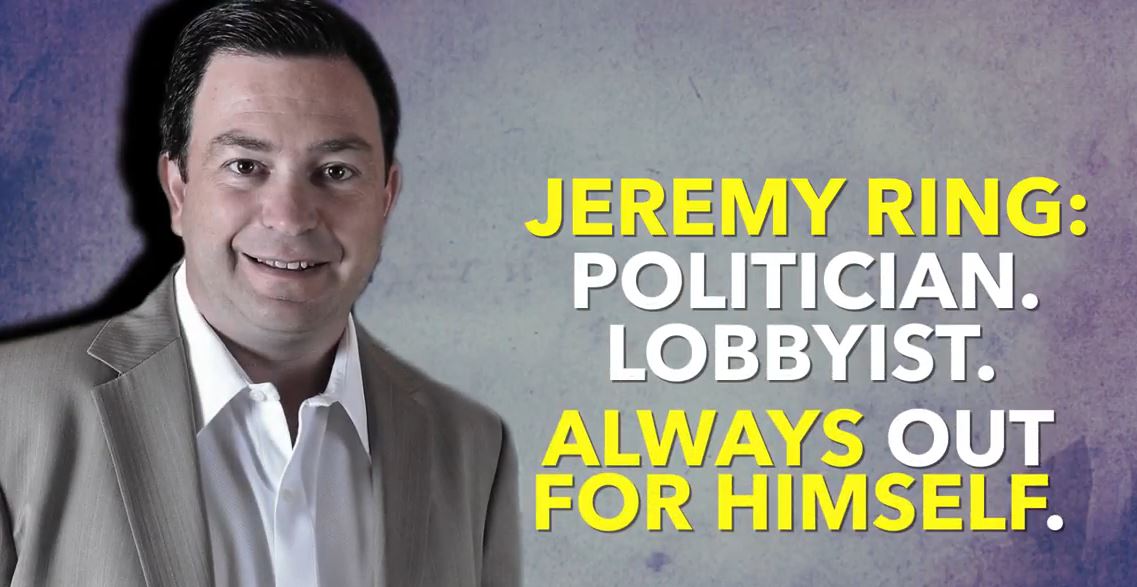 A new digital ad is out hitting Jeremy Ring, the Democratic candidate for Florida's Chief Financial Officer, over his past work at a lobbying firm while holding his role as a state Senator.
The ad, titled "Lobbyist," was released by Treasure Florida, the political committee of his Republican opponent in the CFO race, Jimmy Patronis. A request for comment from the Ring campaign is pending.
"Jeremy Ring: sometimes a politician, sometimes a lobbyist," the ad's narrator begins.
"At times, both, like when Senator Ring used his position to lobby for state contracts for his own client. Jeremy Ring: sometimes a politician, sometimes a lobbyist, always looking out for himself."
The Florida Commission on Ethics did approve that arrangement back in 2013, while Ring was chair of the Senate Governmental Oversight and Accountability Committee.
Ring sought to work for the venture capital firm Sterling Partners as a consultant while the Senate was not in session.
To be clear, the commission did not allow him to serve as a lobbyist per se before the Legislature.
According to the Tampa Bay Times, Ring was permitted to advise the firm over whether or not to approach the Legislature regarding certain issues.
"However, once such a decision is made, the Senator's consulting should not include any activities related to accomplishing the goals of the firm or its subsidiaries before the Legislature," the commission concluded.
The commission did allow Ring to "approach community colleges, school districts and local governments," as reported by the Tampa Bay Times.