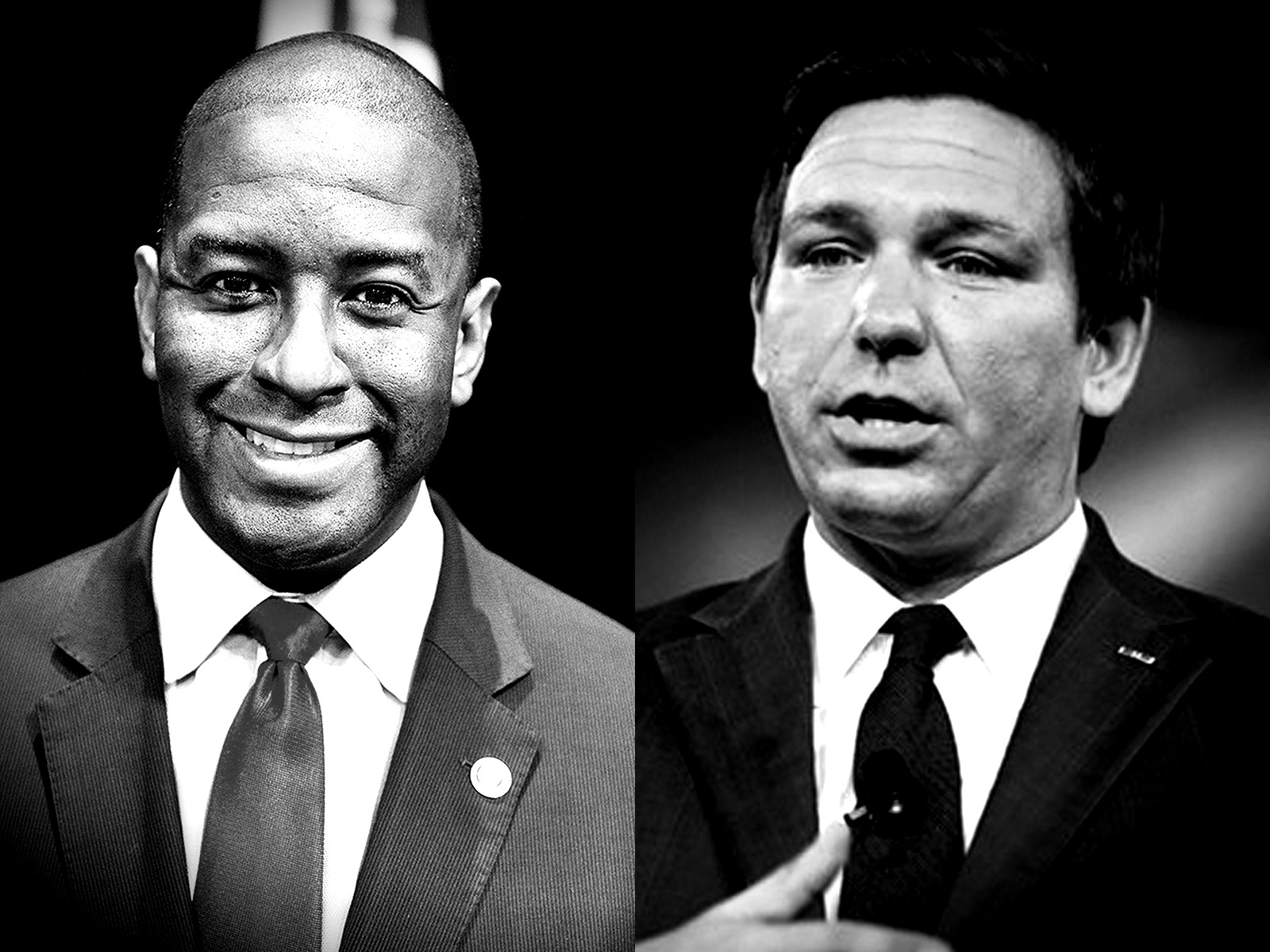 Shortly after earning the "firm" endorsement of the Florida Chamber of Commerce, Republican gubernatorial nominee Ron DeSantis took the stage at the 2018 Future of Florida Forum to make his case and lambaste his Democratic opponent, Tallahassee Mayor Andrew Gillum.
"Andrew Gillum has been mayor of Tallahassee for four years. In each of those four years, Tallahassee has had the highest crime rate in the state," DeSantis said.
That claim is based on a report that used FBI data on burglary and larceny rates. It listed Tallahassee as the tenth worst city in the country when it comes to property crime rates.
"One of the candidates seeking to replace him, his former chief of staff, has been sending out literature saying that last year Tallahassee had the highest murder rate and something needs to change," he continued. "If that's not an indictment, I don't know what is."
(Leon County Sheriff Walt McNeil on Wednesday sent out an email, however, saying that "under Mayor Gillum's leadership, violent crime is down 24 percent, and overall crime is down 10 percent with crime at a five-year low in Tallahassee.
"Mayor Gillum's investments into more police officers, restorative justice, and community policing have made Tallahassee safer than when he became mayor, period," said McNeil, a Gillum backer. "The political fear-mongering from his opponent is false, dangerous, and disrespectful to the law enforcement officers on the front lines fighting crime every day.")
DeSantis hammered Gillum for supporting the abolishment of ICE and said Gillum wanted to dismantle other law enforcement agencies, too.
The former Congressman also raised the specter of George Soros, Tom Steyer and other out-of-state activists, saying those billionaire liberal boosters were using the Sunshine State as a "petri dish" to test their priorities.
"Many of these people are basically socialists," he said. "Well they make money but they don't want that for anybody else."
When it comes to his own goals if elected Governor, DeSantis stressed the importance of appointing conservative judges to Florida courts.
"Our next governor needs to appoint solid constitutionalists to the courts, including our state Supreme Court," he said, adding that the state's top court has been "legislating from the bench for the past 20 years.
"Three of the four liberal justices are retiring. I know there's been some controversy about who will get to make these appointment but I'm operating under the assumption that I'll win, get sworn in and be able to make three appointments," he said.
DeSantis' appearance at the Orlando event was protested by Democratic state Rep. Carlos Guillermo Smith, who was highlighting the former Congressman's "dangerous record of voting to rip away health care from millions of Floridians in order to give massive tax cuts to corporate special interests."
Smith was an early backer of Gillum, endorsing him during the early phase of the Democratic primary.
Ron DeSantis and his running mate, state Rep. Jeanette Nuñez, will face Gillum and his LG pick, Orlando-area businessman Chris King in the Nov. 6 general election.