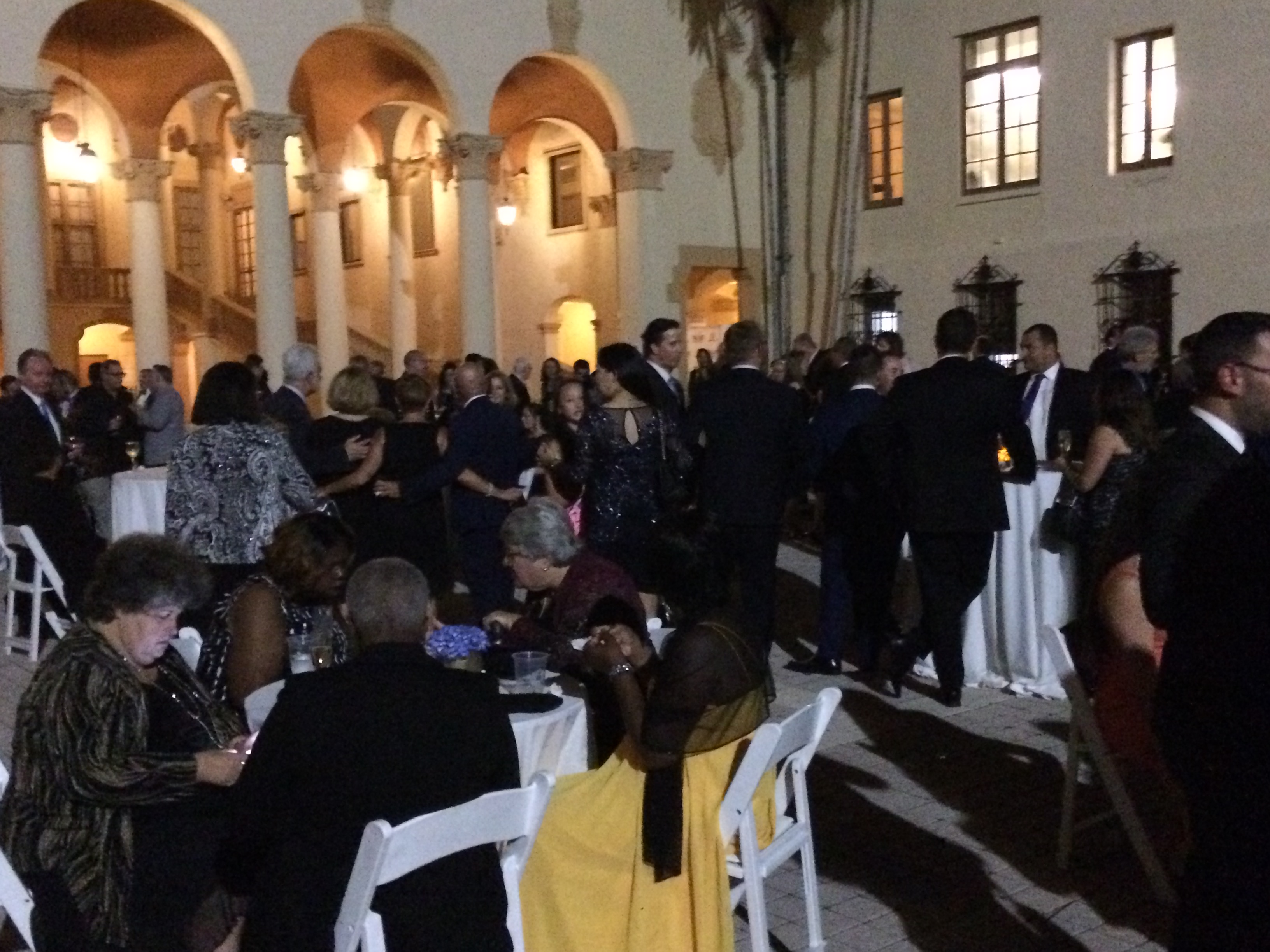 Democratic bigwigs were out in full force Saturday night as the Miami-Dade Democratic Party held its annual Blue Gala fundraising event at the Biltmore Hotel in Coral Gables.
Headlining the night were Democratic nominee for Governor Andrew Gillum and possible 2020 presidential candidate and former Secretary of Housing and Urban Development Julian Castro.
The swanky event began outdoors at the Biltmore as a live band set the mood for candidates, campaign workers and Democratic donors to hobnob in an effort to raise money for competitive races this November.
Tickets to the dinner began at $300 while access to the after just party set you back $50. According the to the Miami-Dade Democratic Party, "every dollar raised will go to get-out-the-vote for Andrew Gillum, Bill Nelson, and Democrats up and down the ballot."
At around 8 p.m. the event moved inside the Grand Ballroom for speeches from Miami-Dade Democratic Party officials as well as several candidates.
As advertised, state Sen. Jose Javier Rodriguez, Miami-Dade Commissioner Eileen Higgins, State Attorney Aramis Ayala and longtime activist Ruth Shack were also on hand.
Ayala's appearance courted criticism from Republicans over her decision not to pursue the death penalty in any cases. Current Attorney General Pam Bondi bashed Gillum for appearing at the event alongside Ayala.
Gillum fired back at those remarks on Twitter, calling Ayala "one of Florida's smartest, toughest, and most accomplished State Attorneys."
Heard @PamBondi came at me tonight for standing next to @DonellAyalaEsq — one of Florida's smartest, toughest, and most accomplished State Attorneys.

Wonder how many credits this is worth towards her degree from @realDonaldTrump University?

— Andrew Gillum (@AndrewGillum) September 30, 2018
While several members of the press were on hand to document the night's event, the same can't be said for a similar GOP event which also took place in Orlando Saturday. The Republican 2018 Victory Dinner, where several statewide candidates were set to appear, was closed to the press.
Democrats have had a good bit to celebrate recently, with poll after poll after poll showing Gillum leading his Republican challenger Ron DeSantis in the race for Governor. Nelson, the incumbent Senator, has also seen his fortunes turn around for the better, with recent surveys seeing him ahead as he defends his seat against outgoing Republican Gov. Rick Scott.