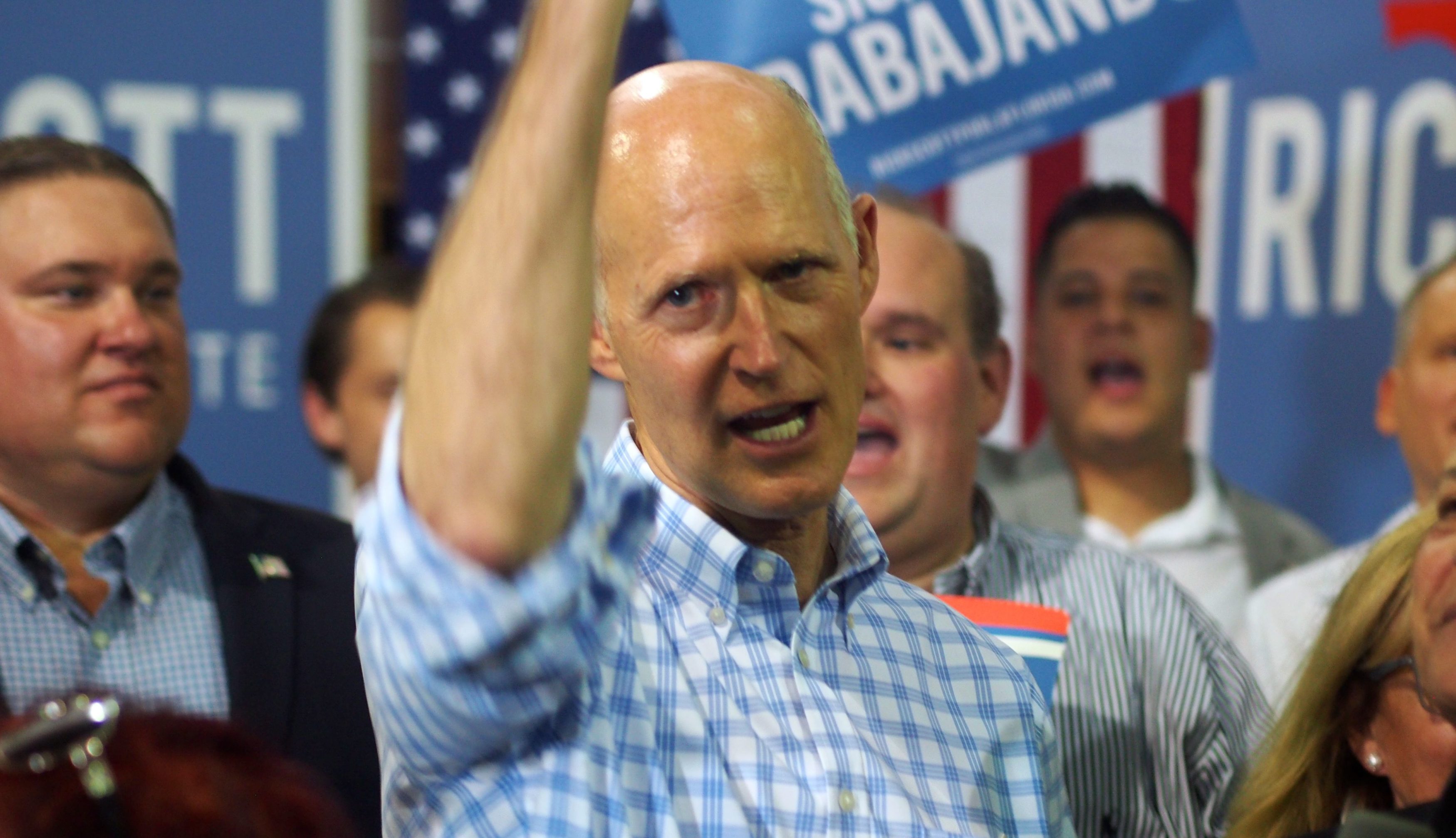 A new Spanish-language ad from Republican Rick Scott's Senate campaign showcases Democrats in the Hispanic community who support the GOP candidate.
The spot shows Orlando business owner Paulo Disdier, Colombian activist Margarita Parra and Orlando talk show host William Diaz offering testimony in Spanish about they back Scott over Democratic incumbent Sen. Bill Nelson.
The testimony gets inter-spliced with footage of Scott mingling with Latino constituents in a variety of settings.
Disdier, an Orlando area hair stylist, stresses the support Scott offered to Puerto Rico as governor of Florida.
"Not just Puerto Rico but also because I have seen throughout the years, his work as Governor has been diligent," reads a translation of Disdier's remarks provided by the campaign.
"He is impartial when it comes to helping whoever he needs to help regardless of race or color and I like that a lot about a politician. I'm a Democrat but I'm supporting him for the Senate."
Parra also stresses she's a Democrat. She said Scott, as governor, always prioritized the needs of the Colombian community.
"I'm here supporting Governor Rick Scott because he is a person who has worked for our community and for all who have needed the help of a Governor like him," reads her translated remarks. "I hope he continues his professional career. I believe that we should not close ourselves to only one political party or another. One should look at the record of the person and the work that they are doing and who they are doing it for, in order to make the best decision."
Diaz, who endorsed Scott in June, also said the governor had long been an ally to the community.
"After eight years, not only have we found that Florida has a brilliant Governor, we have a Governor who understands the need of the melting pot, and the need to live and share with citizens from other nationalities that are carrying on decent lives in the United States," Diaz said according to his translated remarks.
"That's why after reflecting and seeing the team and the work, I did not hesitate to make the decision to support Governor Scott for the Senate."
Diaz has an Orlando area radio show and leads an international Venezuelan exile network.
None of the testimony attacks Nelson, a Democrat seeking his fourth term in the U.S. Senate.
But the ad shows the open fight between the candidates for support within the Hispanic community, where despite Republican President Donald Trump's decided unpopularity, Scott has shown uncharacteristic strength as a Republican seeking federal office.
A recent poll commissioned by several Democratic-leaning Latino organizations, for example, recently found Nelson with just a 44-41 lead over Scott among Latino voters, according to The Hill.