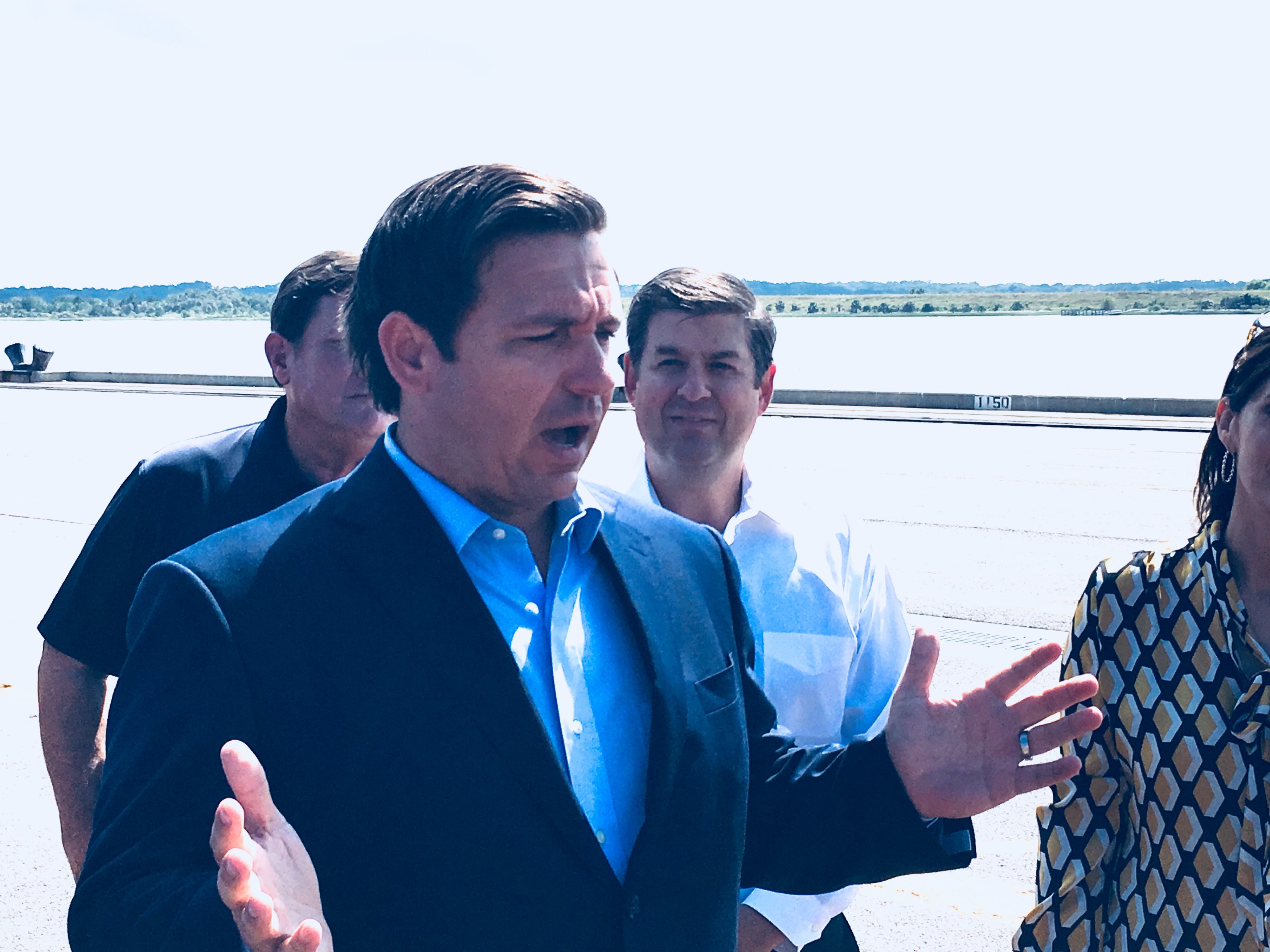 On Oct. 1, 2017, a gunman opened up fire on the attendees of a music festival in Las Vegas, and in a matter of moments, it became the deadliest mass shooting in American history.
The casualties: 58 dead, 851 wounded.
The discussion in the immediate aftermath of the massacre was to ban bump stocks, which allowed for the rapid fire that facilitated the Mandalay Bay massacre.
President Donald Trump, in March, tweeted that such moves were imminent.
https://twitter.com/realDonaldTrump/status/977286489410240514
A year after that shooting, the "BAN" seems to have stalled. And Trump's political allies, including one running for Florida Governor on the strength of the Presidential endorsement, aren't mentioning bump stocks.
"Today, we remember the tragic shooting in Las Vegas that took place one year ago.  As we come together to remember the victims, we continue to lift up their families as they struggle with unimaginable loss.  We also honor and thank the heroic first responders, whose courageous efforts prevented further loss of life during this tragic act of violence," asserted Republican gubernatorial nominee Ron DeSantis Monday.
The Vegas massacre, per DeSantis, "serves as a reminder of the importance of mental health services and improving programs that provide treatment for those who need it most."
In March, DeSantis pilloried Florida lawmakers for "rushing to restrict" gun laws in the wake of the Marjory Stoneman Douglas mass shooting, per the Orlando Weekly.
"When dealing with a right that is specifically enumerated in the Constitution, blanket restrictions that diminish individual rights are suspect. Better to focus on denying firearms to dangerous individuals, which avoids infringing on constitutional rights and is also more likely to be effective," DeSantis added in March.
"We'll have time to debate this stuff," DeSantis said immediately after the shooting in February.
However, for DeSantis — the NRA candidate in the race — the debate isn't about the mechanisms of gun violence, but about the mental health of gun users.
DeSantis, who is opposed to the Affordable Care Act, has yet to roll out his health care platform, leaving questions as to how he would deal with the recurrent issue of mass shooters and their mental health.