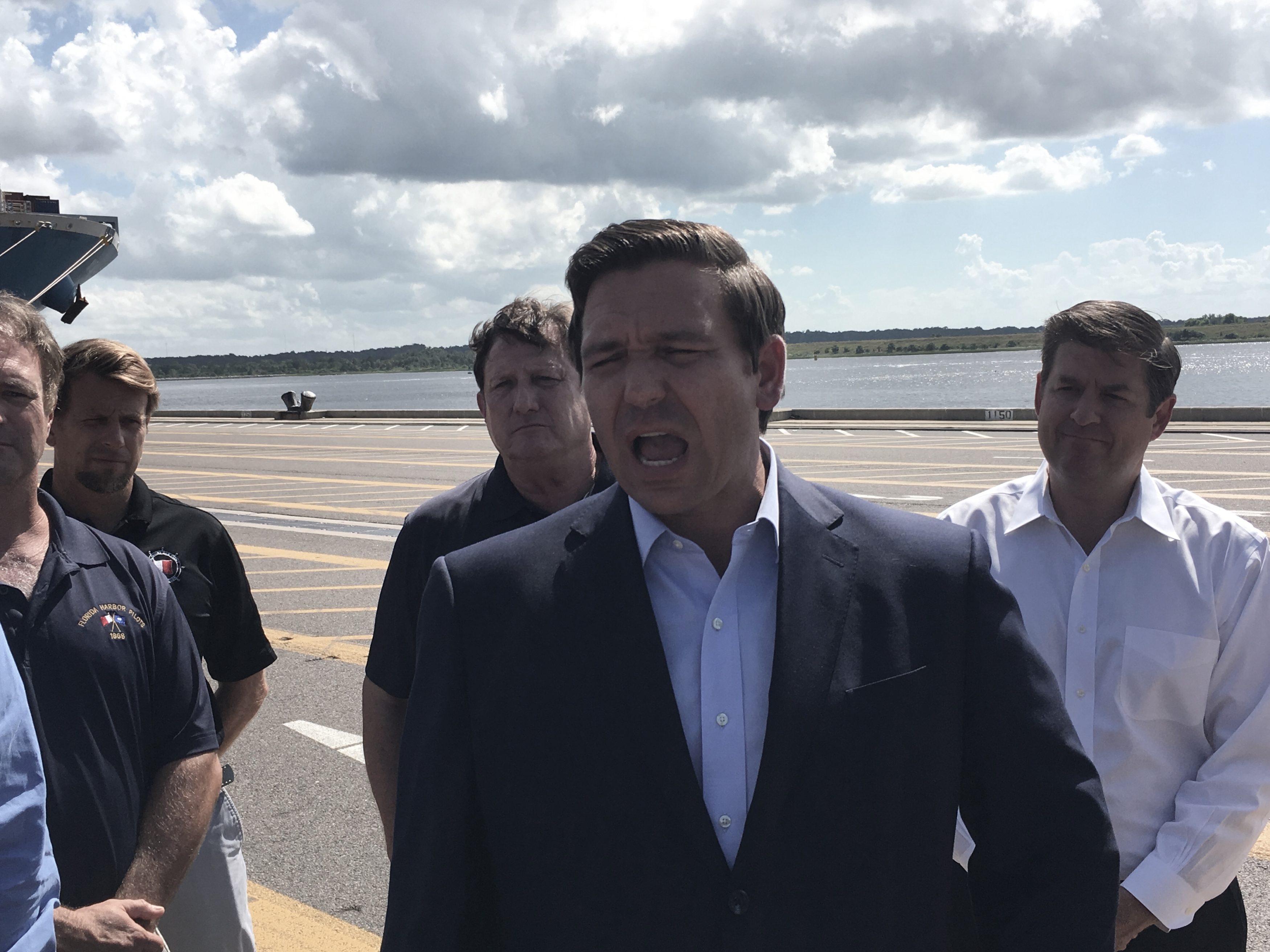 Five years ago, the federal government shut down. And on Monday, three Florida Democrats reminded Florida media of Ron DeSantis' role in "masterminding" it.
DeSantis, now the Republican nominee for Governor, was in his first term representing Florida's 6th Congressional District at the time. And he and his Tea Party colleagues were uniquely positioned to exact influence, the Democrats said on a media call.
DeSantis, among other things, said a shutdown wouldn't be "the worst thing ever."
The call included two incumbent Congresswomen and a former Congressman who made the case that, contrary to such breeziness, the shutdown impacted people in their districts.
U.S. Representative Kathy Castor, who represents the Tampa area, asserted that the shutdown was driven by a desire to end Affordable Care Act coverage of preexisting conditions.
"Republicans had a majority in the House," said Castor, "and all summer long they threatened to shut down the government and they finally went through with it at the end of the fiscal year."
"Not even a majority of Republicans from Florida were trying to push this position, but Ron DeSantis was," Castor said.
The shutdown impacted federal employees and contractors.
"This didn't have to happen," Castor said, adding that even after a compromise was reached, "Ron DeSantis voted no."
"This demonstrates how extreme he is, how irresponsible … and what kind of governor he would be," Castor said.
U.S. Representative Lois Frankel, whose district includes West Palm Beach, called DeSantis "one of the most extreme and irresponsible members of Congress."
"It's one thing to be the guy who says no to everything [in Congress]," Frankel said, but his extremism raises questions about why he wants to be Governor.
Frankel, like Castor, outlined consequences of the shutdown, before saying DeSantis "isn't the guy we need to be governor."
Former U.S. Representative Patrick Murphy, who served at the time with DeSantis, added that DeSantis was "putting himself above people" and "trying to appeal to a small group of Tea Party members."
"He's a follower of a very small group of people … putting politics over policy," Murphy said.
"The notion that you would shut down the government on a bill that isn't going anywhere" nettled Murphy, who said it was "unacceptable … to put your politics over the people."