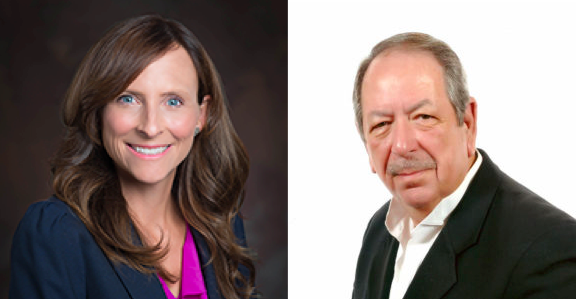 Former Republican Rep. Ray Pilon is taking aim at Democratic Rep. Margaret Good with a new round of direct mail ads hitting House District 72 mailboxes.
"Margaret Good: Putting her political party above our safety," the front side of one of the mailers reads. "Proving she's hyperpartisan, Margaret Good towed [sic] the party line instead of keeping our kids safe."
On the reverse, the ad railed against Good's no vote on the school safety package passed by lawmakers in the 2018 Legislative Session after the Marjory Stoneman Douglas massacre. The law raised the minimum age to buy long guns from 18 to 21 alongside several mental health and school safety provisions.
Good was one of 50 House lawmakers to vote no on the bill. Some of the nays came from Republican lawmakers who thought the bill went too far, while Democratic lawmakers asserted that the law did not go far enough.
Members of the Florida Legislative Black Caucus also expressed concerns about black and brown children being targeted if school staff are allowed to carry guns in schools. The final bill language allows school personnel to carry guns, but excludes those "who are individuals who exclusively perform classroom duties as classroom teachers."
Pilon's hyperpartisan accusations come after Good teamed up with fellow Sarasota-area lawmaker, Republican Rep. Joe Gruters, to hold a bipartisan town hall on red tide.
A second mailer sent out by the Pilon campaign asserted the former lawmaker, who exited the Legislature two years ago after losing a Republican primary for the state Senate, "will put a stop to career politicians" and "introduce new leaders and fresh ideas to meet the ever-changing problems facing our community."
Pilon has held elected office for a decade, first as a Sarasota County Commissioner from 1996 through 2000, then as a state representative from 2010 through 2016.
In a Monday news release, the Florida Democrat's House Victory effort said characterized the mailers as misleading.
"Pilon has sent out a slew of mailers promising to fight career politicians, to fund public schools, to fight sexual misconduct, to increase transparency, and to fight corruption. But his record tells another story," the news release said.
Good won a special election for HD 72 earlier this year, defeating Republican nominee James Buchanan by 7 points in what had been a Republican-leaning district in prior years.
In November, Pilon and Good will be the only two names on the ballot. Good currently holds a major cash advantage with $327,000 in hard money fundraising and $124,000 banked. She has another $100,000-plus in her affiliated political committee, New Day Florida.
Pilon, meanwhile has raised $93,000 in hard money and had a little over $66,000 in the bank on Sept. 14.
The mailers are below.