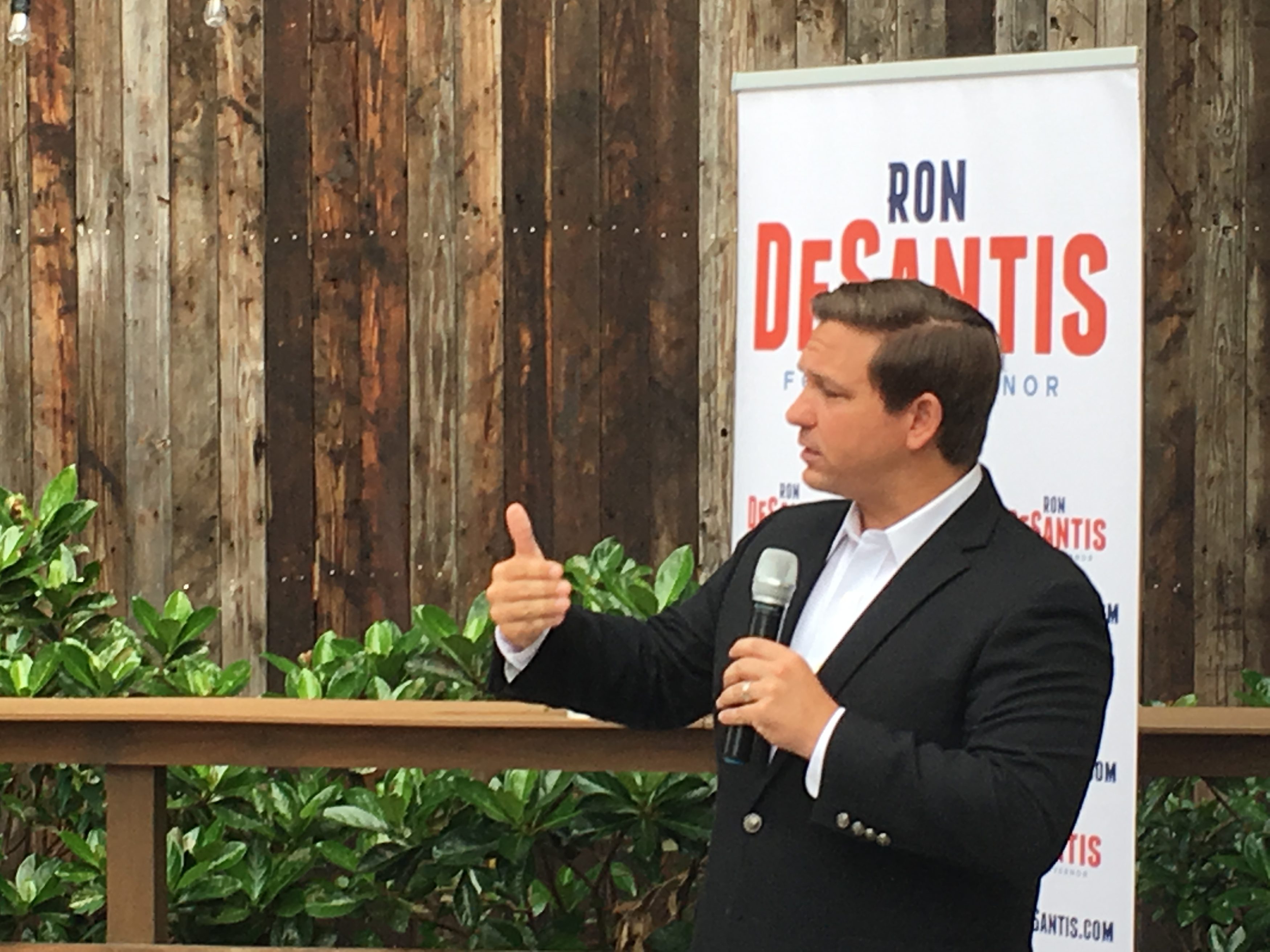 Concerned Veterans for America Action announced Tuesday its intentions to wade into the Governor's race, with direct mail on behalf of Republican Ron DeSantis.
CVAA is an offshoot of Americans for Prosperity, a Koch Network initiative.
Koch support was a flashpoint in the Republican primary between DeSantis and Adam Putnam, with a Putnam spox describing "D.C. DeSantis" as "a puppet of the open-border, anti-Trump Koch brothers."
That messaging won't be heard again this campaign season.
The campaign, per the Koch veterans' group, is "highlighting his dedicated support for veterans."
Expect a six-figure spend for this purpose.
"In a landscape full of negative ads, this is a refreshing spot of positive messaging, showing Floridians the good DeSantis has done for veterans over the years he has served," asserted CVAA press secretary Kyle Buckles.
"During his time in Congress, Ron DeSantis demonstrated that he was a steadfast champion for veterans and we are confident he will continue to be their champion in Tallahassee," said Dan Caldwell, CVAA Senior Advisor.
Caldwell added that "Floridians and Florida veterans will be well served with DeSantis as governor, and we urge them to vote for him this November."
The first mail piece, seen below, spotlights DeSantis' efforts to improve veterans' health case options.
This effort comes as polls seem to be tightening in DeSantis' race with Democrat Andrew Gillum. A survey from St. Pete Polls show that Gillum leads by just two points, a number slender in contrast with polls released just last week that showed the margin as wide as nine points.