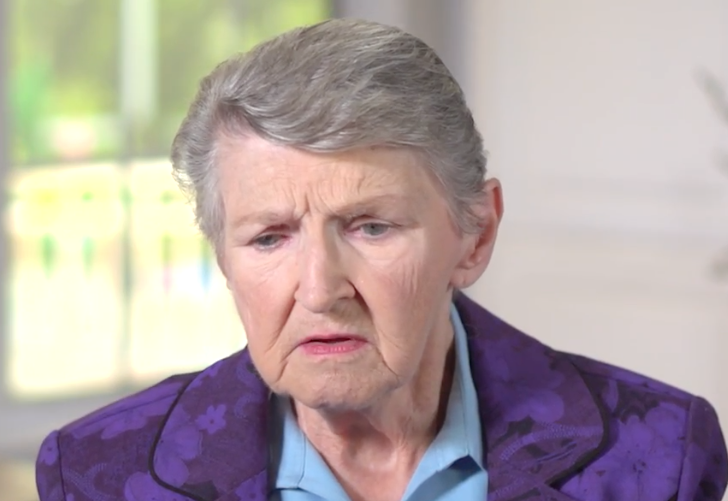 Backers of Amendment 6 are releasing three internet videos Wednesday showing a crime victim, a family member, and a prosecutor each calling for victims rights spelled out in the "Marsy's Law" amendment on the statewide ballot on Nov. 6.
The 30-second videos feature Agnes Furey of Tallahassee, whose daughter and grandson were murdered, talking about how she felt left out when the state cut a plea deal with the suspect; Kathy Swafford of Jacksonville, who was sexually abused by her stepfather, expressing her trauma when the perpetrator got out of prison and blindsided her with a call; and State Attorney Andrew Warren of Florida's 13th Judicial Circuit in Hillsborough County, who contends Florida lags behind other states in victims rights.
"Amendment 6 is a way to better balance victims' rights within the framework of the criminal justice process without affecting the constitutionally protected rights of defendants," Warren says in his video, summarizing the case for Amendment 6. "I've looked into the eyes of crime victims. That's why I'm asking you to support Amendment 6."
The proposal would put into the Florida Constitution victims' rights to due process, freedom from intimidation and abuse, protection from the accused, protections for victims if the suspect is released, and prevention of disclosure of key information about the victims and families, among other items.
Opponents of Amendment 6, notably the League of Women Voters, the ACLU Florida, and the Public Defenders Association of Florida, argue that Florida already has robust victims' rights laws on the books, including most of those protections. They argue that Marsy's Law backers are acting as if that is not the case while they push for broader change that would inappropriately expand those basic rights until they could supersede defendants' rights.
The video featuring Furey has her recall the 1998 murders of her daughter and grandson, and then say that she had no idea a plea deal was in the works. "The day of the hearing I felt revictimized," she says. "Although I was present I felt left out of the process.
The video featuring Swafford has her recall how the man who sexually abused her got out of prison without her knowledge. "I found out when he called me," she said. "We need Amendment 6 in Florida to prevent things happening like what happened to me."
The law is named for Marsalee "Marsy" Nicholas, a California college student murdered in 1983, and is crafted in recognition of her family, who had to encounter the out-of-jail killer in public with no rights to govern the interactions. The family established a foundation to change that and has done so in California, Illinois, North Dakota, South Dakota, and Ohio. The foundation now is pursuing similar victims' rights laws in Florida and other states.
The foundation and the Nicholas family have committed $30 million to the campaign to get Amendment 6 passed in Florida.
If approved by at least 60 percent of the voters in November, Amendment 6 would provide victims with rights intended to assure dignity, respect, courtesy, sensitivity, and fairness, to have standing in court, and to privacy, according to Marsy's Law for Florida.

Stacy Scott, Florida's 8th Judicial Circuit Public Defender, responding on behalf of the Public Defenders Association of Florida, charged that the new videos are misleading in suggesting that the rights don't already exist in Florida. She said that the amendment's flaws include that it would delete the current constitutional requirement that ensures that the victim's rights don't interfere with the constitutional rights of the accused. Additionally, Amendment 6 significantly changes current law providing for speedy trials by allowing the victims — not the State Attorney — to demand a speedy trial even when the pretrial discovery process is not complete, she said in a written statement.
"Public defenders fully support the rights of victims to be heard, to be notified and to be treated with dignity throughout criminal court proceedings," Scott stated. "The ad campaigns of the proponents of Amendment 6 are misleading in that they imply that the rights to be informed, to be present and to be heard do not currently exist in Florida. On the contrary, Florida was the first state in the nation to amend its constitution to expressly provide rights to crime victims and their families."
The Amendment 6 proposal was created by Florida's Constitution Revision Commission, which bundled the Marsy's Law provisions with two other proposed changes of law in Florida unrelated to victims' rights.
So, if adopted, Amendment 6 also would raise the mandatory retirement age of Florida judges, including Supreme Court justices, to 75, from 70; and it would revise how courts are permitted to interpret Florida law, forbidding judges from deferring to state agencies' own interpretations as the default legal interpretation.
The amendment also would broaden other rights to provide access to and notification of all criminal proceedings, the victims' and families' ability to speak at the proceedings that involve sentencing or pretrial release; provide access to prosecutors; allow for their input into presentencing investigations; and provide access to sentencing reports, among other rights.