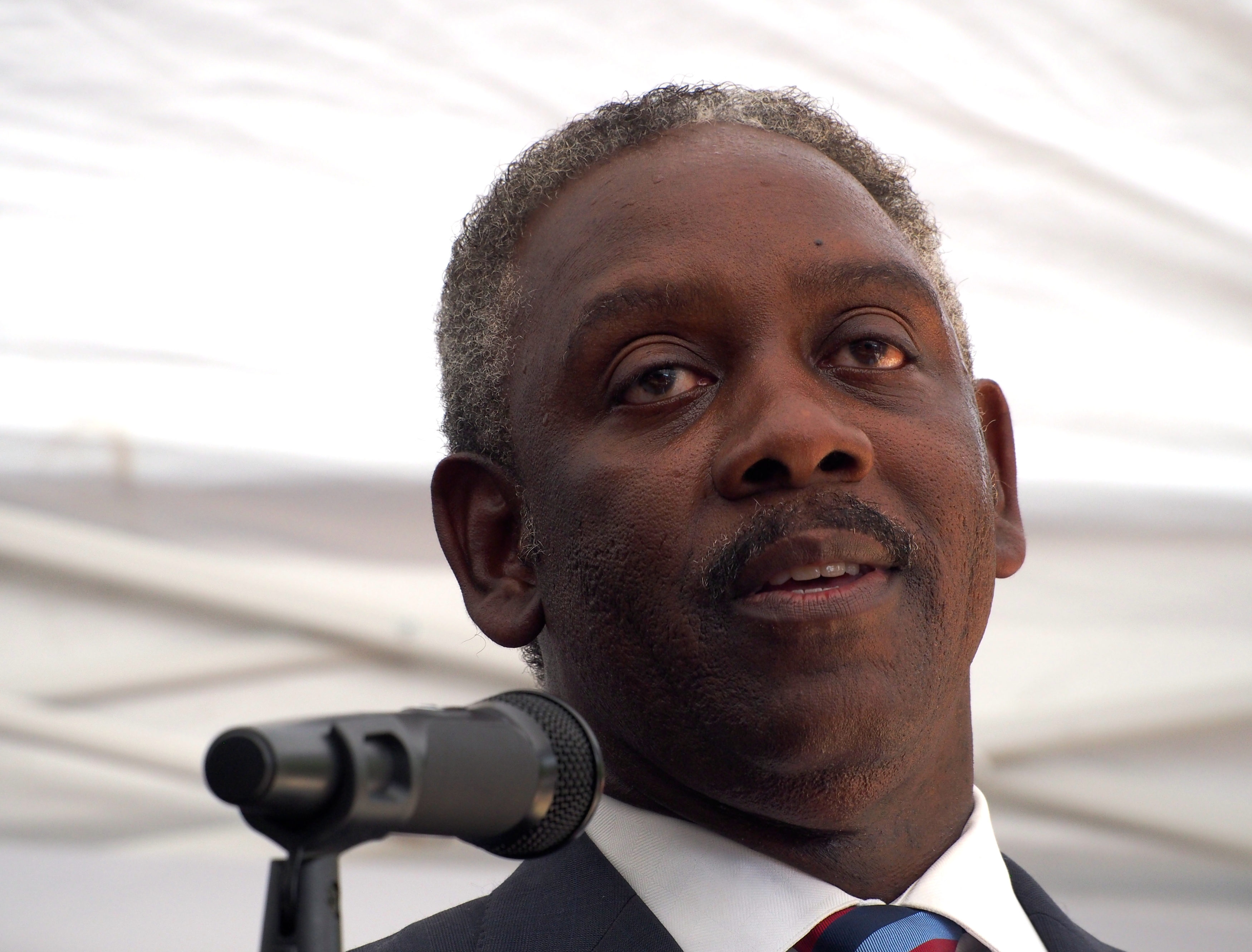 The Democratic candidate for Governor is beginning to corral law enforcement interests around his campaign.
Andrew Gillum announced Wednesday that five former and current county sheriffs had endorsed his gubernatorial bid.
The wave of support comes from law enforcement leaders in North and Central Florida counties, including Osceola, Orange, Alachua, Gadsden, and Leon, where Gillum lives and presides as Mayor of Tallahassee.
Specifically, Gillum received support from Leon County Sheriff Walt McNeil, Alachua County Sheriff Sadie Darnell, Osceola County Sheriff Russell H. Gibson Gadsden County Sheriff Morris Young, and former Orange County Sheriff Jerry Demings, who resigned his post earlier this year and was elected Mayor of the same county.
All of the endorsers are Democrats, and many noted Gillum's gun control promises, like an all-out assault weapons ban, and his past victories in court against the National Rifle Association.
But Darnell, the Alachua sheriff, hasn't always endorsed along party lines. She's thrown her weight behind Republican Gov. Rick Scott's bid for the U.S. Senate. During the primary, she also endorsed Republican Agriculture Commissioner hopeful Denise Grimsley, who ultimately lost to Matt Caldwell.
McNeil, the sheriff in Gillum's home territory, already spoke out in support of Gillum on the campaign trail. When Republican gubernatorial candidate Ron DeSantis criticized Gillum about Tallahassee's violent crime rates, McNeil released a statement saying that "violent crime is down 24 percent, and overall crime is down 10 percent with crime at a five-year low in Tallahassee."
On Wednesday, McNeil said: "I have personally worked with Andrew and have watched him work to build a safer community for our kids, work side by side with law enforcement to tackle violent crime, and stand up for common sense gun reform."
Demings, whose popularity as sheriff helped elevate him to Orange's mayoral post, said: "After 37 years in law enforcement, I know what it takes to keep our communities secure. Mayor Gillum brought the police and community together, reduced crime and took on the gun lobby to keep our families safer."
During the primary, 48 of Florida's 67 county sheriffs lined up to support Republican then-candidate Adam Putnam. Those sheriffs could transition their support to DeSantis, whose law enforcement platform is likely closer to Putnam's than Gillum's is.