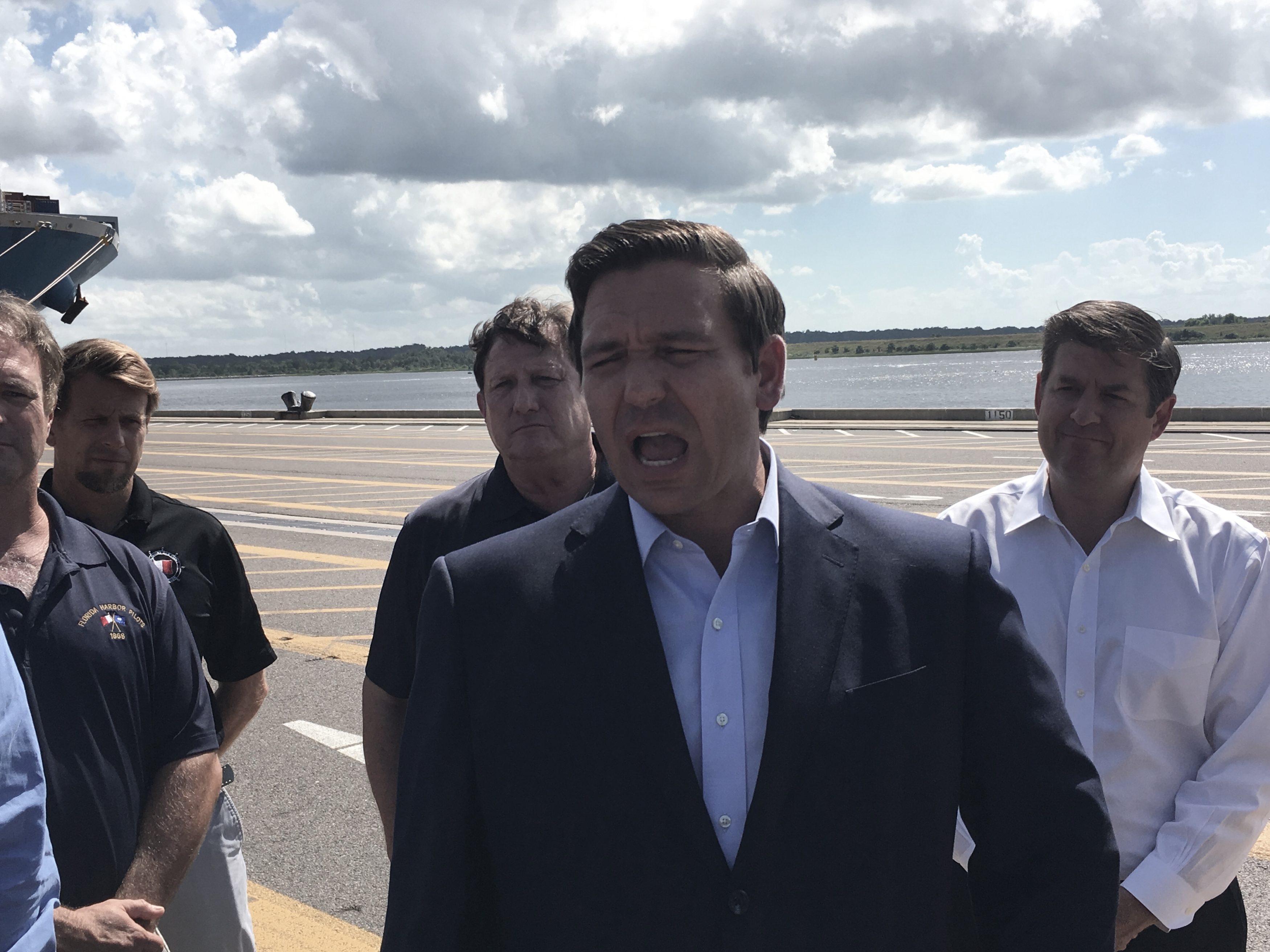 Given that Republican gubernatorial nominee Ron DeSantis has been supported by the Koch Network since getting into the race, it's not a surprise that it's become an issue in the general election.
The surprise is why it's taken so long.
With just 34 days before the election, the Florida Democratic Party on Wednesday excoriated the Republican nominee as a tool of the Koch Network's "special interest" agenda.
"If Ron DeSantis wins, the Koch Brothers and their special interest agenda will own the governor's mansion — and that's why they are spending big in this race," asserted FDP spox Kevin Donohoe.
"Ron DeSantis has spent his entire political career voting to rip away health care from Florida families to pay for massive tax cuts to the Koch Brothers. The Kochs have a long record of destroying Florida jobs and schools and almost singlehandedly killed Florida's solar and film industries — and with Ron DeSantis they would bring their extreme agenda to Tallahassee.
"Ron DeSantis is nothing more than a puppet for the Kochs' extreme agenda — and that's why the Kochs are running dishonest ads propping up his campaign," Donohoe added.
Indeed, the Koch Network is working on a number of different levels.
Just this week, an offshoot of Americans for Prosperity (Concerned Veterans for America Action) announced intentions to spend six figures on direct mail to message on DeSantis' commitment to those who have served.
As well, the Palm Beach Post noted this week that another Koch offshoot (Freedom Partners Action Fund) spent over $323,000 on primary messaging against Adam Putnam.
Koch affiliates' moves in the primary led to a stunning decision by the Putnam campaign to paint the Koch Network as anti-conservative and anti-Donald Trump.
Putnam's camp wondered early in August: "Is DeSantis happy to accept millions from people against strengthening our borders and negotiating powerful trade deals?"
Putnam's campaign doubled down on those criticisms a week later.
A fiery news release from Putnam spokesperson Meredith Beatrice asked, "Is D.C. DeSantis taking Koch money illegally in an attempt to hide his support for weak borders and anti-American trade policy?"
"The anti-Trump, open-border Koch group backing D.C. DeSantis isn't reporting the source of $300K in contributions. This appears to be another attempt from D.C. DeSantis to cover up his betrayal of President Trump," Beatrice added.
"D.C. DeSantis is choosing to to be a puppet of the open-border, anti-Trump Koch brothers and turning his back on President Trump who recently slammed the Koch brothers, calling them a 'total joke' and saying they are 'against Strong Borders and Powerful Trade,' " the Putnam camp charges.
Beatrice, in a plot twist, is now handling Republican Party of Florida messaging for the Governor's campaign.
The 2018 gubernatorial primary illustrated the double-edged sword of Koch support. A candidate like DeSantis wants the money. But the strings include attacks … not just from the left, but sometimes, from the right.
DeSantis, who worked hard for the Kochs' backing even before getting into the Governor's race (winning the unofficial Koch primary against Putnam endorser Richard Corcoran), was endorsed before the primary by the network, with direct mail in the works even then, even as the Republican National Committee urged donors to divest from Koch efforts as the Kochs and the President continue to feud publicly.