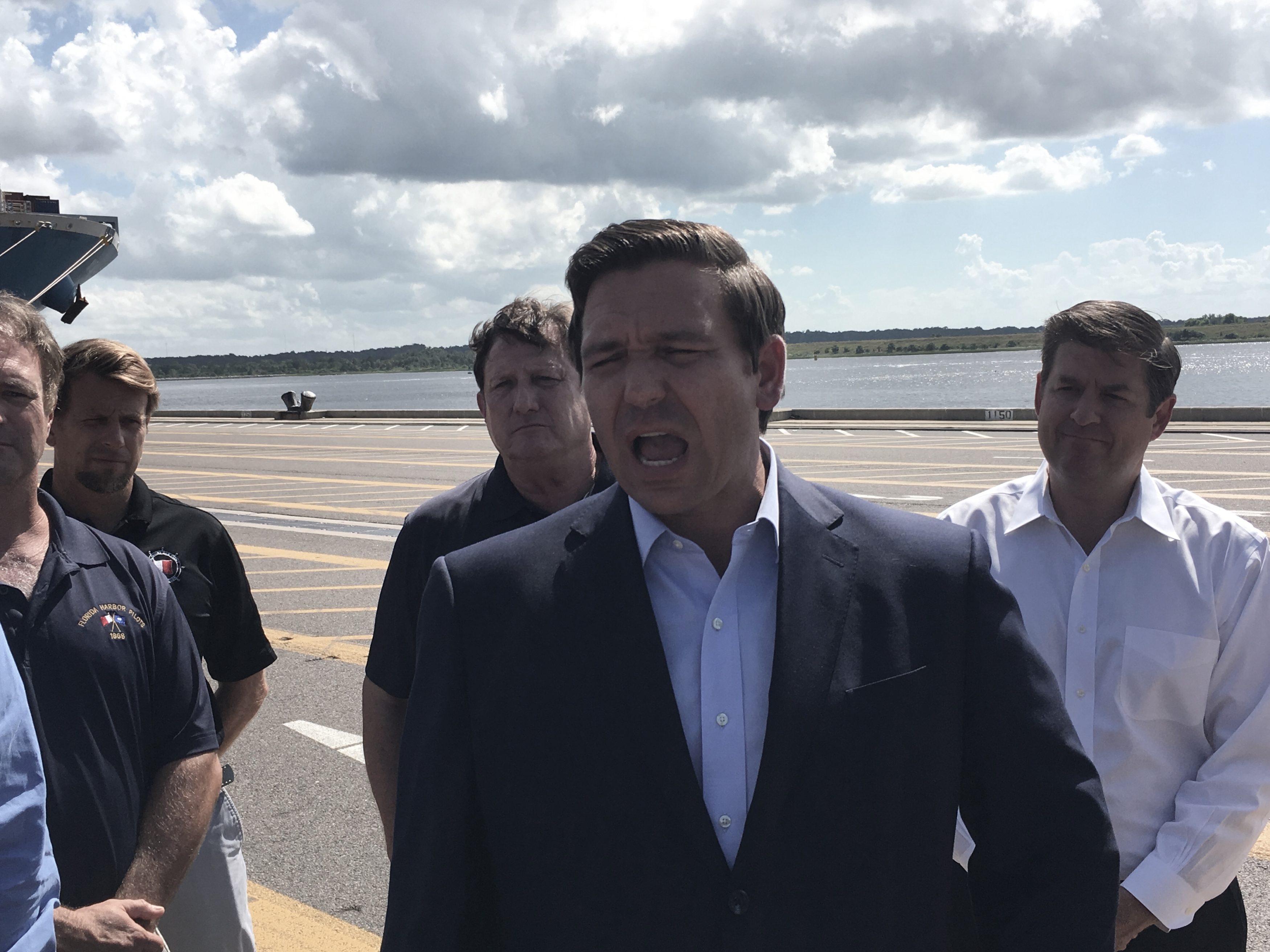 For the second time this week, the Florida Democratic Party reprised attacks against Republican gubernatorial nominee Ron DeSantis that were first rehearsed against him in the GOP primary by Adam Putnam.
Gene Sperling, Director of the National Economic Council and Assistant to the President for Economic Policy under Presidents Bill Clinton and Barack Obama, was the point man in a Friday media call blasting DeSantis' support of the Fair Tax.
If this seems familiar, it's because it is. Putnam, DeSantis' main opponent, ran an ad spotlighting this weeks ahead of the primary.
"What would a 23 percent sales tax do to Florida's economy? If Congressman DeSantis had his way, everything would cost 23 percent more — groceries, gas, home purchases. Congressman DeSantis sponsored legislation to increase sales taxes by 23 percent, hurting families, destroying jobs, devastating tourism. Washington is full of bad ideas and phony politicians. Ron DeSantis and his huge tax increase fit right in," the narrator asserted.
On behalf of the Putnam campaign, spokesperson Meredith Beatrice made a forceful case against the Fair Tax.
"Conservatives have railed against this tax and explained how it would result in higher taxes for the middle class. This policy is particularly bad for Florida considering that retirees, who paid taxes on their wages during their working lives, would find themselves having to also pay higher taxes on everything they used their accumulated savings to buy," Beatrice said.
Beatrice cited studies published in the canonically conservative National Review suggesting a sales tax hike would shift the tax burden on the middle class.
Ironically enough, especially given that Beatrice is now messaging for the Republican Party of Florida on behalf of the DeSantis campaign, Sperling rehashed that same NR article castigating the Fair Tax as inherently regressive.
Sperling said DeSantis had "very clearly shown us when it comes to tax, budget, and policies what his priorities are," with a "dogged and repeated commitment" to misleading economic presentations, policies that privilege the wealthy and corporate interests at the expense of "health care to the middle class, seniors, and the most vulnerable members of our society.
"That 23 percent number … is misleading. Even under his description … it's a 30 percent tax increase," Sperling said.
"No one thinks that you could actually replace all of the federal income with 30 percent," Sperling added, noting alternative projections that would be "dramatically higher," 44 percent and up.
The tax, per Sperling, goes beyond simply being "flat" and "regressive," "designed to have a tiny percentage of income from the highest earning people and a far higher real rate for people … who have to spend all their money to survive and support their families."
As Putnam contended ahead of the primaries, the tax also punishes seniors, said Sperling.
"This would equally punish seniors who have already saved their money," Sperling said, along with cutting out the estate taxes, a protection of the scions of wealth.
"This punishes the middle class," Sperling said, "with a tax increase."
"This is the most sweeping tax proposal DeSantis has proposed," Seth Hanlon, Senior Fellow, Center for American Progress Action Fund, noted, adding that corporate and estate taxes would be a thing of the past.
Kevin Donohoe, a spokesman for the Florida Democratic Party, contends that the party actually amplified the anti-Fair Tax case, with data and facts going beyond what Team Putnam provided.
"We made an argument about priorities that Adam Putnam never did," Donohoe said, spotlighting a new microsite: DeSantisTax.com.
Among the features of that site, examples of Republican opposition.
Including a quote from RPOF spox Beatrice.