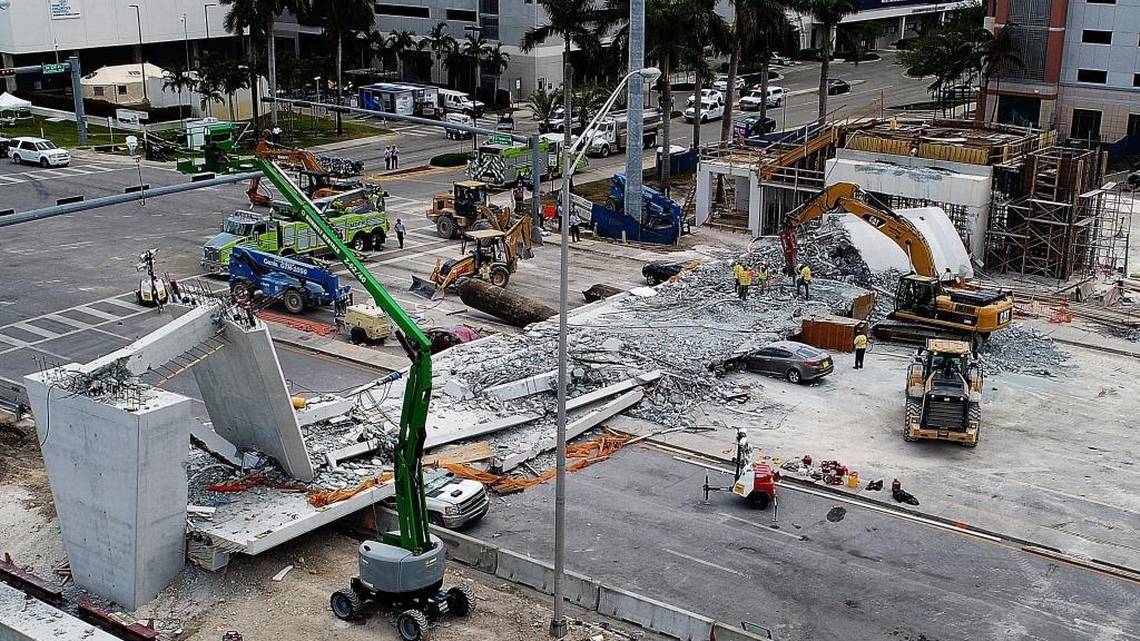 Reversing a state court ruling, a federal judge in Tallahassee on Friday threw out a lawsuit by The Miami Herald seeking records related to a deadly bridge collapse at Florida International University.
In a 47-page ruling, Senior U.S. District Judge William Stafford dismissed the case "with prejudice," meaning the newspaper can't re-file it.
The federal government had the case transferred after Circuit Judge Kevin Carroll in August ordered the Florida Department of Transportation (FDOT) to release any records related to the March 15 collapse. The Herald, Tallahassee bureau chief Mary Ellen Klas and Tallahassee reporter Elizabeth Koh sued in state court to obtain the documents under Florida's public records law.
The newspaper requested a wide range of documents related to the 950-ton, 174-foot span, which collapsed days after being positioned across an eight-lane road in Miami, killing six people and injuring others.
State transportation officials, however, soon said they could not comply with the newspaper's request because of a federal rule on accident investigations by the National Transportation Safety Board.
The NTSB backed up state officials' position, saying the requested documents, which ranged from Feb. 20 to March 17, fell within the scope of a regulation prohibiting the release of information "obtained during an investigation."
Siding with the Herald, Carroll found the documents in dispute "were public records" that "were obtained prior to the existence of an investigation … before the state began participating in said investigation."
But Stafford, among other findings, wrote that Carroll "lacked jurisdiction to order the FDOT to produce documents that the NTSB, exercising its valid federal regulatory authority, directed FDOT not to produce."
He went on to note that Andrew Grogan, an assistant U.S. attorney, said in a hearing "that the NTSB does not contend that the records sought are not public records … , only that they are not (able to be released) at this time."
Grogan previously acknowledged that "both the plaintiffs and the public have a legitimate interest in learning what happened in the lead-up to the bridge collapse."
But, he added, "it is also in the public's interest to preserve the integrity of the investigation so that NTSB can fulfill its mission of determining the probable cause of the accident and making recommendations to prevent similar accidents in the future."
Requests for comment on the ruling have been sent to FDOT and Holland & Knight's Scott Ponce, attorney for The Herald.
__
Background provided by The News Service of Florida, republished with permission.