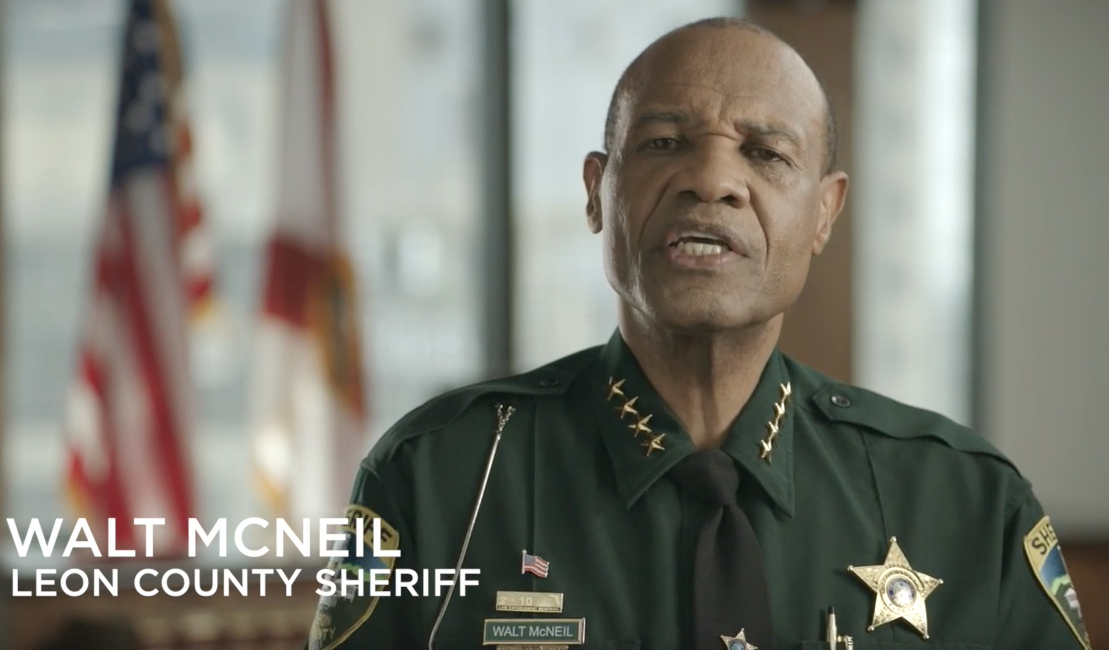 Tallahassee Mayor and Democratic candidate for Governor Andrew Gillum is hoping to offset the effects of two attack ads questioning his leadership during the 2016 hurricane that struck the capital city.
The chosen surrogate to mount a defense: Leon County Sheriff Walt McNeil, a Democrat who earlier this week endorsed Gillum's bid for Governor. McNeil was not yet sheriff when Hurricane Hermine struck Tallahassee.
"Hurricanes don't have a party affiliation," McNeil says in a new 30-second video produced by the Gillum campaign. "And neither should our response efforts."
McNeil is addressing the latest hits from the Florida GOP. He was Tallahassee police chief before becoming Secretary of the Department of Juvenile Justice and also Department of Corrections under then-Republican Gov. Charlie Crist.
On Thursday, the party released two new television ads featuring testimonials from Tallahassee residents who blame Gillum for the delayed restoration of power in the wake of Hermine, which struck in August 2016.
"Gillum refused help from workers," one woman charges. Adds another: "Gillum turned away workers who could have restored our power."
After the storm, Tallahassee officials said they did not "reject" offers of help from outside utilities in the wake of Hurricane Hermine, but rather just didn't say "yes" to everyone right away.
And at the time, Gillum told Florida Politics he was in the dark about a formal offer by Florida Power & Light to help restore power after Hermine.
City utilities chief Rob McGarrah later explained at a special post-storm meeting that too many line workers, rather than being a boon, would have presented a coordination and safety nightmare.
"… If crew A doesn't know where crew B is, and we energize a line, somebody's going to get hurt," McGarrah said then. "It's about what we can manage … everybody I know in our business does it that way."
In the clip featuring McNeil, the Sheriff accuses Gillum's Republican opponent, Ron DeSantis, of politicizing natural disasters.
"I'm disappointed Ron DeSantis is lying about Mayor Andrew Gillum and I'm appalled he's using hurricanes to score political points," says McNeil in the video. He claims Gillum "led our city courageously."
The video for now is running on digital channels only, according to the Gillum campaign.