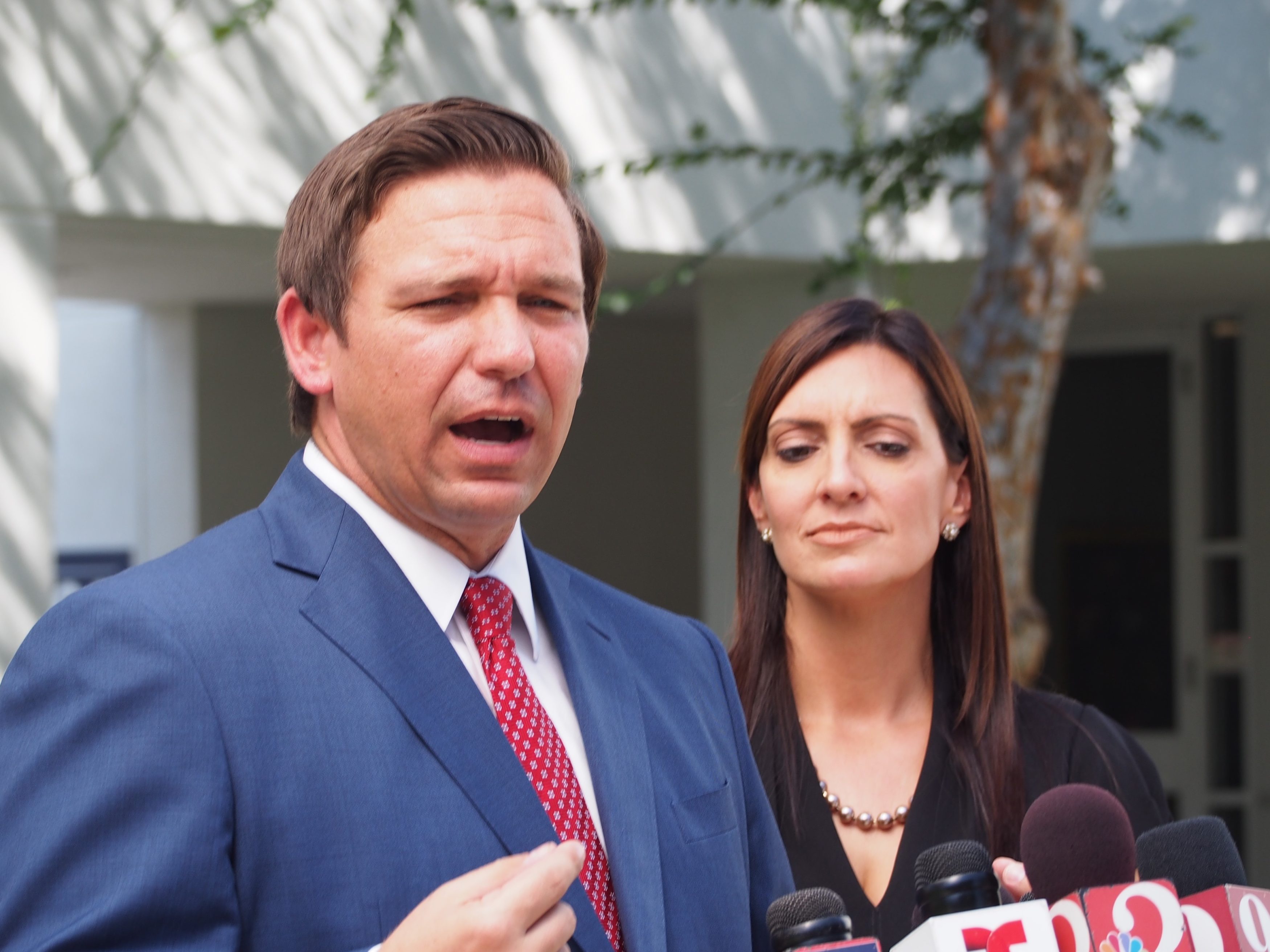 Republican gubernatorial candidate Ron DeSantis on Friday unveiled a detailed economic plan that promises a veto for all tax increases and demands the federal government deliver more research dollars.
The candidate said his plan will keep Florida a tax haven and magnet for innovation.
"With nearly 1,000 people moving to Florida every day, Florida is undoubtedly one of the most desirable destinations to live, work and raise a family," DeSantis said.
"A part of this appeal is the business environment we've created that allows entrepreneurs and innovators to come to Florida to build their business without burdensome regulations and heavy taxes and fees."
But one item conspicuously absent? Any mention of corporate tax incentives to lure businesses to relocate or expand in the Sunshine State.
Florida Politics takes a deep dive into the plan.
Tax Killer
DeSantis promises as governor to veto any legislation that "raises taxes on Floridians."
"Tax increases stifle job growth and hinder Floridians' opportunities to succeed," reads the candidate's economic proposal.
The Republican also wants to eliminate a number of specific taxes already on the books.
That includes phasing out the business rent tax, which lawmakers reduced by almost 6 percent at the start of 2018.
DeSantis called for unspecified reductions in the Florida Communications Services Tax, now 4.92 percent, and the Florida Corporate Income Tax.
He will also push a review of all taxes and levies and promote a tax cut package targeted at making Florida more competitive while lowering prices for consumers.
DeSantis also took the opportunity to endorse Amendment 5, on the ballot in November, which if passed by 60 percent of voters will institute a super-majority requirement for the Legislature to pass any new taxes and fees.
A recent poll by the Florida Chamber of Commerce, though, shows that measure coming up short of the required 60 percent threshold to become part of Florida's Constitution.
Economic Development
DeSantis committed to economic diversification beyond tourism, construction and agriculture. He promised efforts to lure companies to Florida working in specific fields including financial services, biomedical research and aerospace industries.
The former Space Coast congressman made note multiple times of the prospect for growth within the space industry and said the Department of Economic Opportunity and Department of Transportation will work closely with Space Florida, a state-created commercial hub that now boasts a launch and landing facility in Cape Canaveral.
DeSantis said his economic team will work to streamline permitting and assist with site selection and skills training for companies looking to move to the Sunshine State.
The candidate signaled support of state efforts to grow tourism, noting Florida welcomed a record 116.5 million visitors in 2017. The plan praised tourism officials for the $112-billion economic impact in 2016, and he promised as governor to ensure further growth.
But the word "incentives" appears nowhere in DeSantis' economic plan.
A favored economic development tool under Gov. Rick Scott, the use of dollars facilitated by Enterprise Florida to lure companies or encourage expansion created the greatest friction between Florida's outgoing governor and Florida Legislature in 2017, resulting in massive changes to how Florida uses corporate tax incentives.
For now, DeSantis seems uninterested in rekindling the same debate.
Deregulation Fixation
Florida ranks third in the nation for small business growth, but DeSantis said regulations still challenge new companies. He devoted much of his economic package to removing obstacles to job growth and encouraging startups.
The candidate will focus on reducing financial barriers to short-term, low-interest loans and seed capital for upstart and expanding businesses.
He also plans to support CareerSource Florida and other workforce programs to ensure workers have proper training,
"The primary need for Florida's small businesses is finding qualified employees to fill these jobs," reads DeSantis' plan.
While committing to leave regulations that protect Floridians, DeSantis said he would call for a review of all duplicative and burdensome rules.
The Florida Chamber of Commerce, which last month endorsed DeSantis, released a survey of its members in April showing Workforce Quality as the top priority for 21 percent of small business owners, while 13 percent listed government regulations as chief concern and 7 percent ranked as access to capital as their greatest problem.
DeSantis issued a promise to reduce lawsuit abuse, another long-time chamber priority.
The prospective governor said he will eliminate obstacles for entrepreneurs looking to start new businesses or to obtain professional licenses.
"Rules and regulations are meant to protect Floridians not provide unreasonable hurdles to a great job or start a business," the plan reads.
The plans doesn't completely disavow regulation, but says DeSantis as governor would limit rules to those that "protect the health, safety and welfare of Floridians."
That does include environmental protection, the plan stressed.
DeSantis, a self-described "Teddy Roosevelt Republican," said there could even be job growth spurred by environmental protection.
"Florida's environment is the backbone of our economy," the plan says. "Our environment and our economic success are intertwined."
Enriching Higher Education
DeSantis celebrated Florida's university system in his economic plan and promised continued investment, stating the schools serve as "an economic engine for our economy."
The plan does not explain how increased spending will be paid for amid heavy cuts in taxes and fees, except for DeSantis' intention to demand greater investment in Florida higher education by the federal government.
The Republican said his tight relationship with President Donald Trump, who gets widely credited with DeSantis' Republican primary victory over long-time frontrunner Adam Putnam, will lead to Florida winning a greater share of research grants.
"Florida is still a donor state and more of those federal tax dollars must come here to fund world-class research," the financial plan states.
That will create high-paying jobs and set Florida apart as a leader in curing disease, evolving agricultural technology and inspiring breakthroughs in engineering.
He also said Florida's state colleges can solve workforce problems. DeSantis said his administration would encourage schools to identify skills gaps and future needs and to be "ground zero for training our workforce of tomorrow."