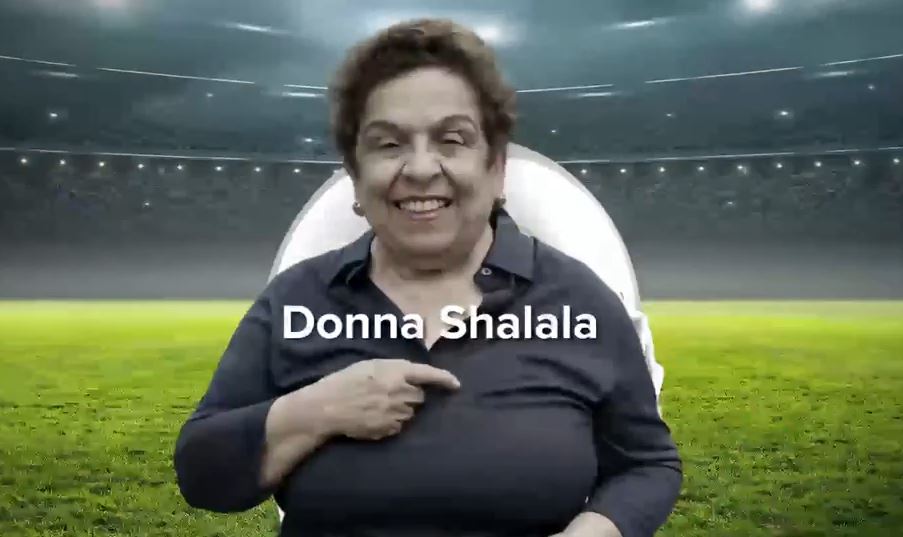 A new digital ad from American Opportunity PAC argues Donna Shalala, the Democratic candidate for Florida's 27th Congressional District, "wrecked" the football program during her tenure as president of the University of Miami.
That PAC is supporting Shalala's opponent in the race, Republican nominee Maria Elvira Salazar.
"In 2002, the Hurricanes were the pride of Miami," the ad's narrator begins.
"Then Donna Shalala came to town. Shalala took $50,000 from ponzi schemer Nevin Shapiro and ruined UM football. Sanctions and shame followed. Donna Shalala would be a disaster in Washington."
The ad is referencing a photo of Shalala accepting that check from Shapiro at a fundraising event. Shapiro's involvement as a UM booster led to widespread sanctions of the football and basketball programs.
That's after Shapiro was found to have provided impermissible benefits to athletes at the university for years.
"Shalala's reckless decision to accept dirty money and her poor oversight as UM president ruined the Miami Hurricanes Football program for over a decade," said American Opportunity PAC Executive Director Christian Cámara.
"We cannot trust someone with her poor judgment in Congress."
In comments to POLITICO, Cámara also criticized Shalala's decision to move the team from the storied Orange Bowl into what is now known as Hard Rock stadium.
"A lot of South Floridians are emotionally attached to the Orange Bowl. It was part of our history. And what Donna did broke their hearts."
Mike Hernandez, a spokesperson for the Shalala campaign, took issue with that characterization.
"Republicans never allow facts to get in the way of a false narrative," Hernandez said.
"The city of Miami forced the University of Miami football program out of its lease at the Orange Bowl, not President Shalala."
But, as POLITICO Florida's Marc Caputo notes, Shalala decided not to renew the team's lease as conditions at the Orange Bowl worsened. The city offered more than $200 million in renovations to the stadium to keep the team there, but UM rejected the deal.
"The city of Miami made an extraordinary effort to identify funds and design a renovation," Shalala was quoted as saying at the time.
"But in the end, it wasn't enough."