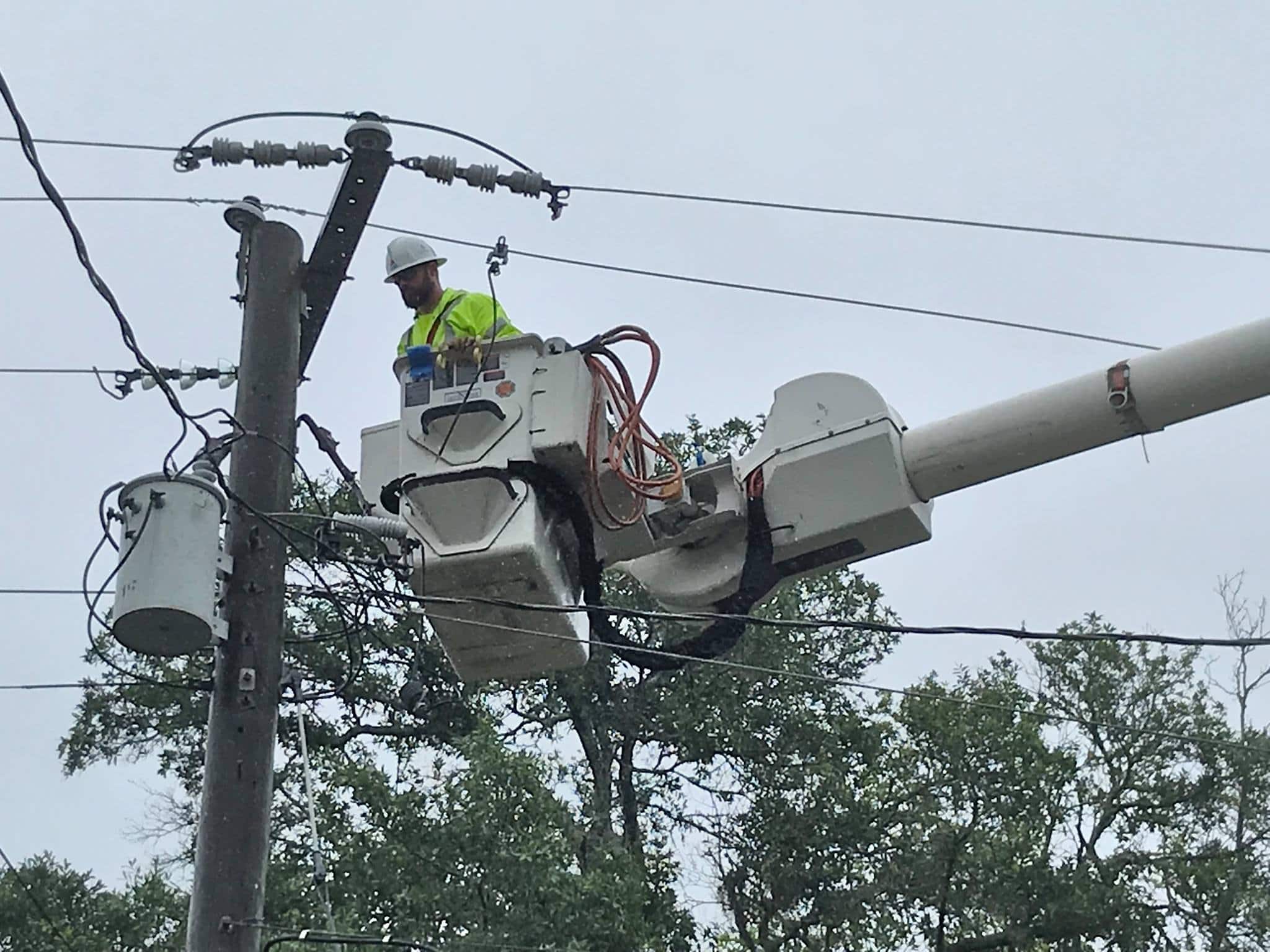 Gulf Power Co.'s annual Economic Symposium is off pending further notice, as the utility company began bracing for Hurricane Michael and urging its customers to do the same.
"Right now, all of our focus must be on this storm," company spokesman Gordon Paulus said Monday in a written statement. "Postponing the symposium is the right thing to do for our customers and the safety of our attendees."
The symposium was to have run from Thursday through Friday — and Michael's expected to make landfall between Pensacola and Apalachicola as a Category 2 or 3 huricane Wednesday afternoon.
Nearly 1,200 Gulf Power employees and 330 contractors were bracing to restore power following the inevitable outrages. The company has lined up another 1,350 crew member from sister utilities.
"Customers should prepare for the possibility of losing power for an extended period when tropical storm to hurricane force winds and storm surge or flooding occurs," said Paulus said.
"We have our storm plans in place and are ready for any scenario."
The company quickly restored power following Tropical Storm Gordon in September, but Michael promises a bigger blow, Paulus said.
In advance of the storm, Gulf Power suggested cranking down the A/C — the cool will linger for a couple of days if you keep the doors and windows shut. Charge your phones and other electronic devices. Keep freezer doors sealed. Turn off major appliances if the power goes out, to avoid damage from a power surge when it comes back.
Additional tips here. Video explainer about the power restoration process here.
Monitor updates on Gulf Power's Facebook page. You can receive free alerts by texting REG to MyGulf (694853), or visit the Preference Center in the My Account area of MyGulfPower.com to choose between texts alerts, emails or phone calls with outage updates.