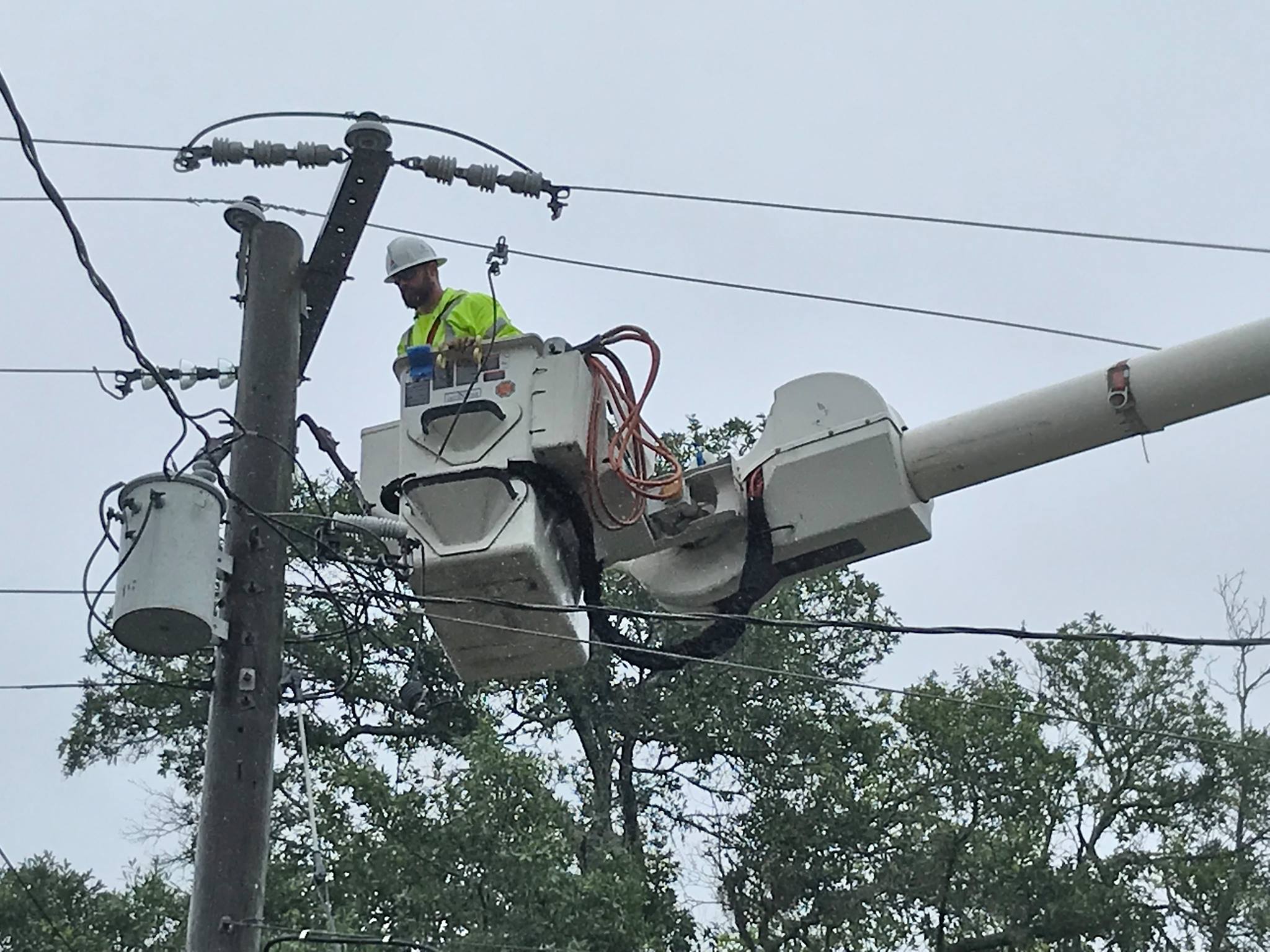 Hurricane Michael is expected to make landfall in Northwest Florida Wednesday as a category 2 or category 3 hurricane. If the current track holds, Gulf Power said its prepped for a speedy recovery.
If the wind, rain and tidal surges brought about by the storm lead to major outages for the North Florida utility's customers, Gulf Power has 1,200 employees and 330 contractors standing at the ready and prepared to shift to storm duty rolls after the worst is over.
That platoon of power pros will have plenty of backup, too. The company said it has already secured "more than 1,350 outside resources" to help with power restoration efforts and it will be able to lasso in more help if needed.
If Hurricane Michael hits Gulf Power territory this week, it'll be the company's third test of the 2018 hurricane season. Pensacola got hit by subtropical storm Alberto back in May. Last month, Tropical Storm Gordon hit the region and Gulf Power was able to get its customers back on the grid tout suite.
"Our crews were able to restore 26,000 customers from Tropical Storm Gordon within a day in a half," Gulf Power spox Gordon Paulus. "We train year-round for these types of scenarios. That training and developing of skills has really paid off in helping us quickly and safely get our customers' power back on."
Even though Gulf Power is prepared for what Hurricane Michael could bring to the Panhandle and Big Bend regions, the company urged its customers to make sure they make the proper preparations to ride out the storm. Especially since Michael is expected to pack quite a bit more punch than Alberto or Gordon.
"Customers should prepare for the possibility of losing power for an extended period when tropical storm to hurricane force winds and storm surge or flooding occurs," Paulus said. "We have our storm plans in place and are ready for any scenario."
The Florida Division of Emergency Management has evacuation and shelter information, as well guides and resources to help outline a family plan for natural disasters and a checklist that Floridians should go over ahead of any storm. Gulf Power adds that customers should crank down their A/C so cool air can last longer during an outage; charge their devices; keep freezer doors sealed; and turn off major appliances to avoid damage from a power surge when service comes back online.
Because of the storm, Gulf Power also announced that it was postponing its annual Economic Symposium, which was scheduled to be held Oct. 10 and 11 in Destin. The symposium will be rescheduled at a later date.