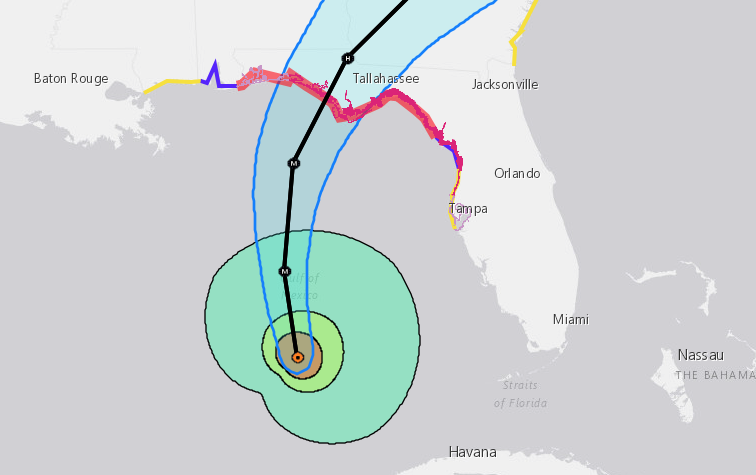 Hurricane Michael's impending arrival has prompted a warning from the business community for homeowners to be wary before signing any assignment of benefits agreements with repair contractors.
Meanwhile, Florida Chief Financial Officer Jimmy Patronis activated his Disaster Fraud Action Strike Team to "get ahead of" and post-storm fraud. He also activated seven out of eight of the state's firefighting and search and rescue teams as Michael approached landfall.
Patronis serves as state fire marshal.
The Consumer Protection Coalition, comprising insurers and other business interests organized by the Florida Chamber of Commerce, directed home and auto policy holders to its website to view ads warning against AOB agreements.
These are contracts whereby a policyholder assigns the right to enforce a policy to a contractor before beginning repairs. Critics, including the coalition, argue that unscrupulous contractors can inflate restoration costs, forcing litigation with insurance companies that drive up insurance premiums.
"As we saw last year following Hurricane Irma, consumers should be on alert for scam artists seeking to profit off people in times of crisis,'' Chamber president and CEO Mark Wilson said.
"Residents whose homes or vehicles are damaged during Hurricane Michael should review carefully all documents they are asked to sign and not feel pressured to sign an assignment of benefits contract.''
He suggested policyholders call their agents or insurance company first to report any losses; hire only licensed, reputable companies; and shun strangers who call or knock on your door seeking to do inspections or seek personal information.
Make sure you know what you're signing, and who would be responsible for paying the vendor — you or your insurance company.
Finally, you can call the Florida Department of Financial Services consumer hotline at 1-877-693-5236 if you suspect skullduggery.
Patronis said operators at that number also can assist consumers in filing insurance claims.