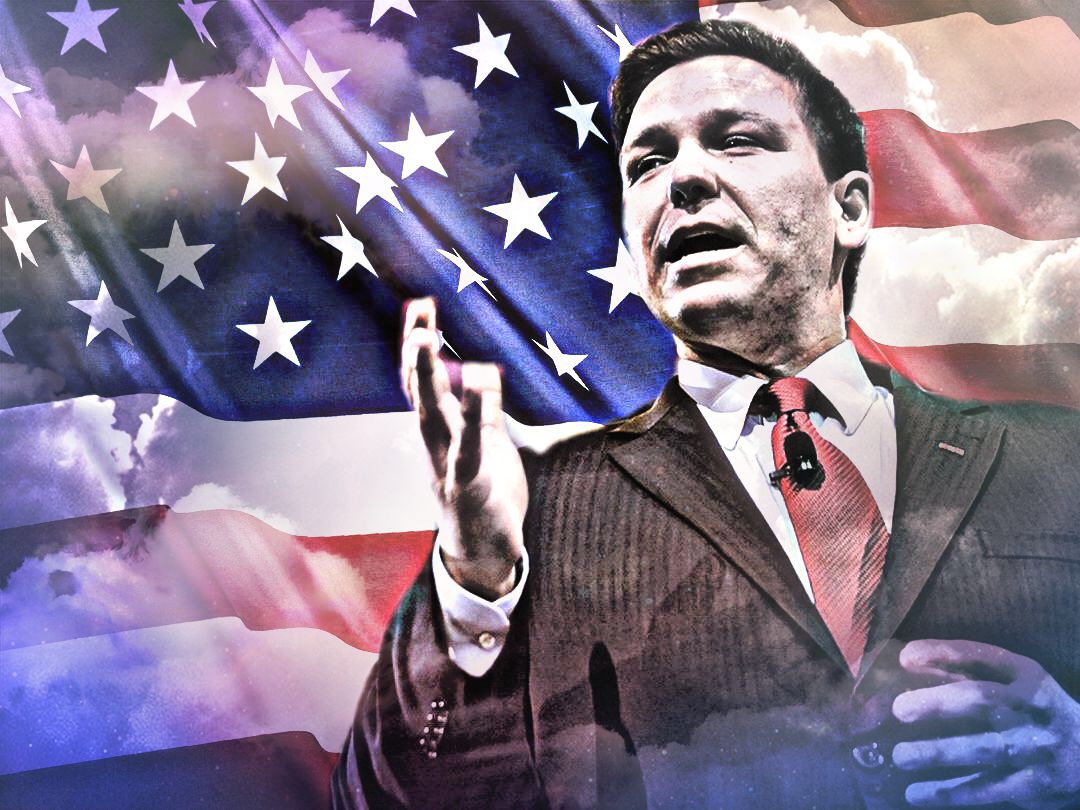 With four weeks before the primary, Republican gubernatorial nominee Ron DeSantis brought on yet another seasoned hand for his campaign's stretch run.
Florida Politics learned Monday evening that operative Tim Baker joined the campaign last week in a senior leadership role, offering strategic and political guidance.
Baker, one of a series of recent staff moves in DeSantis World that included bringing on campaign manager Susie Wiles and communications specialist Sarah Bascom, asserted that the campaign is "starting to hit stride" and "we are all working like crazy."
Baker, an operative in his mid-30s with a Florida State law degree, is making a full-circle move with this latest gig: in 2012, not too long after joining the Data Targeting shop, Baker was a part of DeSantis' first successful run for Congress.
At that point, DeSantis was a political neophyte, learning the mechanics of a campaign. And Baker was one of many steadying hands.
"We advise Ron on steps his campaign should take. We have expertise running congressional elections, and doing it successfully," Baker said. "If that makes us insiders, I guess we will wear that label." Baker told the Florida Times-Union.
Soon enough, Baker was acknowledged as a rising star in Florida politics as one of the top oppo researchers in the game.
In quotes, however, he was less interested in self-promotion and more in extolling his bond with his clients.
"I learned in the Marine Corps to never never never give up… loyalty is key," Baker said in 2013.
Baker and frequent collaborator Brian Hughes turned their attention to the 2015 municipal elections in Jacksonville, a watershed campaign in which former Republican Party of Florida chair Lenny Curry defeated Mayor Alvin Brown.
This was notable for many reasons; among them, Brown, even after a rough and tumble campaign, still had approval over 50 percent even in defeat.
Baker's polling was key to that race, observed current DeSantis campaign manager Susie Wiles.
"He is so precise," Wiles told the Jacksonville Daily Record.
Beyond being precise, Baker also knew how to keep his own counsel, Wiles observed regarding a pension reform referendum campaign she chaired and Baker polled for.
"The last time I checked, I was co-chair of the pension campaign (Yes for Jacksonville)," Wiles said. "At no time did he (Baker) ever share data with me."
The strategy for that pension campaign is one that may prove useful to remember as DeSantis attempts to flip a poll trend that has shown Gillum up (sometimes outside the margin of error).
Key was a Bakerian deep-dive data operation, with specific appeals made to medium-propensity voters, to female homeowners between the ages of 35 and 46, and to other blocs of voters, where support could be firmed up and maximized.
One can already see evidence of such appeals in the DeSantis campaign, which smartly and in a timely fashion went up on TV last week to pillory Tallahassee Mayor Andrew Gillum for botched storm response after 2016's Hurricane Hermine.
Such ads can be seen as part of a larger strategy to define Gillum in the "traditional major party candidate" way. Baker notes that Gillum emerged unscathed from an oppo-free Democratic primary, while DeSantis was "pounded in the primary," as support from President Donald Trump drove a narrative that went well beyond Florida borders.
The choice, Baker believes, will come down to one of "leadership" (DeSantis) versus a "feel-good choice without substance."
Baker believes DeSantis will find a way to win.
"He has always overcome long political odds," Baker noted, remembering that first race, when DeSantis was outraised against a field of sitting officials, but still "stomped the field."
"His work ethic is unmatched," said Baker, who himself is known for an ambitious portfolio of candidates and causes that has made him an increasingly valuable commodity throughout the country.