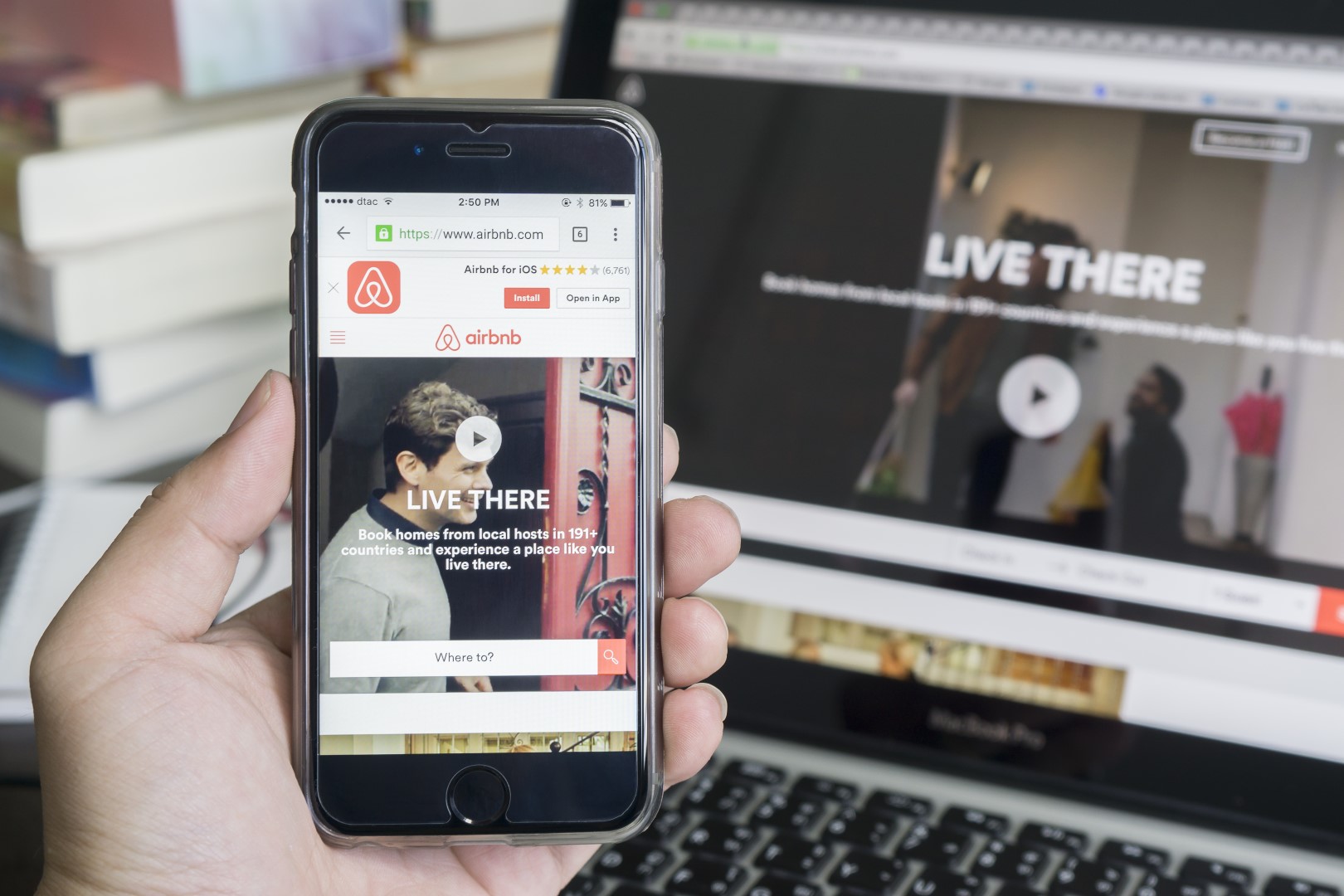 Short-term lodging service Airbnb and some of its hosts are offering free places to stay for displaced neighbors and relief workers deployed to help with storm recovery before, during and after Hurricane Michael.
The program runs through October 29.
More than 170 property owners are participating in the Open Homes Program as Hurricane Michael barrels toward the Florida Panhandle. Participating areas include parts of Florida, Georgia, and Alabama.
Qualifying users can register for a free stay on Airbnb's website.
The Open Homes Program boundaries extend from Valdosta northeast to Savannah, south to Melbourne, Florida, and then continues west to Tampa and north again to Valdosta. Another area includes Mobile, Alabama northeast to Atlanta and south to Macon, Georgia.
Cities include Tampa, Jacksonville, Gainesville, Melbourne, Lakeland, Orlando, Ocala, Daytona Beach, St. Augustine, Lake City, Valdosta, Savannah, Atlanta, Macon, Montgomery, and Mobile, among others.
Hurricane Michael is expected to be a catastrophic weather event with extreme winds and high storm surge. The storm strengthened overnight to a Category 4 Hurricane with winds up to 145 mph. The storm could strengthen as it reaches the Panhandle.
Landfall is expected Wednesday afternoon. Hurricane-force winds are expected to extend 45 miles from the storm's eye with Tropical Storm-force winds extending much farther.
Evacuations were issued in 22 of Florida's 67 counties including 140,000 residents in the Panhandle.
Some Tropical Storm-force winds and gusts are expected in parts of the Tampa Bay area as the storm's outer bands reach the region. Tampa Bay could also see storm surge of 2-3 feet causing flooding in low lying areas.
Sandbags were made available throughout the Tampa Bay region on Monday and Tuesday ahead of the storm. Some flooding has already been reported in parts of Pinellas, Hillsborough, and Pasco counties.
Coastal erosion is also expected along Tampa Bay area beaches.
Pinellas and Hillsborough county schools remain open Wednesday, but the districts are monitoring the storm as it passes off the west coast in the Gulf of Mexico.