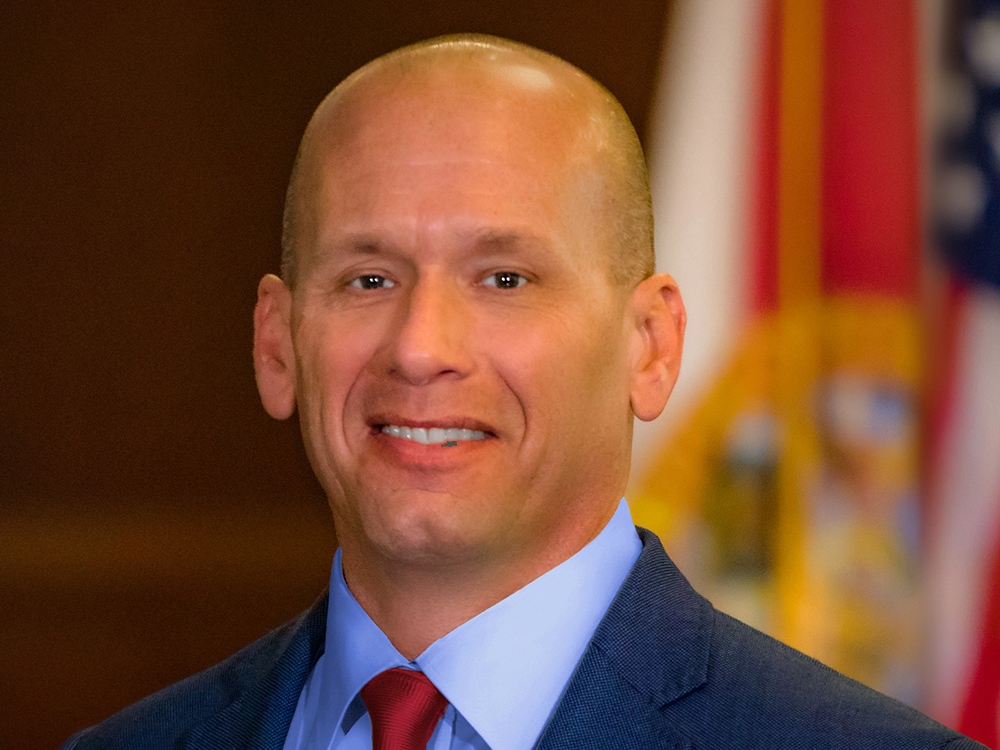 David Robertson, a candidate for a judgeship in Florida's 8th Judicial Circuit Court, temporarily suspended his campaign Wednesday after his Florida Army National Guard unit was activated to assist in hurricane recovery.
"Today, I announce the immediate, temporary suspension of my campaign for Circuit Judge for Florida's 8th Circuit. Hurricane Michael and duty call, and it is all hands on deck" he said in a press release.
The Category 4 hurricane now has maximum sustained winds of 155 mph according to the National Hurricane Center. Those winds are expected to start affecting the Florida Panhandle about 2 p.m. Wednesday. In preparation for Hurricane Michael's landfall, Gov. Rick Scott activated 3,500 members of the Florida National Guard.
"The timing is less than ideal for any campaign, but when duty calls, you answer. This is the routine sacrifice soldiers make. I ask that you keep Floridians in the path of Michael and recovery personnel in your thoughts and prayers," Robertson said.
"I have committed to attend many events over the closing weeks of the campaign, and unfortunately I will not have time to call and cancel. I trust event organizers will understand," he concluded.
Earlier Wednesday, Scott said that it's time for those living in coastal communities to "hunker down" if they have not already evacuated the area.
Robertson works as chief counsel for the Florida Department of Transportation Lake City district. He faces Gloria Walker, the director of litigation for Three Rivers Services, in the judicial election.