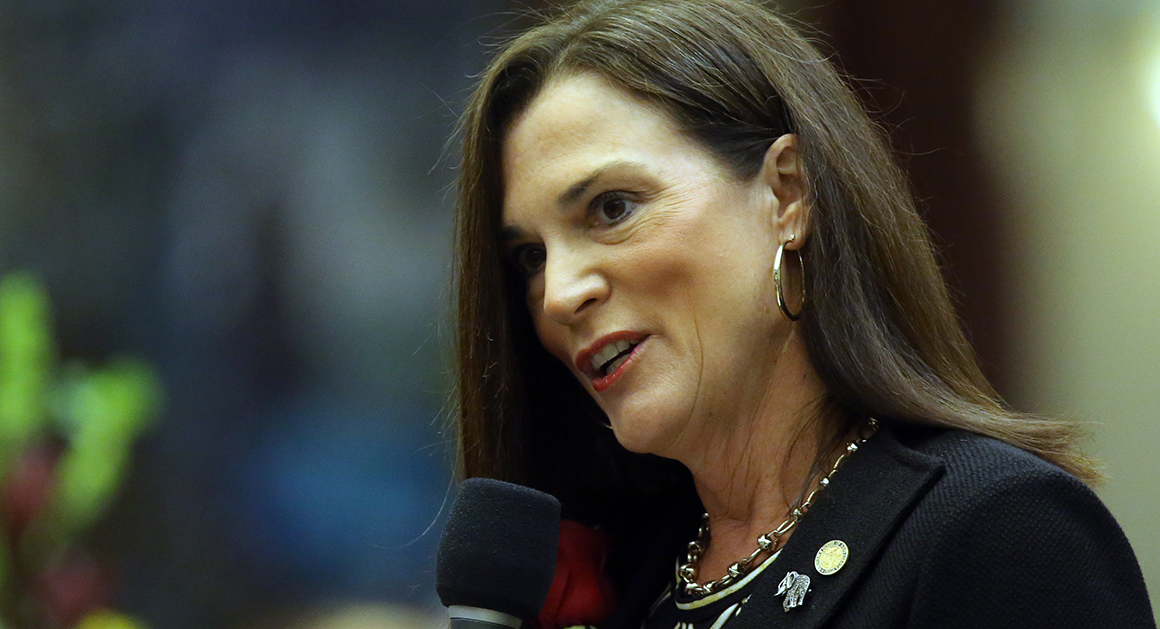 A Tampa lawyer filed a complaint with the Florida Commission on Ethics against Florida State Sen. Dana Young alleging she violated state law and Senate rules by supporting legislation that benefits her financially.
Milton Toro Marquez, a lawyer with Acevedo Law Firm in Tampa, alleges Young's support for three bills deregulating the craft beer industry directly benefited the private equity firm her husband runs.
Young, a Republican, is seeking re-election to the Senate against Florida House Minority Leader Janet Cruz.
In his complaint dated September 29, Marquez references a Tampa Bay Times article from Sept. 21 raising the specter that the Young couple's net worth may have drastically increased in part because of her advocacy for the craft beer industry.
"This article raises disturbing allegations regarding Sen. Dana Young and her votes for, and sponsorship of, legislation that could personally benefit her husband's private equity firm, Mangrove Equity Partners, LP," Marquez writes in the complaint.
That equity firm acquired in 2016 Washington-based Meheen Manufacturing, which subsequently merged with Wild Goose Canning. Both companies make craft beer bottling and canning equipment.
At issue are three bills Young either supported or sponsored in the 2017 and 2018 legislative sessions.
This year, Young sponsored Senate Bill 1020 that would expressly allow of-age consumers to order alcoholic beverages for home delivery, including craft beer.
The House version of that bill, House Bill 667, was approved and signed into law by Florida Gov. Rick Scott.
That bill in and of itself might not have directly benefited Young's husband's equity firm. Companies like Drizzly and Shipt were already providing mobile app-based alcohol home delivery service. Instead it clarified in Florida law that the practice was legal because Florida law previously did not address internet-based delivery service.
However, two other bills further support Marquez's claim.
Young also sponsored Senate Bill 554 in 2017 that would have allowed craft breweries to move their products to unaffiliated breweries, restaurants, and retail locations without going through the typical distribution process. The bill died, but it would have made it easier and cheaper for craft breweries to sell products in other locations besides in-house tasting rooms.
Young sponsored another bill that same year, Senate Bill 166, allowing craft breweries to sell six-packs of its products in its tasting rooms. The House version of that bill was later approved and signed by the Governor.
Marquez notes in his complaint that since being elected to the Florida House in 2010, Young's net worth increased from just over $452,000 to more than $4.6 million. The Tampa Bay Times article on the issue lists similar figures, but says her net worth in 2010 was $667,000. It also notes that her net worth increased from $2 million in May of 2013.
Marquez claims the increase in wealth stems largely from Young's husband's business and joint investments. He says Young's support for these bills violates Florida Statutes Chapter 112.311. That statute bars lawmakers from having "any interest, financial or otherwise, direct or indirect … which is in substantial conflict with the proper discharge of his or her duties in the public interest."
Marquez also sites Senate rules that state "a Senator may not vote on any matter that the Senator knows would inure to the special private gain or loss of the Senator. The Senator must disclose the nature of the interest in the matter from which the Senator is required to abstain," and further claims that at no time did Young disclose her conflicts.
The complaint calls for an immediate investigation.
Young patently disagrees the measures constitute a conflict. She acknowledges her husband is affiliated with those companies, which are based in Colorado, but to say the legislation helps him profit is a stretch, at best.
"This complaint is complete and total nonsense," said Sara Bascom, spokesperson for Young's campaign. "This is an attack on Senator Young's family and a shameful attempt to try to drag Dana Young's family into Janet Cruz's dirty campaign."
Further, Young's campaign claims the complaint is a retaliatory attempt to take attention away from another ethics complaint filed against Cruz. That complaint alleges Cruz failed to disclose her rental property as a liability on her financial disclosure form. Cruz rents a home in the Florida House District 62 she currently represents for $1,150 a month. Elected officials are supposed to disclose liabilities in excess of $1,000.
A Hillsborough County resident filed the complaint after a Florida Politics report in which Cruz provided bank statements showing she paid rent at that home. The story centered on questions about whether or not Cruz actually lived there or in another home owned by her husband outside the district.
Ethics complaints filed with the state, if taken up, are arduous and often don't have resolution until after an elected official leaves office or is elected. Even in cases where an elected official is found in violation of a rule, that person might only be fined for the indiscretion.
Cruz's campaign declined to comment on the ethics violation levied against Young.