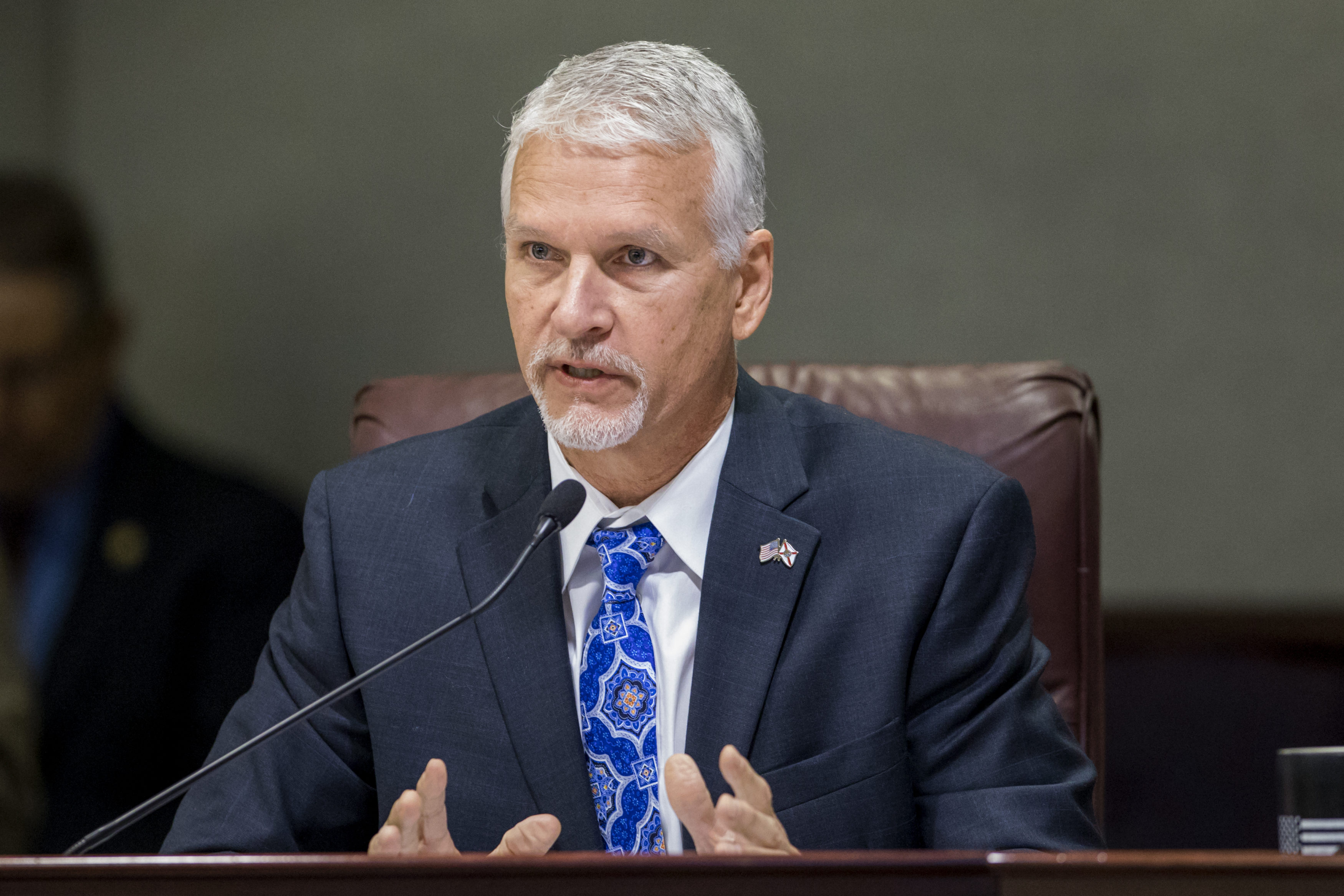 Three weeks out from Election Day, incumbent Republican Sen. Keith Perry has a double-digit lead over Democratic challenger Kayser Enneking in the race for Gainesville-based Senate District 8.
A St. Pete Polls survey, commissioned by Florida Politics, found Perry leading Enneking 49-39 percent with 6 percent of voters opting for unaffiliated candidate Charles Goston and the balance still unsure of which candidate they'll vote for in the general election.
Similar to the prior measure from the same pollster, Perry's lead stems from his strong support among the Republican base compared to Enneking's weaker support among SD 8 Democrats: Perry holds an 83-10 percent lead among GOP voters, while Enneking holds a 67-17 percent lead among registered Dems.
Part of the weak showing for Enneking, a Gainesville physician, is due to Goston, a former Gainesville City Commissioner, siphoning away 7 percent of Democratic voters. Goston also takes a 4 percent share among Republicans.
When it comes to no- and third-party voters, who make up 23 percent of the electorate, Perry leads Enneking 53-35 percent while Goston is the pick for 6 percent of those polled with the remainder unsure.
The crosstabs show Perry with a 20-point lead among white voters, who account for nearly three quarters of SD 8's population according to U.S. Census data. Black voters prefer Enneking by a 57-12 percent margin. Goston, who is black, posted his best results among black voters, earning a 15 percent share.
Perry, a roofer by trade, holds a majority among men, 53-38 percent, and a plurality among women, 45-41 percent. He was also the pick for more than half of voters under 50 years old and carried Baby Boomers 48-43 percent and the 70-and-up bracket 46-39 percent.
St. Pete Polls took responses from 936 registered voters who said they planned to vote in the general election, and more than one in six said they had already cast their ballot. Among that comparatively small sample size, Perry held a 53-35 percent lead over Enneking. Those yet to vote lean toward the incumbent 47-41 percent.
SD 8 is one of a handful of districts that became more favorable to Democrats after the Senate map was redrawn ahead of the 2016 elections. About 55 percent of the district's population lives in Alachua County, while 30 percent live in northern Marion County and the remaining 15 percent live in Putnam County.
Democrats hold an 8-point voter registration advantage over Republicans in the redrawn district. The district has a large population of young voters thanks to it being home to the University of Florida, though that slice of the population typically turns out in low numbers.
Data from the Alachua County Supervisor of Elections shows only about 300 votes were cast at the on-campus J. Wayne Reitz Union during the 2018 primary election.
Two years ago, Perry scored a comfortable victory over Rod Smith, a former state Senator and former Florida Democratic Party Chair. The district also voted in favor of President Donald Trump by two tenths of a percentage point — the slimmest margin among Florida's 40 state Senate districts.
The St. Pete Polls survey was conducted Oct. 13-14 and has a margin of error of plus or minus 3.2 percentage points at a 95 percent confidence level.