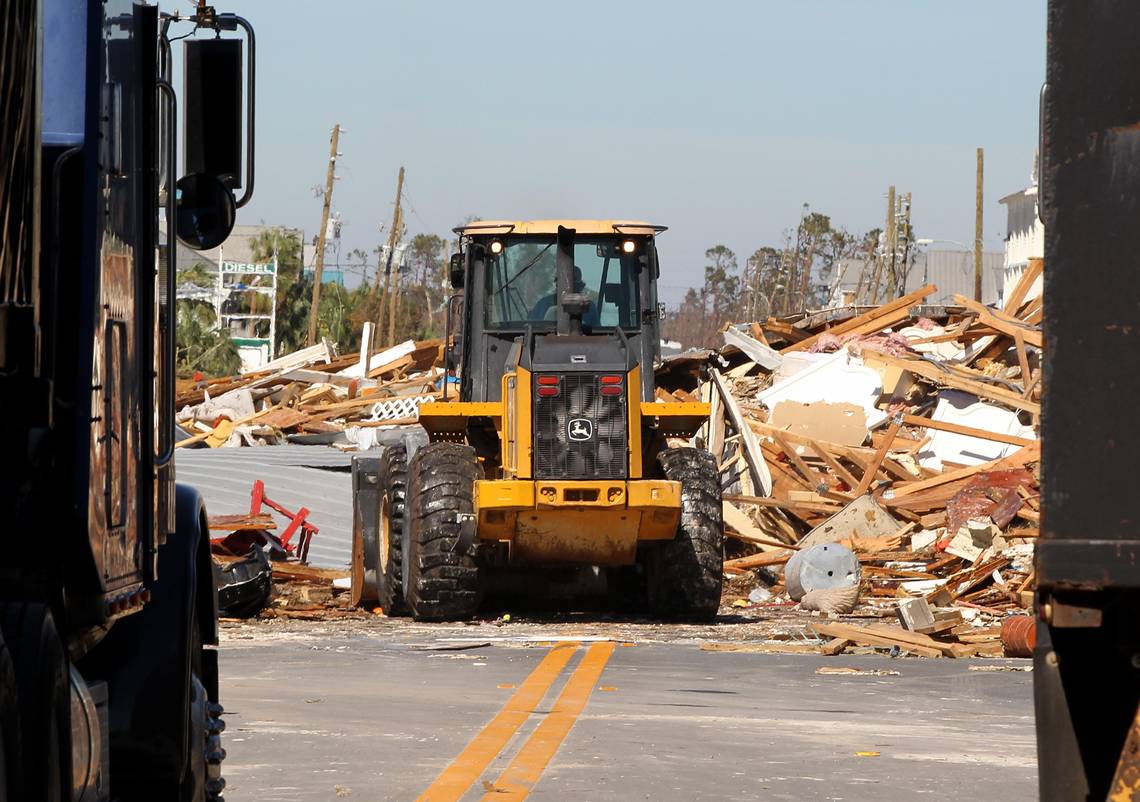 An "extremely preliminary" report from the Office of Insurance Regulation shows that roughly 38,000 Hurricane Michael-related claims have come into Florida carriers thus far, and that paid losses have reached $5.7 million.
"These numbers are extremely preliminary and will continue to rise in the days and weeks to come," office spokesman Jon Moore said via email.
The office has ordered property insurers to submit claims data on a daily basis until further notice.
"Through Hermine, Matthew and Irma, Florida's industry has indicated an ability to respond to these types of events, and we expect the response to Hurricane Michael from the industry will be strong," Insurance Commissioner David Altmaier said in a prepared statement.
"My office will continue working to ensure every possible step that can be taken to assist those impacted by Hurricane Michael will be executed as soon as possible."
Those efforts began well in advance of the storm, when Chief Financial Officer Jimmy Patronis, whose Department of Financial Services contains the insurance office, conferred by conference call with insurers likely to be affected.
The officials wanted to make sure carriers had resources in place to service claims, and to assess damage and pay quickly. The carriers are to report problems doing that as soon as possible, and report claims data to the insurance office.
Additionally, Gov. Rick Scott has invoked emergency authority to give policyholders — many still unable to return to their property, or to access records from the wreckage, 90 days to update carriers on their situations.
The same order bars insurance companies from canceling or non-renewing residential policies subject to Michael claims for at least 90 days, and freezes rate increases for the same period.
"OIR's Incident Management Team remains fully activated and will have representatives at the State Emergency Operations Center in Tallahassee," Moore said.
"OIR team members will be actively working throughout the recovery phase with consumer advocates, industry stakeholders and entities licensed under OIR's regulatory authority."
Note: This story has been updated to reflect fresh numbers from the insurance office.