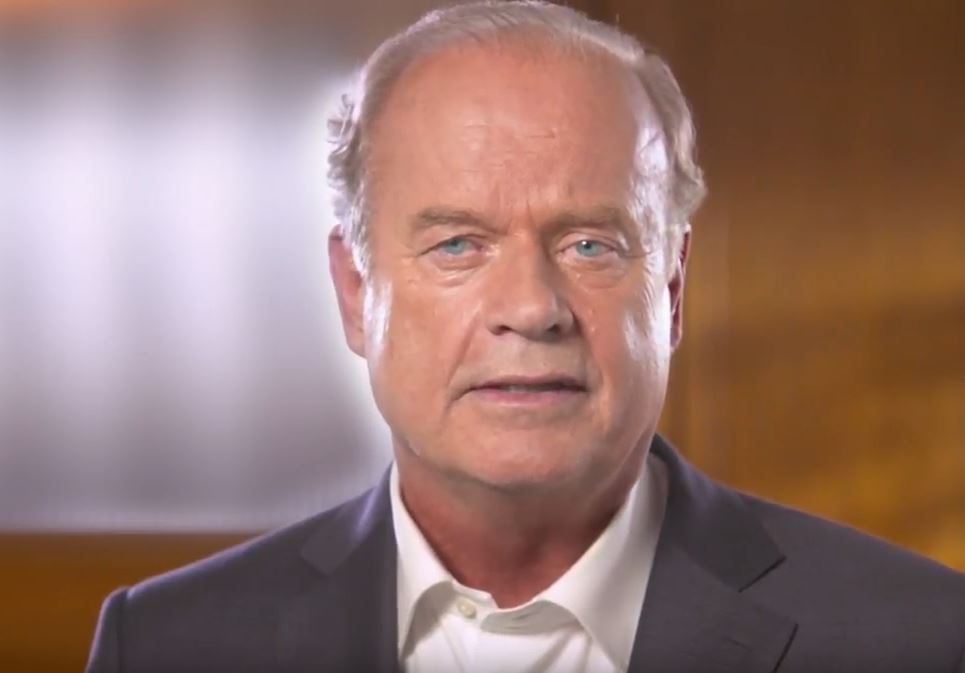 Emmy Award-winning actor Kelsey Grammer is starring in a new spot advocating for passage of Amendment 6, which supporters say would grant increased rights to victims of crime.
Grammer himself has felt the effects of violent crime on numerous occasions throughout his life. He uses the 30-second ad, which was launched by Marsy's Law for Florida, to talk about those tragedies.
"My dad was gunned down at his home at the age of 38," Grammer begins.
"Six years later, my sister Karen was brutally raped and murdered. She was 18. When my father's killer was released, I found out through the National Enquirer. It seemed like a cruel joke.
"In my sister's case, I have been allowed a voice in the parole hearings of her killers, but that's not always true in Florida. Amendment 6 gives crime victims and their families a voice in the process and the equal rights they deserve. Please vote 'Yes' on Amendment 6."
Advocates say the bill was modeled after Marsy's Law, which was enacted in California back in 2008. Among the purported benefits of passage would be increased participation for victims in case proceedings, prevention of disclosure of victims' information, and other protections.
Greg Ungru, state director of Marsy's Law for Florida, says Grammer's past tells the tale of why Amendment 6 is needed.
"Kelsey Grammer's story is far too familiar for many Floridians," Ungru said.
"Without clear, enforceable protections in the state constitution, Florida crime victims and their family members often find their rights considered sub-par to those of the accused, which is unfair and unjust."
But critics argue victims are already protected under Florida law and worry the Amendment could supersede the constitutional rights of defendants.
Ungru dismisses those concerns.
"A person accused or convicted of a crime should always be entitled to his or her constitutional rights, but crime victims deserve the same consideration,' Ungru argued.
"Amendment 6 balances the scales of justice while preserving due process, and we are incredibly grateful for Kelsey Grammer's steadfast support and dedication to this cause. We hope all Floridians will stand up for crime victims and vote yes on Amendment 6."
As with all constitutional amendments in Florida, 60 percent of voters must approve the measure in November in order to pass.