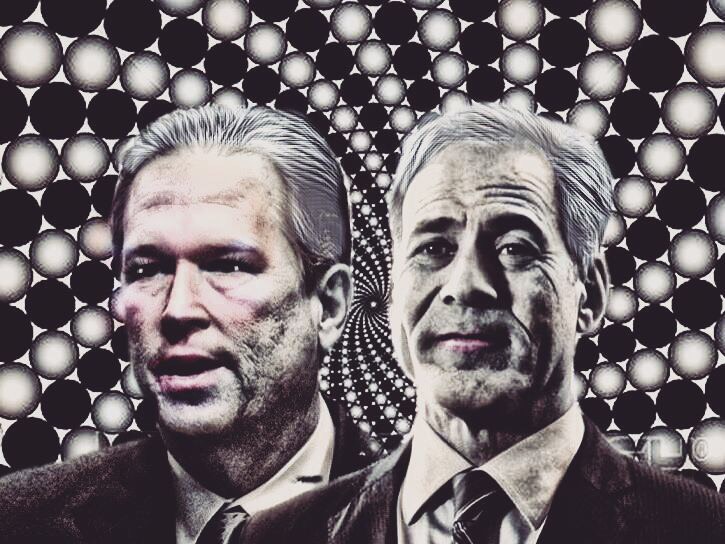 The Democratic Congressional Campaign Committee just cancelled extensive TV ad buys in the Sarasota market, seemingly abandoning David Shapiro's effort to unseat Republican incumbent U.S. Rep. Vern Buchanan.
"The DCCC decision to pull the plug on financial aid for David Shapiro confirms what independent polls have shown over the past two weeks—Vern Buchanan is going to win re-election," said Max Goodman, Buchanan's campaign manager.
Of course, the news comes the same day Shapiro told the Herald-Tribune that he's enjoyed a successful fundraising quarter raking in $873,883 while chipping in $150,000 of his own coin. That means he added more than $1 million to his account in a time Buchanan says he raised $500,000 (with Democrats noting half of that came from his own pocket).
New Shapiro spokeswoman Lauren French insisted the strong quarter should be the news of the day.
It's a race, folks. @Shapiro4FL16 raising DOUBLE what Vern Buchanan is bringing in. $1 million this quarter. Maybe Republicans should have saved some of that @VernsYacht money? https://t.co/3GZydVEypz

— Lauren French (@laurennfrench) October 15, 2018
But whatever fight Shapiro has in him to flip Florida's 16th Congressional District likely will be fought without the help of national Democrats.
With the clocking winding down, the DCCC yanked $99,950 worth of ad buys from Sarasota-based WWSB ABC-7 alone.
The Twitter account Medium Buying noted the sudden move, and a review of Federal Communications Commission filings confirmed it.
DCCC has canceled TV ad schedules that had been booked in the Tampa-St. Petersburg (Sarasota), Fla. DMA for 10/30-11/6

— Medium Buying (@MediumBuying) October 15, 2018
The competing campaigns offer different reads on the significance of this exodus. French noted the DCCC invested more than $500,000 into the race, and still has $114,000 in buys planned in the next two weeks (before the canceled buy).
"This is textbook political spin from the Buchanan camp to hide the fact that they had an embarrassingly low third-quarter fundraising haul," French said.
But Goodman said this move means the more than $500,000 in planned spending by the DCCC in essence just evaporated. That number seems to include Tampa market cancellations, where multiple races at some point were targeted by the DCCC.
And DCCC officials say Goodman is not being honest and is conflating the ongoing hybrid spending with the campaign, which is continuing, with hard ad buys. They say they haven't given up on Shapiro.
"Investments change on a weekly basis and we're not going to reveal our playbook," said Cole Leiter, DCCC Southern spokesman, "but David Shapiro out-raised Buchanan 2-to-1 and has put himself in a strong position to win this race."
The decision by national Democrats to move on follows a spate of bad polling for Shapiro, including a St. Pete Polls survey released Oct. 2 that found Buchanan with a 50-43 lead.
A Pubic Opinion Strategies poll, meanwhile, puts the race at Buchanan 52, Shapiro 42. And a University of North Florida poll has Buchanan up 49-40.
Political forecasting site FiveThirtyEight, meanwhile, now gives Buchanan a 6 out of 7 shot at re-election
Perhaps more important than the seven-percentage-point spread between the candidates, that put the incumbent above 50 percent, which if accurate means Shapiro could win all undecided voters over and still lose.
Moving forward, Shapiro won't be completely alone in his fight. Floridians for a Fair Shake just this weekend held a rally in Bradenton hitting the incumbent on health care issues, flying a "Where's Vern" banner over Coquina Beach by plane and having the colorful Captain character continue to ding Buchanan for buying a yacht after voting for a hefty tax cut package.
But Buchanan may be relaxing on the deck of that boat, basking in news the airwaves won't have an extra half million in ads playing while he seeks re-election.