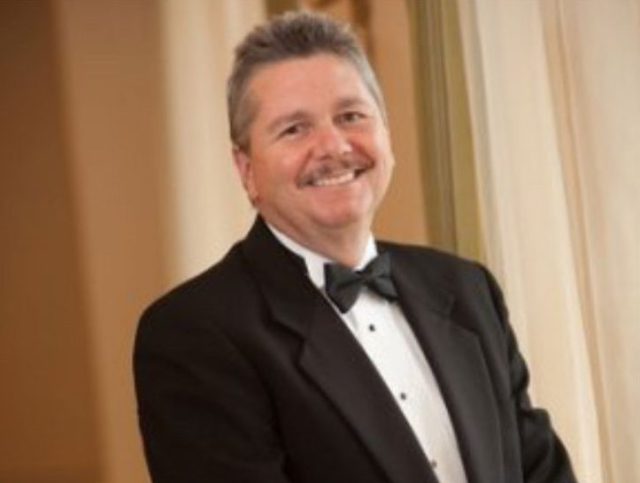 State Rep. Kathleen Peters is endorsing Ray Blacklidge as her successor in House District 69, Blacklidge announced Monday.
Peters and Blacklidge are both Republicans. Blacklidge is running against Democrat Jennifer Webb for the seat covering west St. Petersburg and parts of mid-west Pinellas County.
Peters is not seeking re-election because she's running for Pinellas County Commission to replace the late John Morroni who lost a long battle with cancer earlier this year.
"Ray Blacklidge is a solid leader I'm proud to endorse," said Peters. "His background in the private sector and strong history of service to our community make him perfectly poised to be an effective voice for Pinellas County in Tallahassee. I am confident that he will serve us well, carry on my political agenda, and I urge all District 69 voters to support him."
Blacklidge is an insurance industry executive and attorney who is running on a conservative platform that aligns with much of what Peters championed in her six years serving in the Florida Legislature.
Peters pushed a pro-business agenda in the house and supported school choice programs in K-12 education — both platforms Blacklidge supports.
However, Peters also brought some bipartisan priorities to the House including her stalwart efforts to increase mental health access to residents. Blacklidge says he supports mental health reform, particularly as it related to school safety.
During a recent campaign forum, Blacklidge said the answer to thwarting rampant school shootings was to increase mental health access, not by increasing gun regulation.
"I'm honored to have Representative Peters's support," Blacklidge said. "She has been an effective legislator for our area, and I look forward to continuing to work with her to provide our communities with effective and responsive representation."
Peters' district is a mostly even split between Democrats and Republicans. Republicans make up 36 percent of the district while Democrats account for 35 percent. Independents and other minor parties account for 29 percent of the district.
The district voted plus-3 for Donald Trump in 2016.
A recent poll has Webb leading Blacklidge by 15 points.