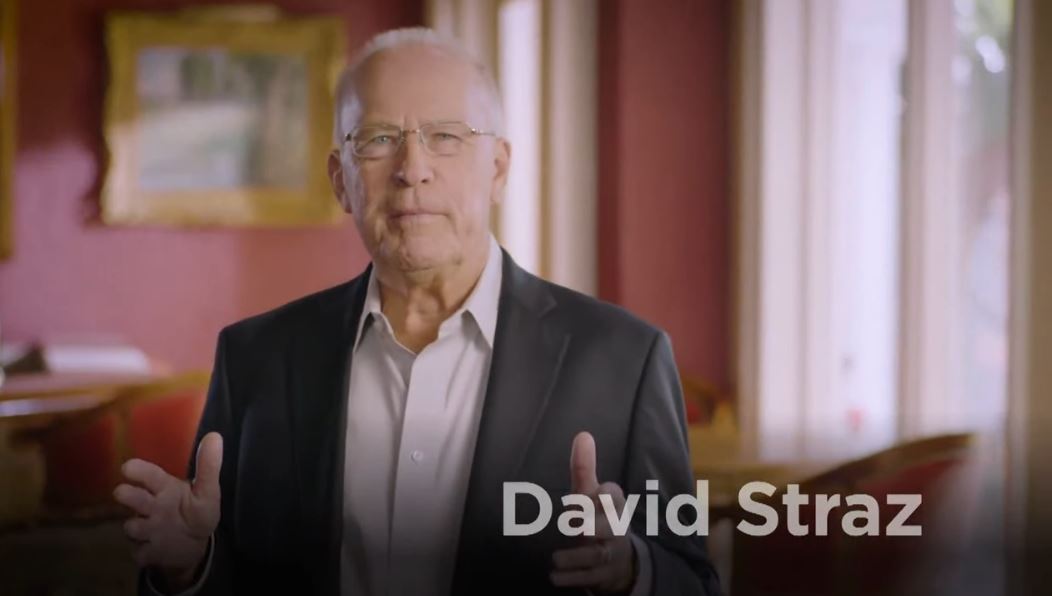 Tampa philanthropist David Straz nabbed four endorsements from a business group and three workers unions, the Tampa Mayoral candidate announced Monday.
The Northwest Florida Chapter of Black Women in Construction, United Food and Commercial Workers 1625, International Union of Operating Engineers Local 487, District 925 and Plumbers and Pipefitters Local Union 123 have all offered their nod to Straz, whose name graces downtown Tampa's performing arts center.
"I've been meeting with groups across the city, and I'm humbled to receive the early endorsements of these organizations," Straz said. "When I meet with these groups, I speak from the heart about my desire to make Tampa a better, stronger place to live, start and run a business and raise a family."
The four groups cited Straz's work ethic and character as two of the defining reasons they chose to back him in the crowded mayor's race.
"David Straz has a commitment to the people of Tampa that is unsurpassed and inspiring. Job creation and growth along with citywide improvements in areas where the residents need it most are a few of the priorities David communicated to us. We feel that David Straz has the experience, work ethic and vision needed to move Tampa forward," said Todd Vega, business manager of Plumbers & Pipefitters Local Union 123.
Straz has poured more than $1.5 million into his own campaign coffers and has spent a decent chunk of that on television ad buys introducing himself to voters as more than just a philanthropist.
The introduction to voters on issues will be a crucial endeavor for Straz who admittedly voted for Donald Trump in 2016.
The city of Tampa has historically favored Democratic mayoral candidates. Straz joined the Democratic Party in late April after announcing he was running to succeed incumbent Mayor Bob Buckhorn. He's also since said he regrets voting for Trump and would not do so again.
Former Hillsborough Democratic Party Executive Director Mark Hanisee is running Straz's campaign. Hanisee left his post with the local party to take the job with Straz.
Though Hanisee is a well known skilled fundraiser — he started with the Hillsborough party to raise funds after being voted out of office in Pinellas County — Straz has said he won't accept contributions more than $500. As of the most recent campaign finance filings, Straz has held true to that promise.
Straz prides himself as a "pull yourself up by the bootstraps" sort of candidate having built his fortune in the banking industry.
"We know David Straz will be a tremendous leader and steward of the working class. We offer our full endorsement and support to David Straz because of his honest character and incredible vision for the City of Tampa," said Jim Junecko, business agent for IUOE Local 487.
At age 75, Straz also lacks the future political ambition other younger candidates in the race might have.
"We were very impressed with David Straz because he loves the City of Tampa and is not using the mayor's office as a steppingstone to higher office," Ed Chambers, president of UFCW Local 1625 said.
Straz will take on former Tampa Chief of Police Jane Castor, Tampa City Council members Harry Cohen and Mike Suarez, former Hillsborough County Commissioner Ed Turanchik, small business coach Topher Morrison and community activist LaVaughn King.