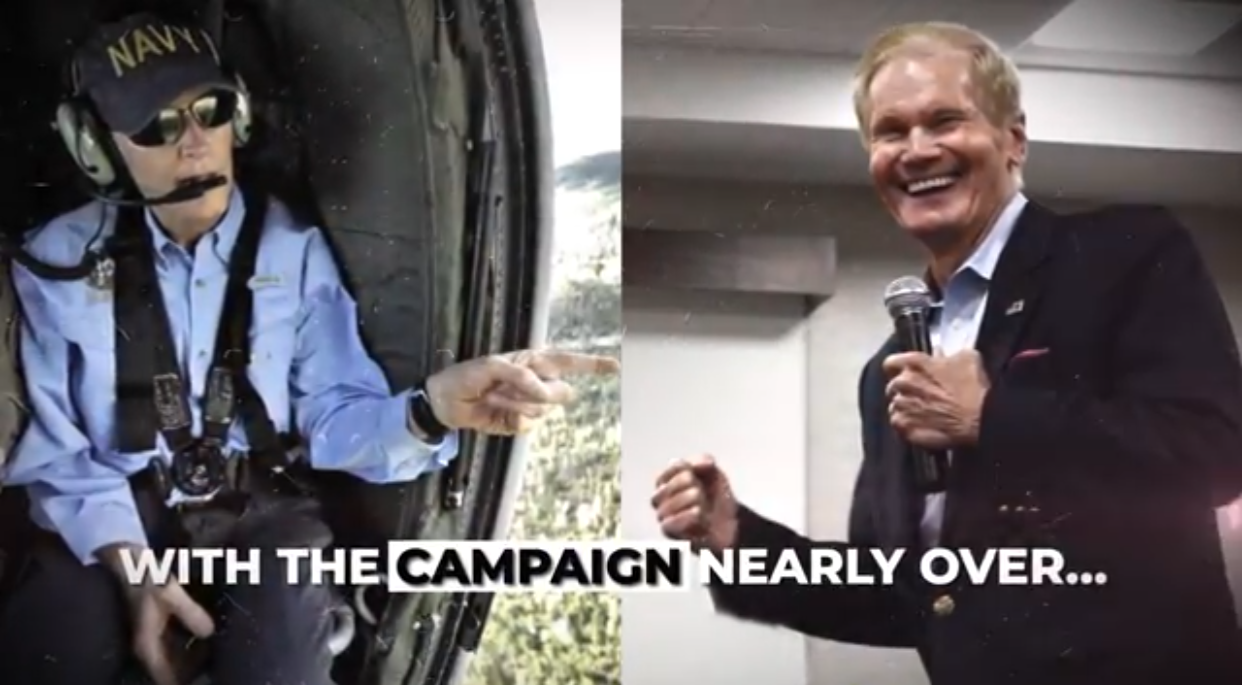 Gov. Rick Scott is dedicated largely to post-Michael recovery these days, and a new ad from his campaign is designed to remind voters of that fact.
"With the campaign nearly over, let's take a behind the scenes peek at both candidates," the narrator observes.
Scott is "leading hurricane recovery, directing relief efforts, and even housing state troopers in his own home."
The aforementioned home is the Governor's Mansion.
"And Sen. Nelson? Running false attack ads mocking Gov. Scott's service in the Navy," the narrator chides, calling it a "new low" and "dirty politics" from Nelson.
One tripwire for this spot: a third-party group (VoteVets) accusing Scott of using his familiar Navy ball cap for political optics while he "cheated" veterans, in an ad that got national coverage in outlets like Fox News.
Another tripwire: a senior Nelson campaign hand charging Scott with using storm recovery as a way to dodge voters and media on the campaign trail, while spending $18 million on ad buys … including negative ads targeted against the Democratic incumbent.
The Scott campaign decried all of this, somehow invoking the Senate Minority Leader in the process.
"Sen. Nelson and his Democratic Party boss Chuck Schumer have truly reached a new low by mocking the Governor's military service. Considering that Schumer controls Nelson's vote and is funding his campaign, it hardly comes as a surprise that Democrats have gotten this desperate. Regardless, while Nelson continues to play dirty politics, Governor Scott will continue to focus on leading hurricane recovery," asserted Chris Hartline, Scott for Florida Spokesman.
To view the ad, click on the image below: