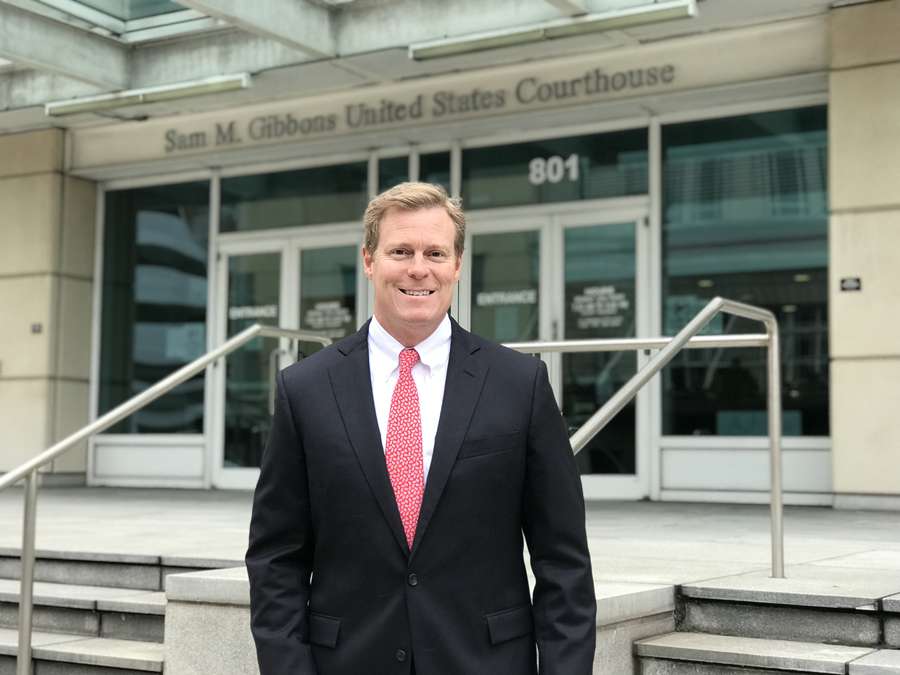 The Chris Hunter for Congress campaign released a new ad Thursday entitled "Sold Out" attacking incumbent Gus Bilirakis for supporting dangerous pharmaceutical industry legislation.
"Gus Bilirakis inherited his seat in Congress, took more drug money than any current Florida Congressman, then sponsored the law that let drug companies push more opioid pills," the ad begins.
Bilirakis was one of six co-sponsors of the 2016 "Ensuring Patient Access and Effective Drug Enforcement Act" that scaled back the Drug Enforcement Agency's ability to halt shipments of drugs that posed a danger to the public.
The ad is running on television in Congressional District 12 in north Pinellas County, all of Pasco County and parts of Hillsborough County.
A 2017 Washington Post and 60 Minutes investigation found the pharmaceutical industry began lobbying Congress for the law in 2014 during which time Bilirakis accepted $40,000 in contributions from Big Pharma.
The ad cites an October 13, 2017 report on CBS that said, "the drug industry, with the help of Congress, turned an epidemic into a full-blown crisis" and another from Fox News that same month calling the act "a gift to drug distributors."
"As a former FBI agent and federal prosecutor, Chris Hunter put crooked drug company executives behind bars," the ad went on to say.
The "Sold Out" ad paid for by Hunter's campaign indicated Bilirakis accepted $80,850 from drug companies. Those figures are from Bilirakis' Congressional campaign during the 2016 election cycle, according to Open Secrets. During the 2017/2018 cycle, Bilirakis accepted about $69,000 in contributions from the Pharmaceutical industry in both his campaign committee and Leadership PAC.
Bilirakis has come under fire recently for his relationship with the pharmaceutical industry and false claims his campaign made in statements and in political ads.
A Bilirakis ad this month called a law signed by President Trump responding to the opioid epidemic the "Bilirakis Interdict Act." That law provides funding and equipment to detect fentanyl at the border.
Bilirakis was not one of the 18-sponsors of that bill nor did he vote in committee on it, according to the Tampa Bay Times.
Hunter's ad also calls out Bilirakis as a career politician. He's held elected office for two decades and served in Congress for the last 12 years. Bilirakis succeeded his father in office. Between the two, the father and son have held the seat for 36 years.