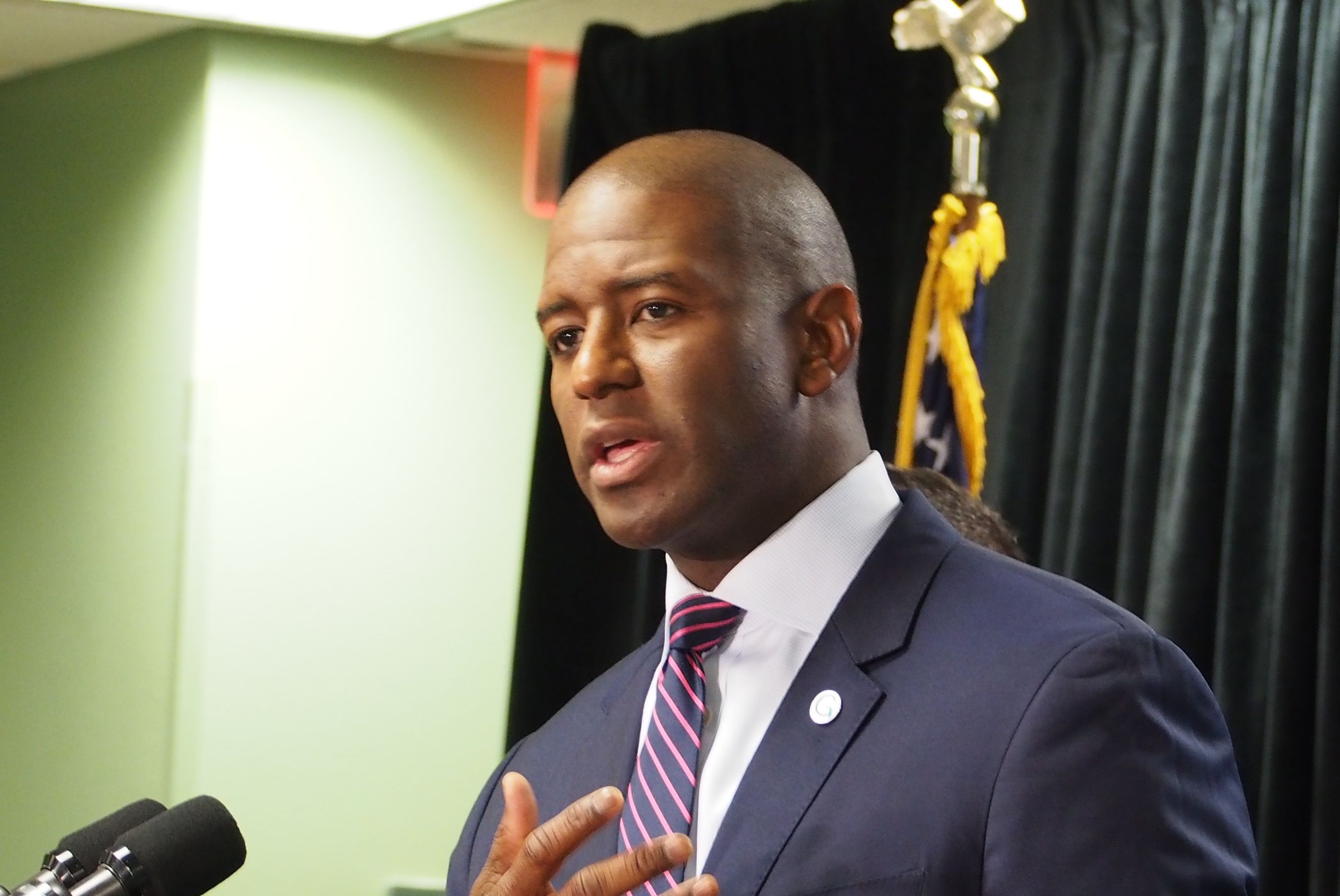 The Republican Governors Association (RGA) continues to capitalize on the ongoing FBI probe in Tallahassee, asking in a new ad if Mayor Andrew Gillum is "caught up in corruption."
The ad hits Gillum, the Democratic candidate for Governor, for his alleged proximity to the investigation, though it's not clear whether Gillum is actually a target of the investigation.
Still, the RGA is attempting to paint Gillum as dirty in its new 30-second spot titled "Corruption." Gillum is currently competing in the Governor's race against former Republican U.S. Rep. Ron DeSantis.
"Tallahassee's paper says 20 FBI agents have spent two years investigating the city in Mayor Andrew Gillum's tenure," the ad's narrator begins.
"Sweetheart deals with developers scrutinized. A lobbyist close to Gillum named in subpoenas vacationed with Gillum in Costa Rica. He hooked Gillum up with an FBI agent posing as a developer. For cocktails. For a tour in New York.
"Gillum says they're just hanging out. Would the FBI be investigating City Hall if they're just hanging out? Is Andrew Gillum caught up in corruption? You decide."
The ad is referring to lobbyist Adam Corey, a longtime friend of Gillum's. Corey was present with Gillum during a 2016 trip to Costa Rica. And during a trip to New York, Corey connected Gillum with those FBI agents who were posing as an entrepreneur and a developer.
Gillum has since cut ties with Corey.
The Mayor's campaign bashed the release of the ad, framing it as nothing more than an attempted character assassination.
"Ron DeSantis and his allies are lying and have consistently stooped to the lowest levels to attack the character of Mayor Gillum – a leader who spent the last 11 days helping his city recover from a devastating storm, continuing to always put Florida first," said Johanna Cervone, the campaign's communications director.
"Floridians deserve better than these desperate, dirty tactics Ron DeSantis is deploying to distract from the fact he has no vision for Florida – it's shameful."
While the RGA ad attempts to connect the dots, it's notable the ad doesn't outright say Gillum is under FBI investigation. That's because it's still not entirely clear what the FBI's investigation entails, or who they're after.
The FBI does seem to be focused on development projects within Tallahassee. But outside of some out-of-town developers who have drawn the agency's attention, it's still not known who else could get caught up in the probe.
Gillum says he is not a subject of the investigation, and that he welcomes the FBI's efforts and has cooperated.
But even short of evidence that Gillum is a known target, the RGA argues his closeness to the probe is disqualifying in and of itself.
"Andrew Gillum is too tainted to be governor," said RGA Communications Director Jon Thompson.
"From sweetheart deals with developers under scrutiny, to a lobbyist close to Gillum being named in subpoenas, to his vacation with an undercover FBI agent, Andrew Gillum appears caught up with every aspect of the FBI corruption probe. Floridians can't afford to have a compromised politician like Andrew Gillum in the Governor's office."