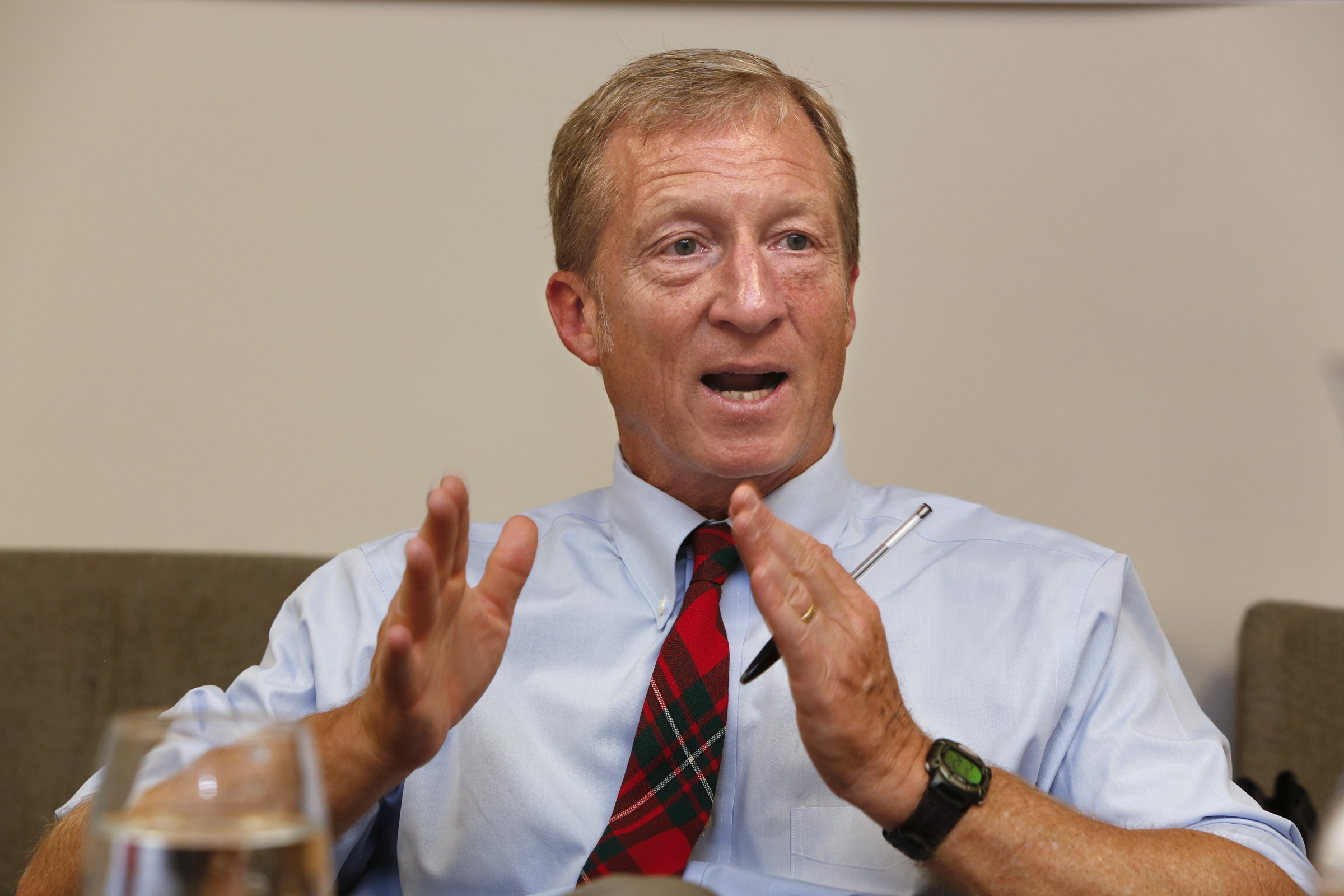 California progressive billionaire Tom Steyer is again opening up his wallet to help get Democrat Andrew Gillum elected Governor.
But unlike other money coming from Steyer, this cash infusion offers Gillum a bit more autonomy.
On Thursday, a spokesperson with the Steyer's NextGen America organization confirmed that $2 million is on its way to Forward Florida, Gillum's committee. The news was first reported by CNN.
Because the money is being funneled to Gillum's committee, the donation is nuanced. In September, Steyer made headlines by pledging around $5.2 million on Gillum's behalf, though almost $2 million of it would be spent via NextGen America and For Our Future, organizations affiliated with Steyer but also support other "progressive candidates" in the state, a spokesperson with NextGen confirmed. The remaining money would be spent on digital advertising for Gillum.
NextGen confirmed that the additional $2 million is separate from the $5.2 million already pledged through the other organizations. None of the latter sum has shown up in Gillum's fundraising reports, meaning it's likely being exclusively used by the affiliated organizations.
With the latest donation, Steyer's total contributions to Gillum's campaign and committee accounts exceed roughly $2.8 million. Another $600,000 was spent during the primary on digital advertising on behalf of Gillum.
"If you were going to choose a single race that has the most national significance, it would be the governor's race in Florida," Steyer told CNN.
In addition to the $2 million committee transfer, Steyer also said he's financing 300,000 mailers in Florida calling for the need to impeach President Donald Trump. According to CNN, the mailers make mention of Gillum's support for impeachment.
Gillum faces Republican Ron DeSantis in the contest for Governor. Election Day is Nov. 6.