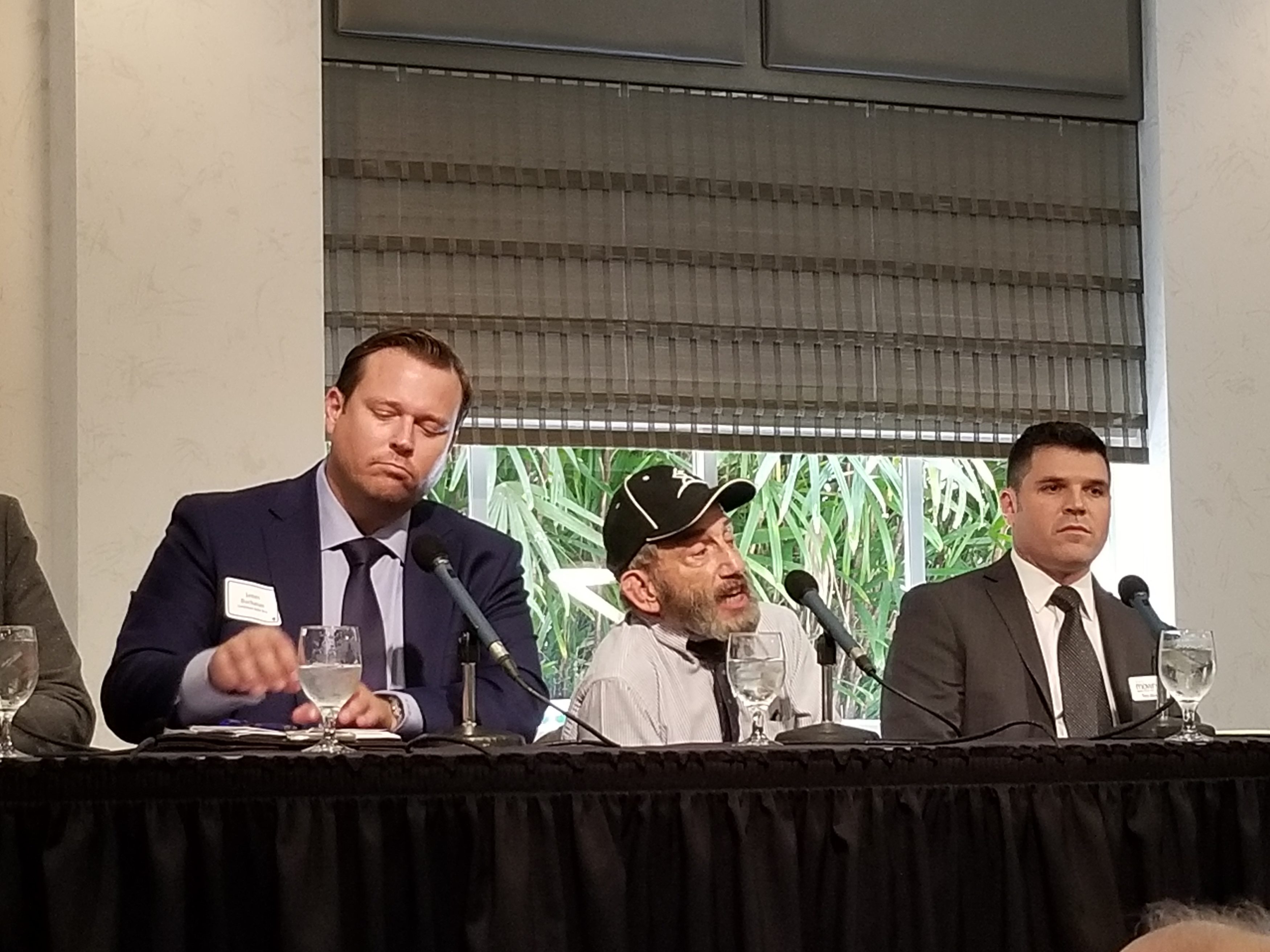 Democrat Tony Mowry started off a Tiger Bay forum in Sarasota by attacking Republican opponent James Buchanan's perpetual candidacy.
"He's a wealthy politician looking to buy his way into office," said Mowry. "It makes me angry he thinks he can run in multiple parts of the county after trying his hand in multiple districts."
The swipe referenced the fact Buchanan in February lost a special election in Florida House District 72 to Democrat Margaret Good. Buchanan ran in that race after initially filing to run in District 71, but then changing seats after the resignation of state Rep. Alex Miller.
Now he's running in District 74.
But Buchanan, who grew up in the district, said he never expected to find himself running in three districts within two years.
"When I ran in District 72, it was a humbling experience, an incredible experience," he told Florida Politics. "I wasn't planning on running again."
But after incumbent state Rep. Julio Gonzalez made clear intentions to run for retiring U.S. Rep. Tom Rooney's Congressional seat, Buchanan said people asked him to run again.
"This isn't something I was planning to do," he said. "It's something I was called to do."
Mowry's choice to open the debate with an attack drew boos in the Michael's On East ballroom, but the Democrat says the issue comes up regularly when he greets voters in the district.
He noted the district saw outsiders in the past move to the region just because it had a decent Republican make-up, specifically noting former state Rep. Doug Holder, who now owns The Legis Group in Tallahassee, and former candidate Richard DeNapoli, a Republican who moved to the area, ran, and quickly moved back to Broward County afterward.
"Those who did this in the past used this as a political opportunity and never ingratiated themselves into the community," Mowry said.
The forum also touched on such issues as red tide—Buchanan wants to fund more research and Mowry wants to restore pre-Gov. Rick Scott era regulations—and gun control—Mowry wants universal background checks while Buchanan remains concerned about raising the gun purchasing age to 21.
Also on the stage, no-party-affiliation candidate Robert Samuel Kaplan stressed his own message of keeping tax rates low in the state while doing more to lift incomes in the middle class.
"I'm running for office so I could be a representative to make sure people don't take money out of your pockets," he said.