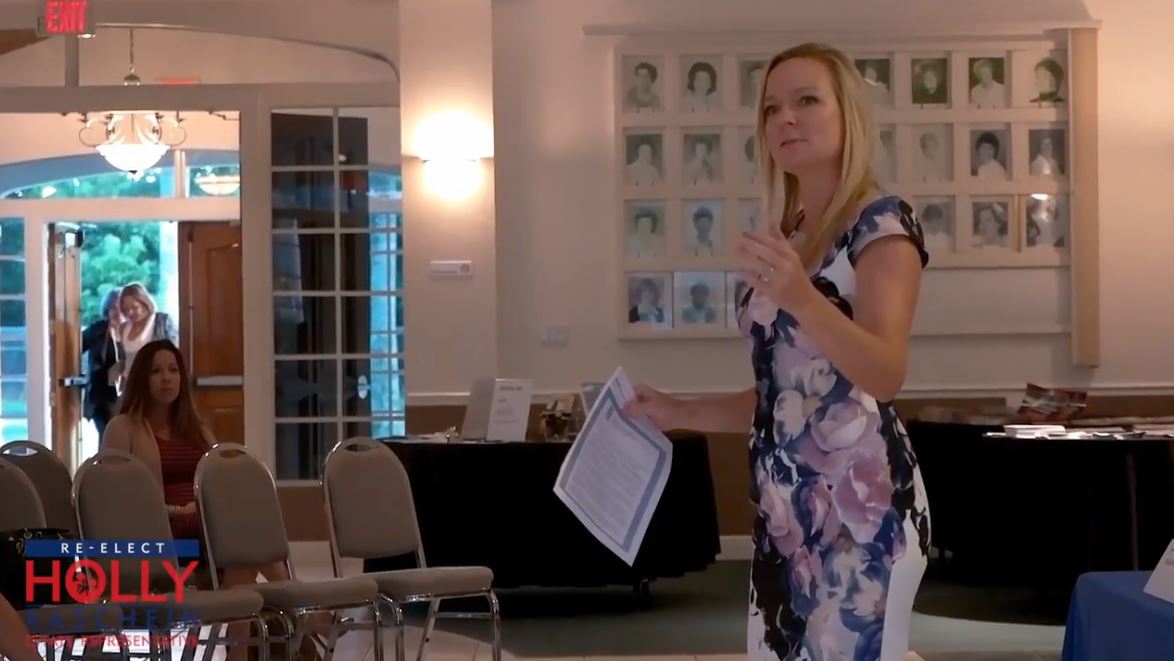 Key Largo Republican Rep. Holly Raschein is rolling out a new TV ad supporting her bid for a fourth and final term representing the Florida Keys and South Miami-Dade in House District 120.
The ad, titled "All of Us," pitches the third term lawmaker as an effective bipartisan leader, noting her experience working as a legislative aide to former Republican Rep. Ken Sorensen, now deceased, as well as former Democratic Rep. Ron Saunders.
"I'm Holly Raschein. I've been working for our home district for 15 years as an aide to both a Republican and a Democrat, and as your representative since 2012," she says in the ad. "Effectively fighting for us in Tallahassee requires knowledge and experience.
"I've proven that for hurricane recovery, water projects, protecting our environment and affordable housing I'll work with anyone, anytime for all of us."
The 30-second spot was paid for by the Republican Party of Florida as part of a package supporting Raschein, HD 115 nominee Vance Aloupis and HD 111 Rep. Bryan Avila.
Raschein faces Democratic nominee Steve Friedman in the general election and even according to internal polls released by Florida Democrats she leads him by a touchdown.
The incumbent lawmaker also holds a massive lead in fundraising with more than $334,000 in hard money raised and $135,000 in the bank as of Oct. 12. Friedman, meanwhile, has raised $121,000 and had $31,500 left to spend in his latest report.
Raschein has had little trouble holding onto the seat despite Democrats holding a slim voter registration advantage in the district, which covers all of Monroe and part of southern Miami-Dade.
In 2012, the district sent Raschein to Tallahassee with a 52-48 victory over Democrat Ian Whitney. She went unopposed in 2014 and won her third term with a 14-point victory in 2016 even though HD 120 narrowly voted for Hillary Clinton at the top of the ticket.
The ad is below.