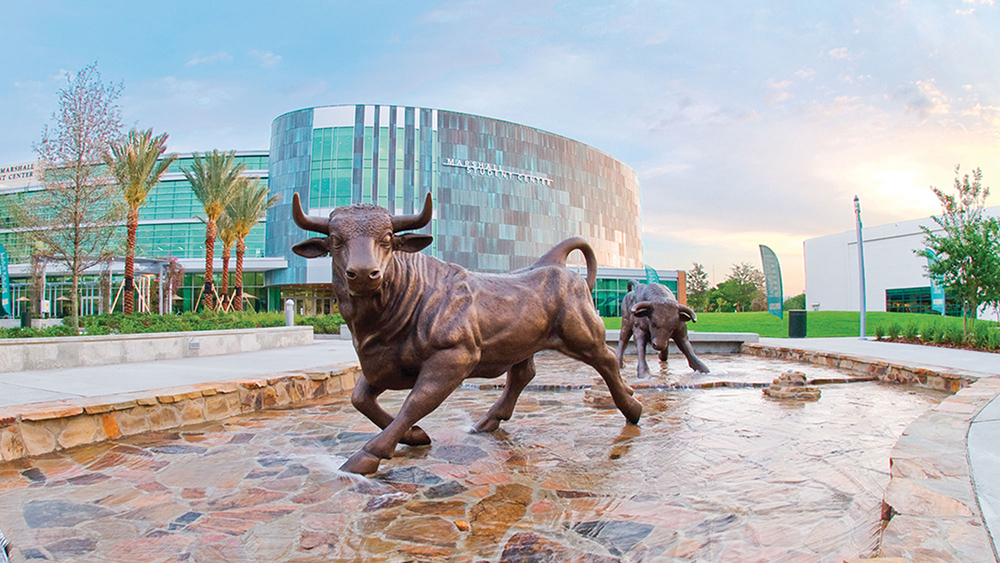 The University of South Florida School of Architecture and Community Design's Florida Center for Community Design and Research (FCCDR) is teaming up with community partners to come up with resiliency strategies to deal with climate-related impacts to Florida including red tide, toxic algae blooms and hurricanes.
The groups will develop ideas on how to build and design Florida communities to combat sea level rise and flooding associated with climate change.
"Hurricane Michael has shown us with its devastation to Mexico Beach, Panama City and other areas that – no matter how large or small – our communities are not immune to the effects of climate change and the extreme weather events these global changes bring," U.S. Rep. Kathy Castor said.
"As I continue my push in the U.S. Congress for legislation dedicated to reducing carbon pollution and building more resilient communities, we must also work together in our local communities to overcome fragmented approaches to climate change and create a more resilient economic and environmental foundation to mitigate and adapt to this global issue."
Castor worked with USF and FCCDR to develop the collaboration. She recently met with community stakeholders and scientists from areas throughout the state and locally to discuss how climate change was affecting red tide and how community partners could work to address it.
The unanimous answers to that question were better water quality monitoring and increased wetlands to filter dirty water before it makes its way to the Gulf of Mexico, the Atlantic Ocean and the rivers and tributaries that feed them.
The Florida Legislature established FCCDR in 1986 to help Floridians create more livable and sustainable communities and has since partnered with Hillsborough County to analyze vulnerabilities to sea level rise, flooding and storm events.
As part of that analysis, FCCDR will create a toolkit for counties throughout the state to reduce risk and prepare for future flooding events.
"The FCCDR at USF understands this need for action and is working with leaders in our community, including Hillsborough County Government and the Tampa Bay Regional Resiliency Planning Council, to help our neighborhoods plan comprehensive ways to overcome the impacts of our changing climate, rising sea levels and extreme weather," Castor said.
Castor, a Democrat, is the Vice Ranking Member of the House Energy and Commerce Committee which has oversight responsibilities for environmental policies and has been a champion for environmental issues.
"The Tampa Bay region is home to 4 million residents and our coastal infrastructure is particularly vulnerable to the impacts of climate change and extreme weather events," she said. "We must move past the politicization of climate change and come up with comprehensive answers to this global issue, and I look forward to working with the FCCDR and others dedicated to building a resilient future, instead of turning a blind eye to this crisis we are all facing."