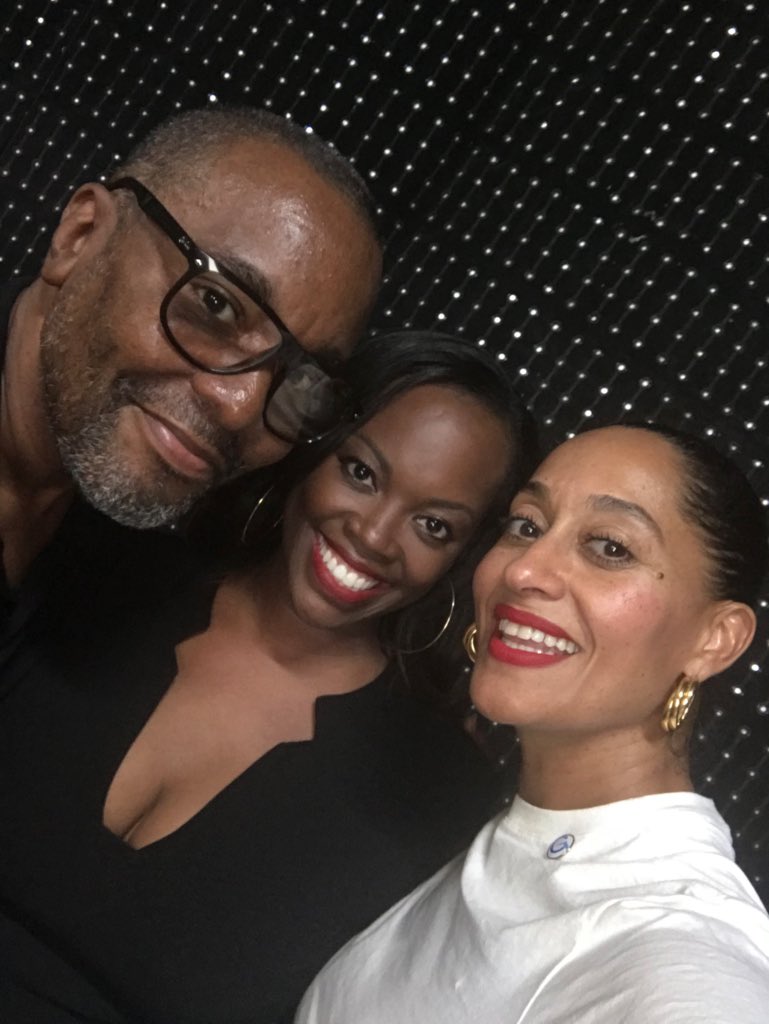 Blackish star Tracee Ellis Ross and Oscar-nominated director Lee Daniels hit the campaign trail in Miami this weekend for the Democratic ticket.
The entertainer-activists joined R. Jai Gillum, wife of Democratic gubernatorial candidate Andrew Gillum, during a community forum on criminal justice reform at the Dr. Dorothy Bendross-Mindingall Social and Economic Institute.
There, speakers leaned in heavily on criminal justice reform and existing inequities in the black community.
During her own remarks, R. Jai Gillum spoke about perceived problems with Florida's current process for restoring voting rights. The prospective Florida First Lady used to work on then-Chief Financial Officer Alex Sink's staff and attended clemency hearings.
"I can't even describe to you how dehumanizing this is," she said.
And that was when a Democrat, Sink, sat on the Cabinet alongside then-Republican then-Gov. Charlie Crist, a moderate, she said. Today, she finds the system more unjust.
"I don't know why they have a hearing," she said. "They ask people stuff like, do you go to church, how often do you go to church. What does that have to do with having your rights restored? And I am a woman of faith."
Those comments echoed concerned raised in a Florida Phoenix investigation earlier this year.
She described the process as "four people sit who think that they are God over someone else's life. She promised her husband as governor would push for change.
Daniels, the creator of Empire, spoke of a realization in 2016 that actors Terrence Howard, Taraji P. Henson and himself all had 19-year-old sons attending private colleges, and all at the time were on probation.
"If we didn't have the money we had would be incarcerated," Daniels said. "They had a problem with our president (Barack Obama) and they were taking our boys."
Daniels added his brother and a number of cousins through the years have faced incarceration by "an unjust system." In Gillum's candidacy, he sees a chance to change things.
"When I met Andrew, I knew what he stood for," he said. "I had a great glimmer of hope for first time in a long time with his voice."
Ross said she hasn't been touched so directly by injustice but sees the need for change. She'd like to see a criminal justice system that not only offers second chances for people, but which treats law-abiding citizens with dignity and respect.
"If you have come out of criminal justice system and pay taxes and are working a job, you should be able to vote," she said.
The remarks come as Florida voters consider a constitutional amendment to automatically restore voting rights for most ex-felons.
Video of the panel was streamed on Facebook:
<iframe src="https://www.facebook.com/plugins/video.php?href=https%3A%2F%2Fwww.facebook.com%2Fmarlonhill%2Fvideos%2F10215561701129308%2F&show_text=0&width=560″ width="560″ height="315″ style="border:none;overflow:hidden" scrolling="no" frameborder="0″ allowTransparency="true" allowFullScreen="true"></iframe>