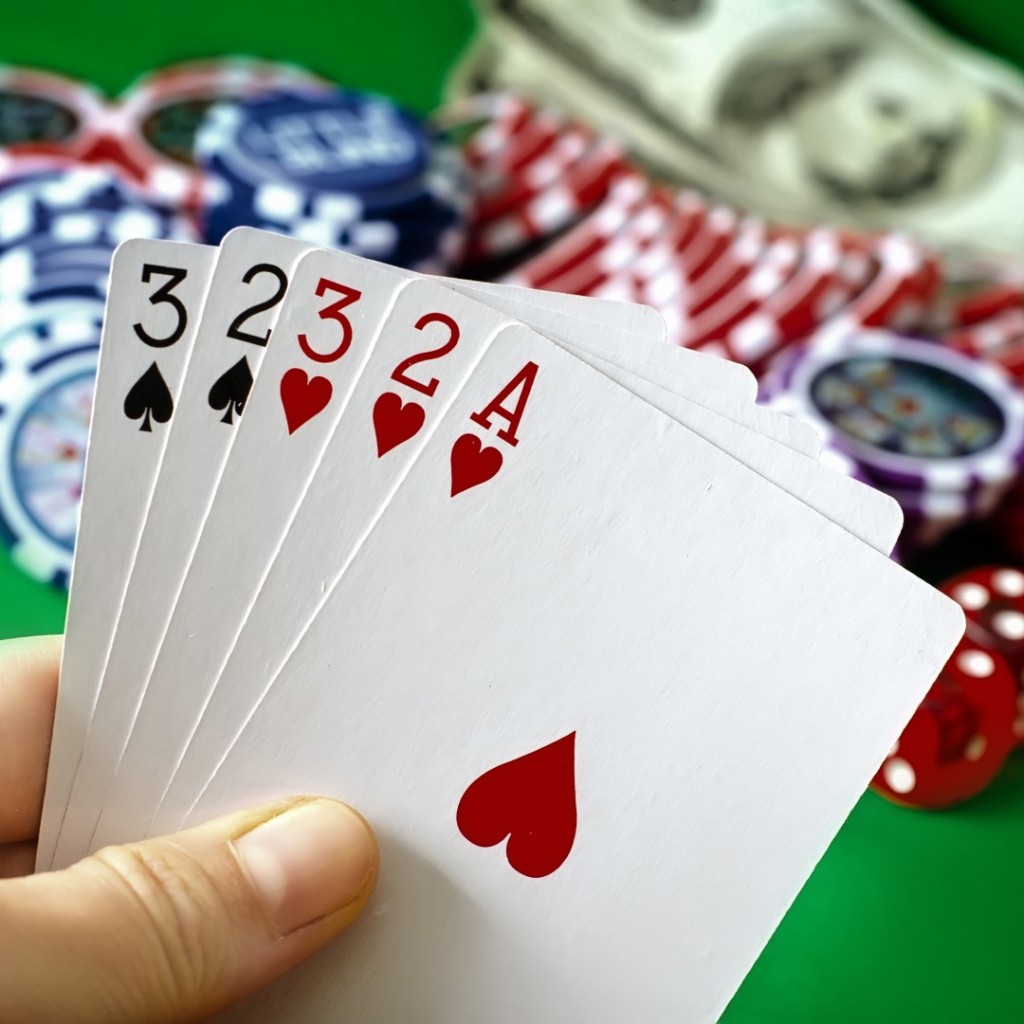 I am writing today to deal with unfinished business.
After spending eight years in the Florida Legislature, the last two serving as speaker of the House, I came to a conclusion about the future of casino gambling in Florida.
Some decisions are better put into the hands of the people.
So, in 2014, I proposed a constitutional amendment giving voters control over gambling. The idea never made it through the Legislature and on to the ballot, but the need for it has not diminished. So, Florida voters took matters into their own hands.
More than 1 million Floridians signed petitions to put Amendment 3 on the ballot. It puts the voters in charge of gambling decisions.
I would like to claim I was ahead of the curve in promoting this idea four years ago.
But back in 1968, my predecessors in the Florida Legislature had the same idea. They recognized that gambling wasn't just another issue. The impact casinos could have on communities and the state warranted a higher authority than the Legislature to sign off on gambling expansion decisions.
And so they deferred to the people, putting a provision in the Florida Constitution that prohibited most forms of gambling, unless voters passed an amendment to allow them.
Five times, from 1978 to 2004, voters weighed in on gambling initiatives. They rejected three proposals to build Las Vegas-style casinos, but they also approved the Florida Lottery as well as slot machines in Broward and Miami-Dade pari-mutuels.
The conclusion might be voters were open-minded, yet understandably cautious.
If only Florida lawmakers left well enough alone. But instead, in more recent years, state legislators went in the opposite direction of their predecessors from 1968. Faced with conflicting legal opinions, the Legislature considered dozens of proposals that would greatly expand casino gambling in Florida without voter signoff.
From my personal experience, I can tell you this was a mistake. Casino interests have become one of the most powerful special interest groups in Tallahassee. The pressure they apply to the political process is nonstop. It is why, almost every legislative session, we see casino expansion on the agenda.
The Legislature only meets for 60 days every year, so there is much to do and little time to do it. The time, energy and resources spent on gambling bills have made them an ongoing diversion. It is frustrating to see the priorities of Floridians — such as jobs, education, health care and the environment — take a back seat to the priorities of casinos.
I have heard many times the call for Tallahassee to come up with a "comprehensive solution'' to gambling — that we can allow a resort casino here or there, open the door to more slot machines outside South Florida and then call it a day. It is a mythical concept. No matter how many casinos are approved, no matter how many forms of gambling are allowed, the demand for more will come as quickly as the next legislative session. It is what I once called the drip, drip, drip of gambling expansion.
In watching this process play out, I began to appreciate the wisdom of our predecessors in 1968. Tallahassee is not the place for gambling decisions.
If nothing more, taking gambling off the political agenda will allow lawmakers to focus on the issues that matter most to their constituents.
Florida certainly wouldn't be alone in allowing voter control over gambling. About half of the states have a similar requirement.
In the past few years, voters in states such as New York, New Jersey, Maine, Ohio and Maryland have weighed in on gambling expansion. If there is a trend in how they decide, it is that they weigh each proposal on its individual merits, approving some and rejecting others.
Consider New Jersey. In 1978, voters there became the first in the country to approve a major expansion of gambling, allowing casinos in Atlantic City. After multiple casinos there went bankrupt in 2014, gambling interests and their political supporters pushed for more casinos in northern New Jersey.
Almost 80 percent of voters rejected the idea, the most lopsided referendum result in the state's history.
Voters know when to say when. They serve as a check and balance on the political process.
Voter control works. That is why I proposed restoring it in 2014 and why I support Amendment 3 now.
___
Will Weatherford served in the Florida House of Representatives from 2006-2014 and was House speaker from 2012-14.