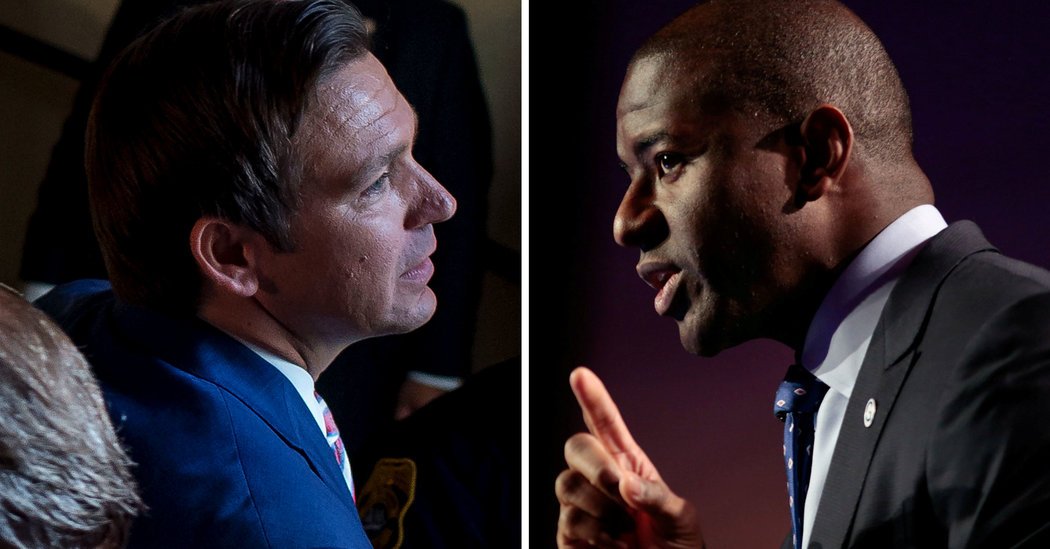 The two candidates competing to become Florida's next Governor are shaping up for a photo finish on Nov. 6.
That's according to the results of the latest survey from St. Pete Polls, which has consecutively put Democrat Andrew Gillum with an inside-the-margin-of-error lead over Republican Ron DeSantis.
The poll, conducted over the weekend but wrapped before the two candidates debated Sunday night, put Gillum at 47 percent and DeSantis at 46 percent. That mirrors results from St. Pete Polls last week that put Gillum at 47 percent and DeSantis at 46.
Despite a razor-thin lead, the poll carries good news for Gillum. He's the preferred candidate among those who've already voted, 51-45. In the survey conducted last week, DeSantis led that metric 49-45. In total, a little more than 4 percent of respondents were undecided. Twenty-seven percent of all respondents said they already cast their ballots for the election. The rest, 73 percent, indicated they planned to vote.
The new numbers stand in contrast to a poll released from CNN on Sunday, which gave Gillum a 12-point edge over DeSantis.
An overwhelming 81 percent of black voters surveyed went for Gillum, with just 13 percent opting for DeSantis. On the other hand, DeSantis leads in support among white voters, 54-40. Gillum has a 6-point edge over DeSantis among Hispanic voters.
With respect to appeal across the aisle, both candidates garnered around 14 percent of voters from the opposite major party. Party support hovers around 80 percent for both candidates, although less so for Gillum as almost 5 percent of Democrats were undecided.
The poll was conducted through an automated phone call polling system. The results were then weighted to account for proportional differences between the respondents' demographics and the demographics of the active general election voter population for the state of Florida. The weighting demographics used were: political party, race, age, gender and media market. The voters polled were chosen at random within the registered voter population within the state of Florida.
Voters who said they were not planning to vote were excluded from the results below. The sample size is 1,575 and the results have a 2.5 percent margin of error at a 95% confidence level.