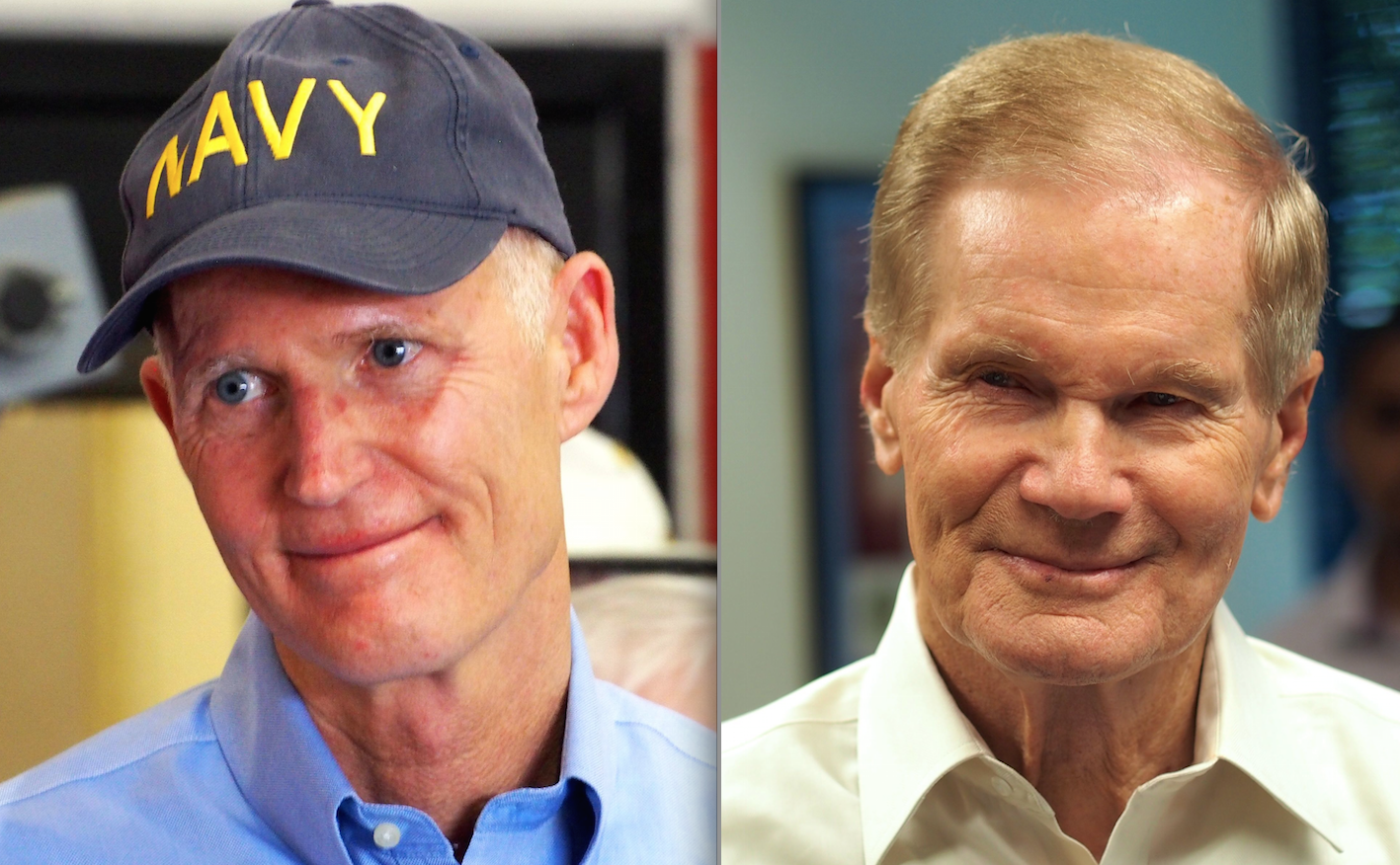 A new poll from Quinnipiac University continues that polling outfit's findings that Democratic U.S. Sen. Bill Nelson has a significant lead over Republican Gov. Rick Scott in the battle for Florida's U.S. Senate seat this year.
The latest Q poll gives Nelson a six-point lead over Scott, 52 percent to 46 percent, with two two weeks to go before Election Day.
Nelson's advantage is built by strong preferences for him among independent voters and among women, the survey finds.
"At this point, Sen. Nelson's six-point overall lead is built on his large margin among independent voters, 60 – 38 percent. If that margin holds up, the senator will be difficult to beat," Peter A. Brown, assistant director of the Quinnipiac University Poll, stated in a news release. "Moreover, Sen. Nelson's 20-point advantage among women is twice Gov. Scott's 10-point edge among men."
The poll was conducted with live interviews of 1,161 randomly-selected likely Florida voters from last Wednesday through Sunday. Quinnipiac says it has a margin of error of 3.5 points.
Scott improved by just one point since Quinnipiac's last poll on the race released Sept. 25, before Hurricane Michael destroyed much of the central Panhandle and Scott turned his focus to hurricane recovery. Quinnipiac's first poll of the race this fall, in early September, had the two tied.
Yet Quinnipiac's last two polls appear as outliers in the contest. They provide Nelson with the largest margins of any polls this fall, though a CNN poll over the weekend was close, finding Nelson up by 5, according to RealClearPolitics' tally of major polls. Several other pollsters' surveys are finding the race airtight, including a St. Pete Polls survey released Monday that had the race essentially tied.
The new Quinnipiac poll found much better favorability ratings for the three-term senator compared with the two-term governor. Florida likely voters give Nelson a 51 percent to 41 percent favorability/unfavorability rating, while Scott gets a 45 to 50 rating in the Q Poll.
"Nelson is just better liked. Florida likely voters view him favorably by 10 percentage points, and see Gov. Scott unfavorably by five points," Brown added.
Nelson is wrapping up Democrats' votes, by a 93 to 6 margin, while Scott has a slightly less-impressive lock on Republicans, 89 to 9. The difference largely comes from independent voters, who are turning to Nelson 60 to 38 in the poll.
Men favor Scott by a spread of 54 percent to 44 percent for Nelson. The Democrat is running away with the women vote, leading 59 to 39, according to the Quinnipiac poll.