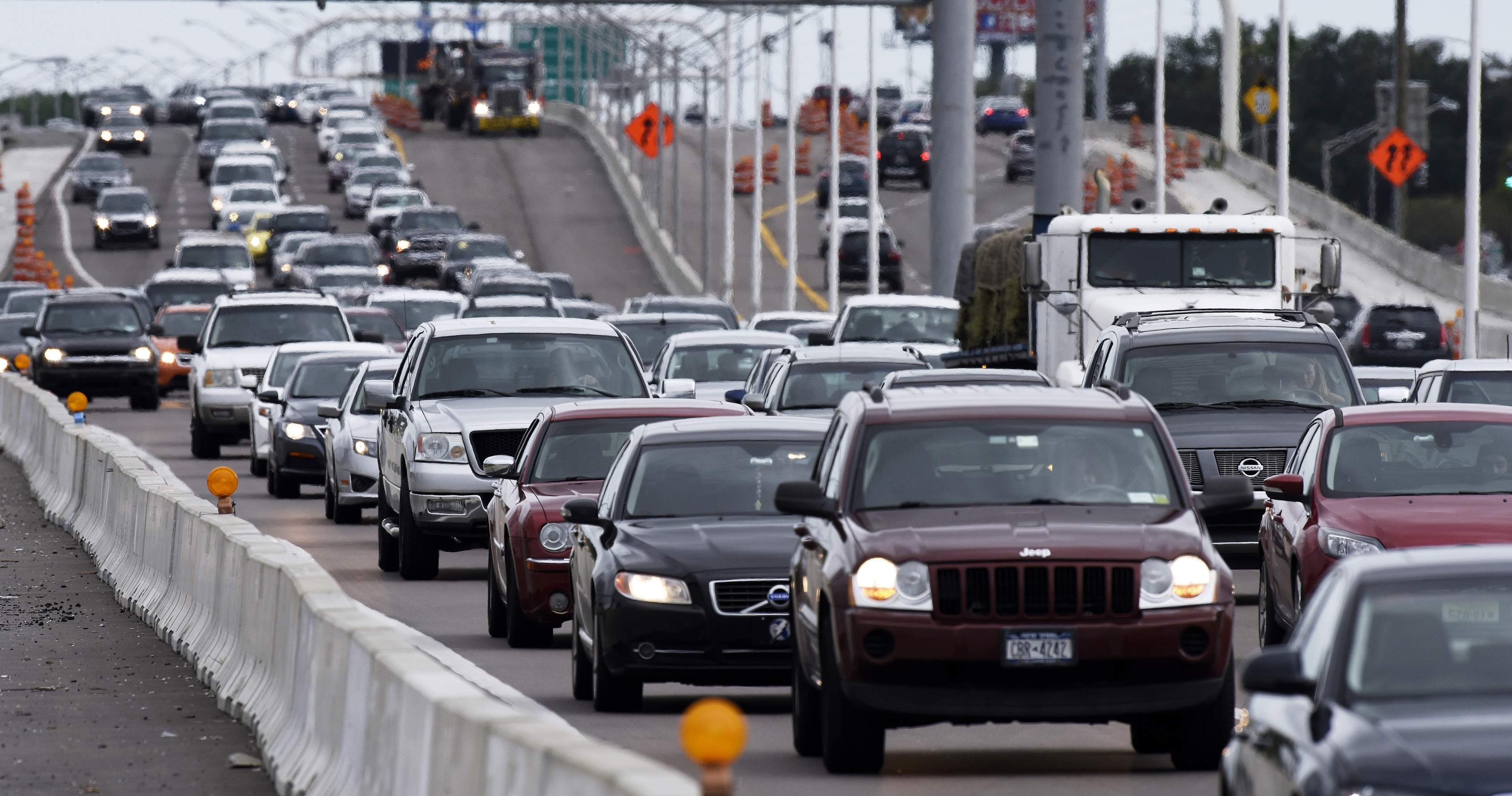 No tax for tracks. No tax for anything.
What else is new?
The grumpy demographic in Hillsborough County has weighed in on the All For Transportation referendum and guess what? They're agin' it!
I know you're shocked.
The first mailer appeared in my mailbox Monday. The old "No Tax For Tracks" group reformed about three weeks ago to fight the Nov. 6 referendum to raise the sales tax by a penny for transportation needs.
It was predictable.
It was adorned with a picture of Tampa Mayor Bob Buckhorn and Tampa Bay Lightning owner Jeff Vinik. Both men heavily support the referendum, so they were trolled with the label of Bob "Billions" Buckhorn and Jeff "Vision" Vinik.
Ouch. That hurts.
They didn't mention the more than 77,000 people who signed petitions to get this issue on the ballot because a majority of the county commissioners couldn't bring themselves to do it.
But the punch line was a sentence that flat-out said a rail system would be part of the tax plan, along with an out-of-left-field jab that said tax money would be used "to finance another billionaire's stadium."
I guess they mean the Tampa Bay Rays. And where did they draw the connection between the stadium and the referendum? The mailer doesn't say. All it screams is TAX!!!!!
Oh, and TRACKS!!!!!!
"This tax increase is unnecessary as Hillsborough County commissioners re-prioritized $800 million of existing revenue for transportation funding over 10 years that, along with our existing gas taxes, funds needed maintenance and safety issues," Karen Jaroch, co-founder of the Hillsborough tea party and a former member of the county's bus board, told the Tampa Bay Times.
That money is a spit in the bucket for the transportation needs now, let alone what will it be like in 10 years.
If approved, the tax is estimated to generate about $280 million a year for 30 years, although that figure likely will grow because the county is growing rapidly and that means more people – and cars – on a road system that can't handle what it already has.
More than half the money is targeted for congestion relief in the form of road repairs, smart traffic signals, sidewalks, and other upgrades.
About 45 percent of the money would go to the Hillsborough Area Regional Transit Authority for expanded rapid bus service and possibly, yes, some sort of rail system.
The notion that a rail system might be years down the road (so to speak) sets opponents' collective hair on fire. Their answer is to build more roads, including an expansion of toll roads, and, um … THOSE AREN'T FREE.
A long-range Florida Department of Transportation study estimates that it could cost $7,448,544.36 for a single mile of new four-lane urban roadway with bike lanes. You never hear the "No Tax" hounds barking about that.
Junk like this has kept Hillsborough stuck in the slow lane for years because these people, tea party types mostly, have a phobia against rail and are determined to apply it to any new transportation idea.
They have gotten away with it because lawmakers, Republicans mostly on the County Commission, are scared that the next mailer will be about them.
So, we sit, as Tampa's traffic situation grows worse by the day and the "No Tax" crowd celebrates the malaise.
Mind you, as usual, No Tax For Tracks supporters offer no solution. They never do.
They just scream no, and they keep repeating it and throwing out juvenile insults against anyone who tries to say they are wrong.
They may be over the edge of their skis trying to turn Buckhorn and Vinik into bogeymen though.
If Buckhorn wasn't term-limited, I doubt he would even have an opponent if he wanted to run for a third term as Tampa's Mayor. And Vinik's "vision" that the mailer mocks will result in a completely rebuilt Channel District after decades of floundering.
No one likes paying taxes but it's part of the deal to pay for things that benefit the public. People have identified our lack of decent transportation as a major issue and it won't get better by screaming "NO!"