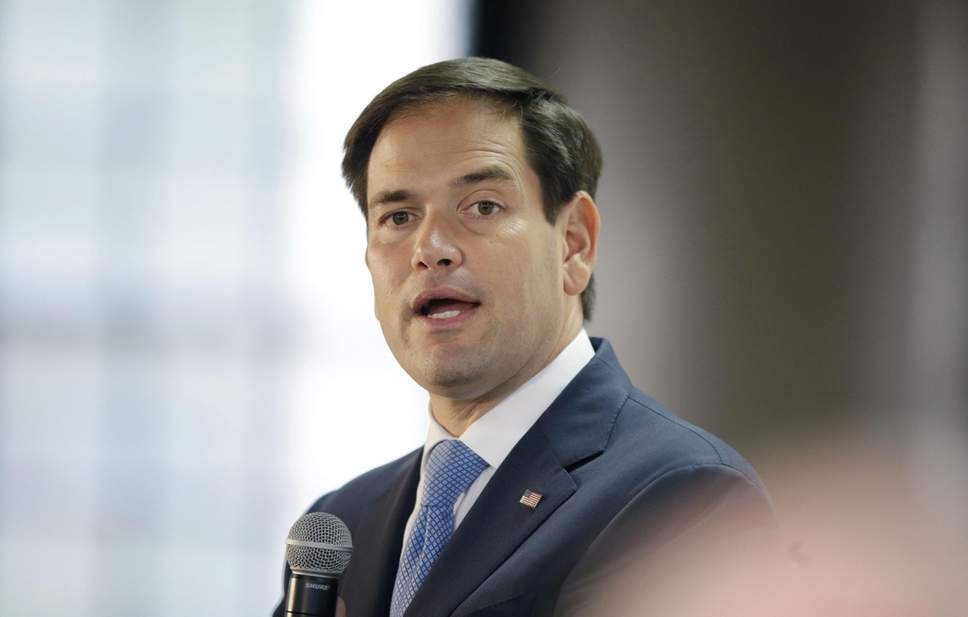 Several expensive fighter jets stationed at Tyndall Air Force Base were sheltered on site instead of being moved to a different location while Hurricane Michael crept toward Florida's Panhandle.
That's cause for concern to Republican U.S. Sen. Marco Rubio, who noted that at least 17 of the 55 F-22 Raptors at the Panama City facility — almost one third— were designated non-mission capable, or NMC, and consequently unable to be relocated ahead of the storm.
"While the damage assessment of these remaining aircraft is still underway, the facts are clear that any damage sustained could have been avoided if the NMC rate for the F-22 was lower," Rubio wrote in a Monday letter addressed to Heather Wilson, Secretary of the Air Force. "This concerning figure highlights the dismal state of readiness across our fifth-generation fleet."
At stake, according to Rubio: "The threat from near-peer competitors continues to evolve and grow … This aircraft is vital to the U.S. military's ability to defeat high-end adversaries."
The Pensacola News Journal reported that up to 22 Raptors could have been sheltered at the base during the storm. Damage sustained to the jets, which reportedly cost $330 million apiece, is unclear.
The Air Force Times reported last week that damage was not as bad "as originally feared." Tyndall Air Force Base, however, suffered catastrophic damage during the Category 4 hurricane.
Last week, Rubio co-signed with Democratic U.S. Sen. Bill Nelson and North Florida GOP Congressman Neal Dunn a letter asking President Donald Trump to commit to "moving quickly" to restore normalcy at Tyndall.
As well, Gov. Rick Scott has asked the Commander-in-Chief to provide some timely federal remedy.
In the Monday letter to the Air Force, Rubio noted that Secretary of Defense James Mattis has requested the American military achieve a minimum 80 percent mission capability for fiscal year 2019-20.
"As you finalize damage assessments of the aircraft that endured Hurricane Michael, I urge you to begin implementation of the framework laid out by Secretary Mattis starting with all Tyndall AFB fighter aircraft," Rubio wrote.
"Additionally, I ask you waste no time or effort in providing a supplemental funding request to Congress to repair and restore these aircraft to mission capable status as soon as possible."