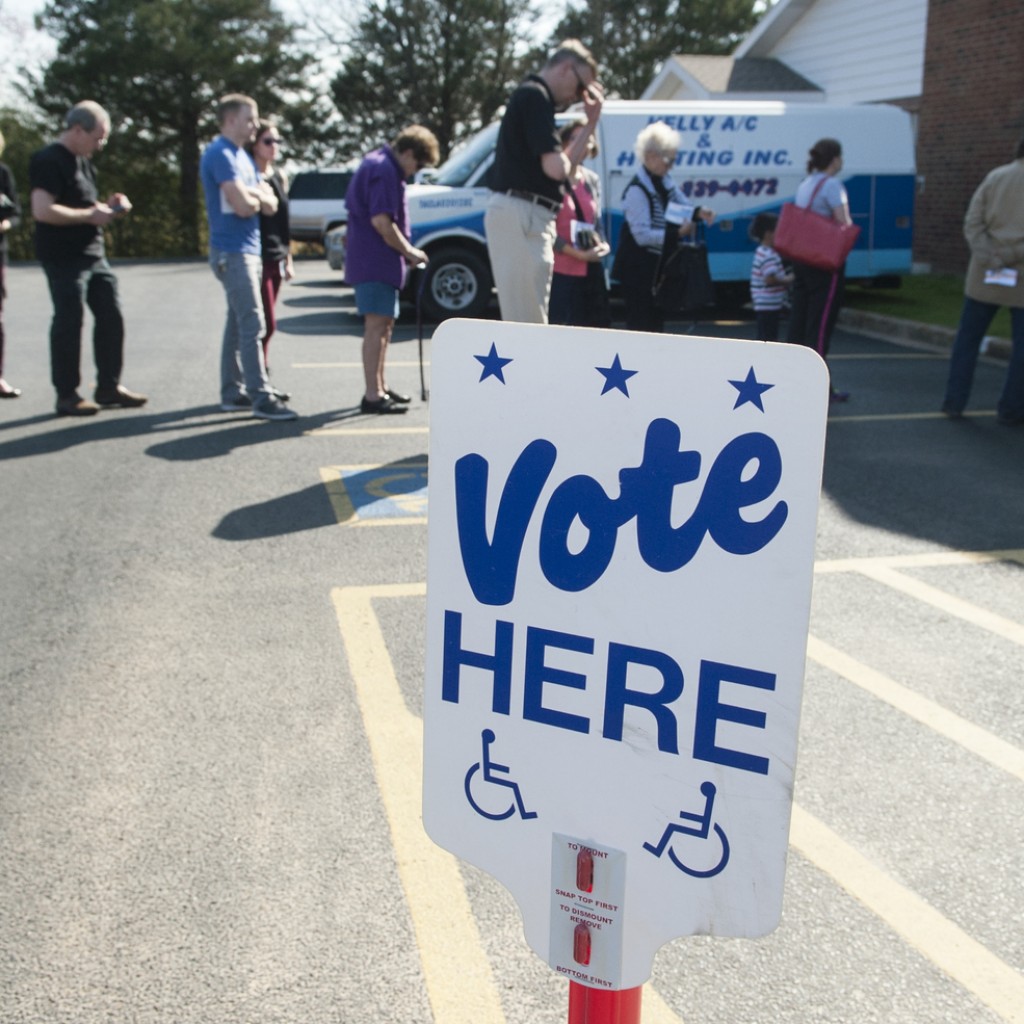 Election Day is two weeks away. That means candidates are entering the home stretch of the midterm elections.
Democrats are hoping to capitalize on the "blue wave" while Republicans are trying to keep seats for another term throughout the nation.
Locally, candidates are planning to hit the pavement and take to the phones to reach as many voters as possible.
Amanda Murphy will be phone banking at her campaign headquarters at 34931 US 19, Suite 300, in Palm Harbor on Tuesday, Wednesday and Sunday. Her campaign hopes to make at least 1,000 calls per session.
"Now more than ever we need everyone we can get! It's completely private and totally automated! Share this post to spread the word," Murphy wrote in a Facebook invitation to volunteer.
Murphy's opponent for Florida Senate District 16 seat in north Pinellas County, Ed Hooper, is attending a fundraising reception Wednesday at T Pepin's Hospitality Centre in Tampa.
Senate District 24 candidate, Lindsay Cross, is hosting a meet and greet at Sea Dogs Brew Pub at 9610 Gulf Boulevard in Treasure Island Tuesday at 4:30. Cross is challenging Republican incumbent Jeff Brandes for the St. Petersburg area seat.
"Meet Lindsay Cross and learn all about her platform and what she will do to better the community as our next State Senator," Cross' Facebook invite says.
Brandes does not have any events listed, but told Florida Politics he will be walking neighborhoods through election day.
Jennifer Webb, the Democrat running in the open House District 69 race, is phone banking this Thursday and next Thursday at 6 p.m. at Gulfport Realty at 5416 Gulfport Boulevard.
Volunteers will continue phone banking and canvassing neighborhoods to talk to voters Wednesday at 6 p.m., Saturday at 10 a.m. and Sunday at 2 p.m. Volunteers will also meet at Gulfport Realty for those events.
"Turn District 69 blue with Team Webb! Join us to make calls to voters from Gulfport Realty. Bring a phone, charger, and a friend! If you have a computer please bring that as well. We will be calling voters and having conversations about the issues that are important to our district," Webb wrote on Facebook.
Webb is facing Republican Ray Blacklidge for the seat currently held by Kathleen Peters. Peters is not seeking re-election because she's running for Pinellas County Commission.
Blacklidge is hosting his "final fundraiser" Monday at Da Sesto Italiano Ristorante e Vino in Pinellas Park from 5-7 p.m. Turnkey Roofing of Florida is hosting the event with hors d'oeuvres and cocktails.
In Tampa, Janet Cruz is hosting her final "Phone Bank Bingo" events Wednesday at 5 and next Tuesday at 5 p.m. at her campaign headquarters at 3007 W. Cypress St. The event is a creative take on otherwise boring phone dialing. Volunteers track their progress on bingo cards for the chance to win campaign swag and other prices.
Cruz is running against incumbent Republican Dana Young for Florida Senate District 18. Their race is one of the most watched state legislative match-ups in the country. Young has not yet listed any future campaign events.